'Secret Story': Tom Brusse kisses Sara 24 hours after leaving his girlfriend by video call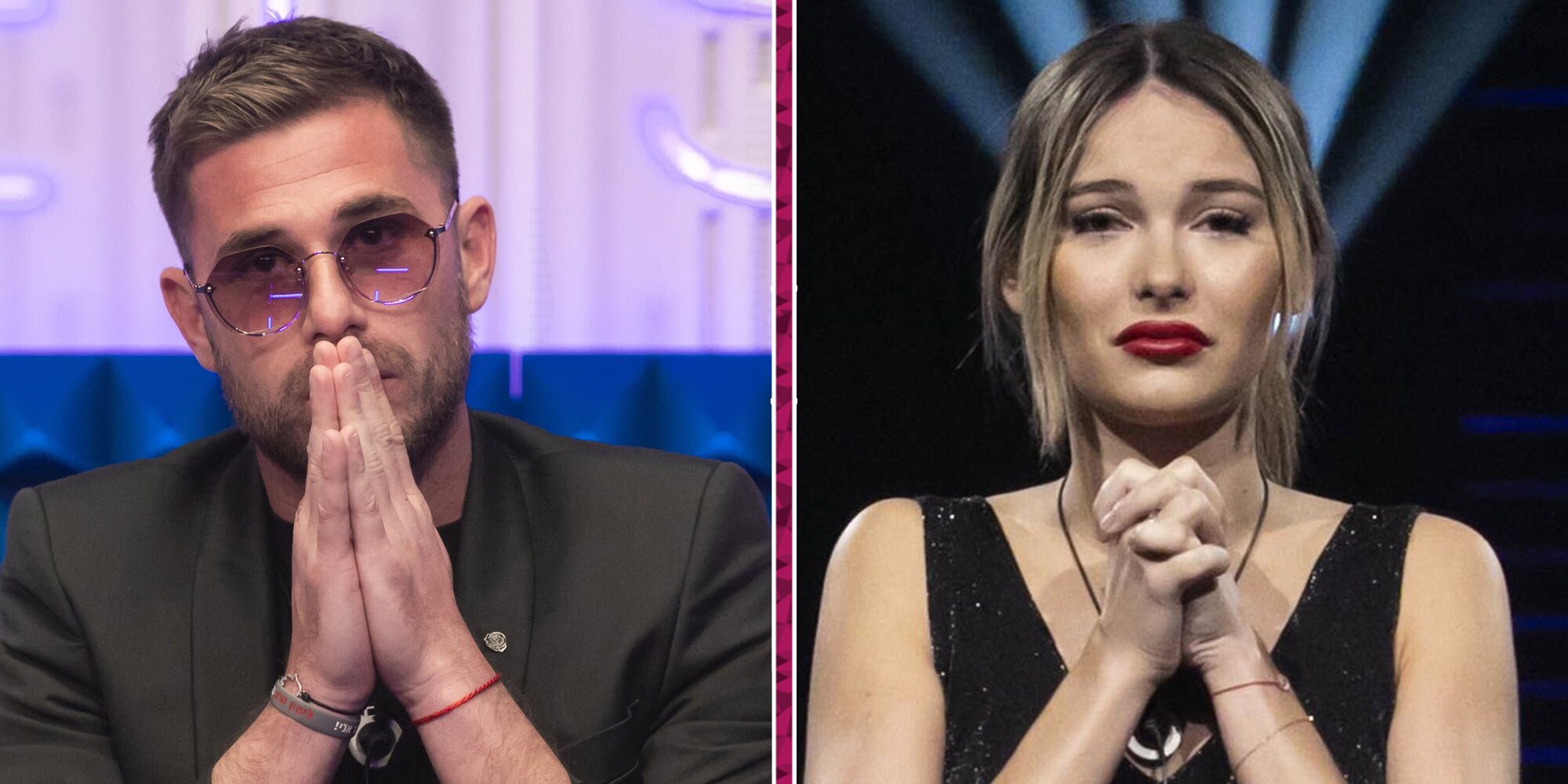 Tom Brusse's entry into 'Secret Story' as a VIP guest has generated more buzz than the passage of many contestants during their long stay in the house. The Moroccan quickly found what could be his soulmate in the confinement, Sara, the new contestant who entered after Carmen's disciplinary expulsion. For this reason, whoever was Melissa Pinto's partner asked to be able to speak live with his girlfriend to end their relationship and thus have a free hand with the Canary Islander.
And said and done. If on Thursday the 17th night he left Sarah by video call, at the party on Friday the 18th he gave free rein to his passion with Sara. The two already had their moment of complicity during the party apart from the rest of their companions and Brusse confessed what he felt: "I don't know what's wrong with me. I can't stop smiling. With you I forget the world. I don't know if that's good or bad. As soon as I saw you my head went 'boom'".
A few words that Sara found difficult to believe at first, knowing the sentimental history of Moroccan for each step she took on television where love came and went depending on the moment. "I don't know whether to believe you. You have to do a polygraph," she admitted to him. On the other hand, there was no time for Conchita to take her device and set off for Guadalix de la Sierra when the two were already living their passion without words.
BOMB ? Tom Brusse and Sara (@saracruztt) HAVE KISSED #Secret19M https://t.co/wdFP6E3wYt pic.twitter.com/zIJuw1V2kU

? The House of Secrets (@SecretStory_es) March 19, 2022
Separated from the rest in the privacy of the bathroom, Tom Brusse told Sara: "I can't", and before she could ask him what it was that she couldn't, he launched himself into a kiss. A kiss that chained many others for approximately 20 seconds that showed that both the one and the other were looking forward to this happening. "Is this your secret?" asked the canary jokingly, one of them separated.
Sarah, completely shattered
A few words that have surely added even more pain to the other Sarah, the one who until 48 hours ago was Tom Brusse's girlfriend. She received the news of her breakup in tears and totally bewildered: "You know I'm alone in Dubai, you know, and you can't say you respect me, it's not possible. I'm completely sick," she said without stopping crying: "Why Why are you going with another then? You've seen everything you said. Just before you left you told me that you would miss me, that you would try to see me and all this was not true. You told me that you loved me more than anything and you annoy it. You can send me a message saying you miss me. You're leaving me late from everyone."