Sandman, Season 2 on Netflix: Everything we know so far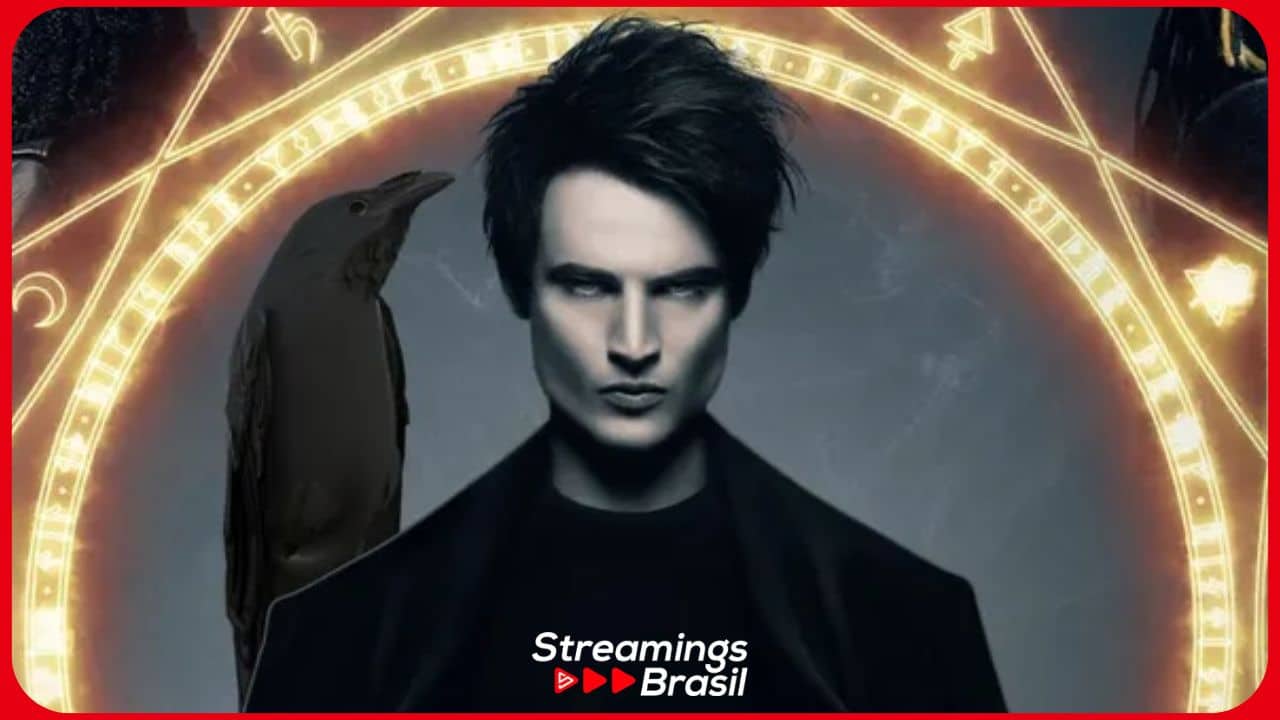 Sandman it was, until then, one of the most awaited series on Netflix in 2022. Since it was announced, the production of Neil Gaiman's comics has taken giant proportions, entering one of the biggest productions of the service in the year.
Originally, Sandman, presents the mythology of the Infinite. In it, we see the conflicts and obstacles they need to overcome to maintain the balance between their kingdom and that of humans. Morpheus, also known as King of Dreams, is the central character of the story.
The events of the series begin precisely with his capture. However, in the course of the episodes we see him correct the cosmic and human mistakes he made in his vast existence. By the end of the season, a multitude of characters are thrown into the series.
At the same time, the Dream King manages to solve most of his problems. But challenges loom on the horizon for him. This leads fans to question whether Season 2 of Sandman will happen. Well, here's what we already know.
The 2nd season of Sandman
Although it's leading Netflix's TOP 10 worldwide, Season 2 of Sandman has not yet been confirmed by the service. But, this is no cause for concern. After all, the series' initial audience demonstrates the enormous potential it has.
That is, at the moment, confirmation of the renewal seems to be a matter of time. Incidentally, the team seems to be prepared for the green light from Netflix. Even before the first season premiered, David S. Goyer spoke to Den of Geek about advanced production for the second year. Goyer stated:
"In some ways, it's easier because we educate the public on the basic ideas. We show how dream life can affect the waking world. With this groundwork done, the program can now build on these themes. They're more like jazz, where you plan variations. And we can stretch our wings a little more."
The showrunner also made it clear that the writers are already working on Season 2 of Sandman. Therefore, such confirmation appears to be a matter of time.
NOTE: We will keep this article constantly updated. Whenever Netflix releases news about the series, we'll include it here.
Season 2 premiere of Sandman on Netflix

Image: Disclosure/Netflix
With the showrunners' work underway, we know that confirmation from Netflix is ​​all the producers need to start shooting. However, the production process is not that simple. The series was announced in July 2019 and only debuted three years later.
The first season suffered from the pandemic and there was still a pre-production period. However, this will not happen again. Either way, if the new episodes are confirmed soon, we'll have to wait a little while to see the King of Dreams again.
A more assertive prediction for the premiere of Season 2 of Sandmanis for December 2023.
The end of season 1
Before we jump into the potential storyline of Season 2, we need to look back at the end of Year 1. It is true that there are not so many loose ends, but some details govern the future of the series. One of the most prominent is the dream vortex.
In the series, a dream vortex is a being that can create or destroy universes. All dreams and nightmares converge on him until the walls between people's dreams are torn down. It continues to the point where the walls between the Dreaming and the waking world also disappear.
Em Sandman, the vortex encapsulates everyone within a single dream and eventually collapses in on itself, destroying the Dream beyond repair, whose effects echo the waking world, which is also destroyed. Dream's job is to take care of this problem, which appears in front of him as Rose Walker.
She begins to display her powers, which grow stronger each day, following the investigation of her missing brother. Initially, Morpheus keeps an eye on her, only monitoring her in both the dream world and the waking world. He becomes convinced that she should be killed when Lyta Hall becomes pregnant in her dream. After all, she carries her child into the waking world.
A secret is revealed
not end of Sandman, Rose also accepts her fate and is ready to die. Of course, if that's what it takes to save the world. But, a secret is revealed and completely changes the situation. It turns out that the original dream vortex was supposed to be Unity Kinkaid. But, she was just a child when Morpheus was captured.
During his absence, the sleeping sickness took over the world and Unity fell victim to it. So she spent her entire life sleeping and living in her dreams. In them, she met "the man with the golden eyes" with whom she had a son, who eventually became Rose's grandmother.
As Unity failed to fulfill its destiny of becoming the vortex, this passed on to its descendants. In this way, Rose took on such a responsibility. To save her great-granddaughter, Unity takes Rose's heart, which is what makes her the vortex.
Upon destroying it, Unity dies. With the vortex dead, Dream has no reason to kill Rose in Sandman. This allows her to return home to her brother and friends. However, having donated your heart will certainly have implications for your future. She may have made her the vortex, but it was also an essential part of being her. Heartbroken, how is Rose going to feel anything?
Possible plots for Season 2 of Sandman

Image: Disclosure/Netflix
To date, the series has adapted the first two volumes of the comics. However, we already know that Neil Gaiman's desire is to adapt all volumes already published. In total, there are 10 volumes and several derivatives, as well as separate short stories.
Certainly, the volumes to be adapted by Season 2 of Sandman is Season of Mists and A Game of You. Season of Mists (Estação das Brumas, in Brazil), should be the biggest arc of the second year. In fact, this volume is one of the most popular of the entire comic. The story begins with an endless family reunion.
This will be the first time we'll see the whole family together, with the exception of "Destruction". However, this is a completely different story. It is worth remembering that, so far, we know only four of the seven infinities: Dream (Tom Sturridge), Death (Kirby Howell-Baptiste), Desire (Mason Alexander Park) and Despair (Donna Preston).
During this meeting, we once again see Desire plotting. They taunt Morpheus about his decision to send his ex-lover Nada to hell, dooming her. In this way, he gives in and travels to hell to free her. But, upon arriving at the place, he finds that the kingdom is empty.
Of course, season 2 of Sandman will show that Lucifer got tired and abandoned hell. Then, pass the key so that Morpheus can rule Hell. But, Morpheus has his own kingdom to rule and he can't devote himself to it.
As a result, upon returning, he is greeted by several immortal beings. Each of them competes to become the next ruler of hell.
Other details of Season 2 of Sandman
The first season covered two volumes and it seems only natural that the second season will do the same. Thus, we will see A Game of You (A Game for You, in Brazil), be adapted. This volume follows the story of Barbie, who is a tenant of Hal's house in the first season.
Em Sandman, we see her living like a princess in her own fantasy realm known as The Land. The location is inspired by Jim Henson's labyrinth. This volume has a little bit of everything from talking animals to a severed head that talks.
Cast: Who Returns for Sandman Season 2?
The series has a large cast and the trend is to increase even more in the coming years. Tom Sturridge, is responsible for giving life to the protagonist Morpheus, the King of Dreams. The series also stars Vivienne Acheampong as Lucienne.
Other prestigious cast members include: Kirby Howell-Baptiste (Death), Mason Alexander Park (Desire), Donna Preston (Despair), Gwendoline Christie (Lucifer), Jenna Coleman (Johanna Constantine), Boyd Holbrook (The Corinthians) and Charles Dance (Roderick Burgess).
In addition to all the names above, Season 2 of Sandman should still feature Joely Richardson, Niamh Walsh, David Thewlis, Kyo Ra, Sandra James Young, Razane Jammal and Patton Oswalt. Additionally, Mark Hamill will return as the voice of Merv Pumpkinhead.
As several characters from the comics have yet to appear in the series, it is expected that new members will be added in the episodes.
Series can have up to 5 seasons
As far as is known, Netflix invested about $15 million dollars per episode to produce the first season. While it has some larger-budget productions that have been shut down – such as Jupiter's Legacy – this doesn't seem to be the service's initial plan.
This statement was made by showrunner Allan Heinberg to the NME. According to Heinberg, the expectation is to take Sandman in addition to the 2nd season, considering the possibility of producing 5 seasons in total. The idea is to adapt two volumes per season. To the NME, Heinberg stated:
"We have as many as they allow us. If enough spectators show up, we can go for a while. We want to do all that, we want a spin-off miniseries. We'd love to do that as long as they have us."
In addition, Gaiman stated to Bustle that he has already shot necessary scenes until the fifth season. The author stated:
"We shot scenes in Season 1 that we would need if we get to Season 5. We know how we would do the entire Sandman storyline up to and including the last one, Sandman Overture."
Sandman may have a bonus episode soon

Image: Disclosure/Netflix
While Netflix has not publicly confirmed it, it has hinted that the series will have a bonus episode. This type of episode would serve, for example, to unify the 1st and 2nd season of Sandman. Whats-on-Netflix details that, initially we can take it as a rumor, but that there is evidence to really happen.
The idea was raised from a press release, from Netflix itself, when the series was announced in 2019. Therefore, some of the plans may have changed. At the time, Netflix announced that the first season would have 10 (Plus One) episodes. That is, as the first season of the series has 10 episodes, this "one more" would be a special.
Lastly, Neil Gaiman hinted on Twitter that the series will tell some of the short, unique stories from the "Dream Country" arc. If Netflix really confirms such an episode, we will inform you here.
What to watch while you wait?
Waiting for Season 2 of Sandman it can be long. However, several adaptations of Gaiman's comics, as well as other similar series, are scattered across streaming services. Exactly for this reason, we have separated a list of 5 good options that you can watch while waiting for the new year of the series. Check it out below:
NOTE: Not all productions are available on Netflix.
American Gods (Deuses Americanos) – Amazon Prime Video;Good Omens – Amazon Prime Video;Lucifer – Netflix;Constantine – HBO Max;The Magicians – Globoplay.
So are you looking forward to season 2 of Sandman?
Surely, you will also like:>The Boys: Revealed who is the strongest: Homelander or Soldier Boy
By the way, be sure to follow Streamings Brasil, including via Youtube.