Saint Longinus, the Roman soldier who pierced the side of Christ, is remembered today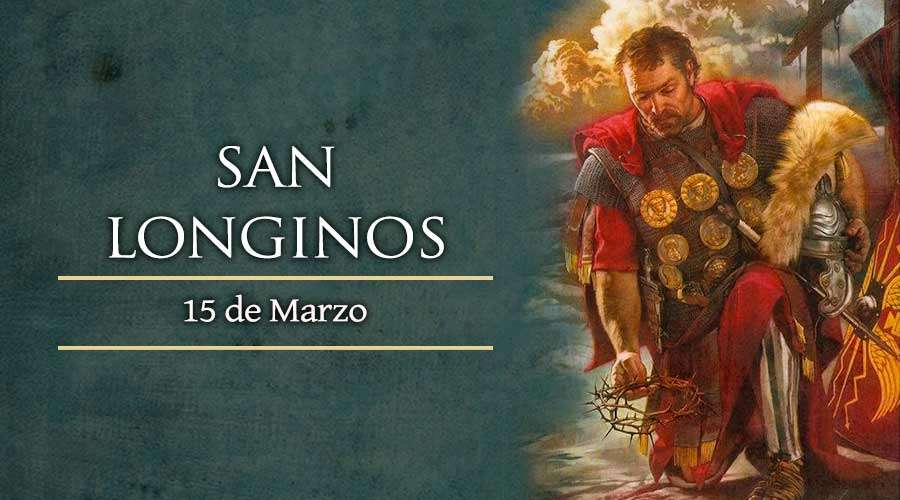 Every March 15, the figure of Saint Longinus is remembered, the Roman centurion who, by order of Pontius Pilate, was at the foot of the cross of the Lord Jesus with his soldiers; the same one who pierced the most holy side of Christ with his lance. Longinus was also the one who, after having incurred the greatest of all desecrations, was himself pierced, in the depths of his soul, by the Love of God, which transformed his life forever. His words were eternalized in the Gospel: "Truly this was the Son of God."
It is true that Saint Longinus no longer appears in the Novus Ordo and is not celebrated as it used to be, however, there are still many who are devoted to him and who are enriched by his example of life. Fortunately, tradition has brought us stories and legends that are interesting and sobering. For example, it is said that Longinus suffered from gradual loss of sight and that when he withdrew his spear from the Body of the Lord, a drop of divine blood fell on his eyes and he was instantly healed.
It is also said that he abandoned his military career and joined the Christian community. Later, during his conversion process, he came into contact with the Apostles and began to frequent them, receiving from them direct testimony of who Jesus of Nazareth was. He tells the story that he turned away from worldly affairs and wandered through the regions of Caesarea and Cappadocia announcing Christ and winning souls for the Kingdom.
The end of his life would have come with the persecution of Christians. Longinus would have fallen into the hands of his persecutors, who put him on trial. Refusing to serve the sentence imposed on him – to make an offering to idols – the governor ordered his teeth to be broken and his tongue cut out. Once the executioners had completed their task, the saint stood up, picked up an ax that was thrown and smashed the images of the idols that he had in front of him. From the fragments came a horde of demons that seized the governor and his assistants, who began to scream and wail. Longinus then confronted the governor and told him that only his death could save him. The governor, then, mockingly, sentenced him to be beheaded.
As soon as Longinus was executed, the governor regained his temper and began to feel regret, so much so that he was disgusted by what he had done. Legend has it that that man, deeply hurt, converted to the Lord that same day.