Rubén Sánchez Montesinos, confirmed tenth contestant of 'Survivors 2022'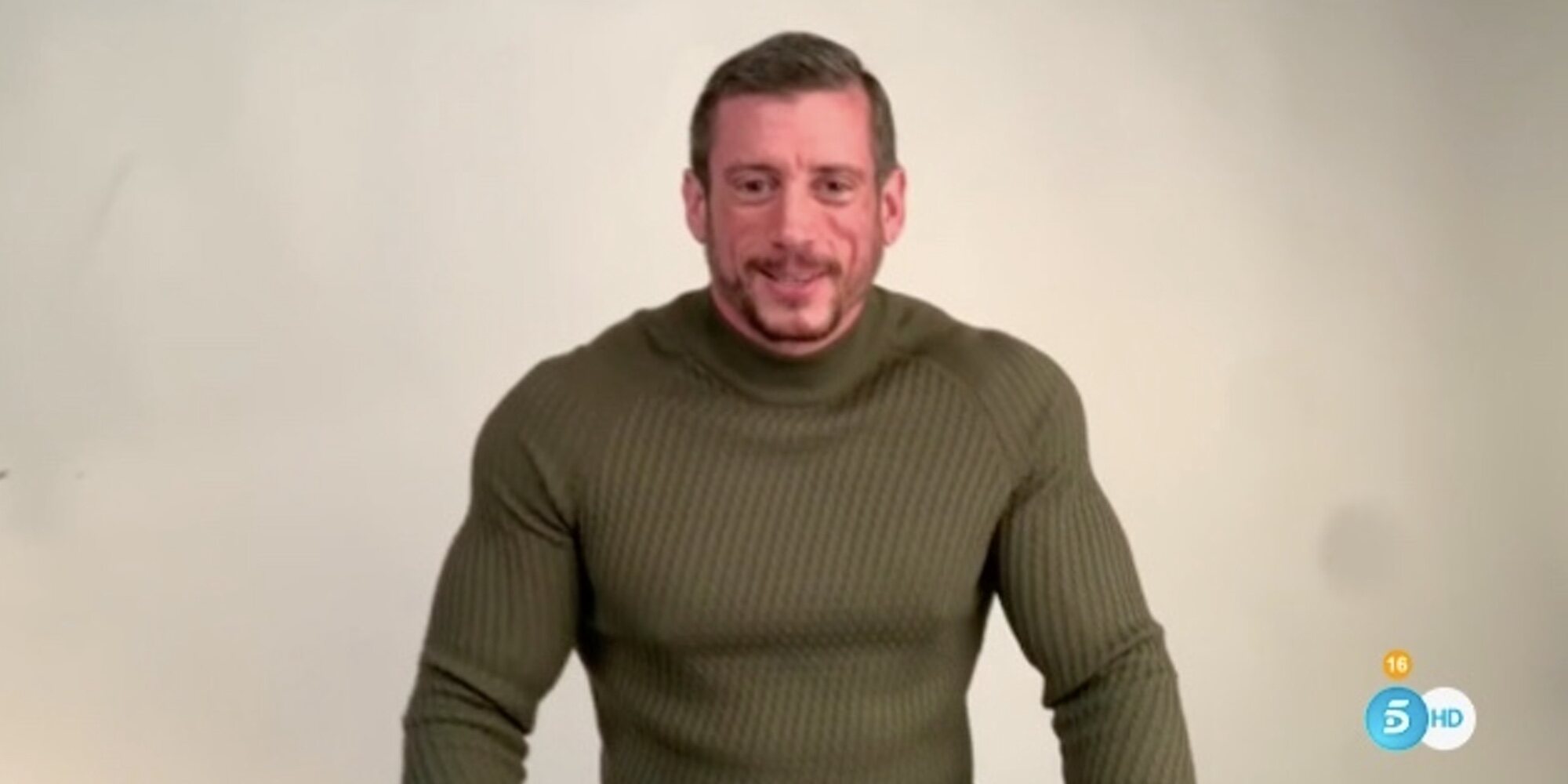 Less and less is missing for 'Survivors 2022' to start its wildest edition of all. The contestants are confirmed little by little and we are already on the tenth, being one of the most varied editions in terms of characters from the world of television and, in turn, with heavyweights from the network. It has been in 'Viva la vida' where the name of the last track has been known, some weights for doing sports.
At first, the name of the confirmed tenth did not tell us anything but it was not necessary to wait long to find out the rest: Rubén Sánchez Montesinos, Enrique del Pozo's partner. The new contestant of 'Survivors 2022' introduced himself as follows: "Professional bodybuilder athlete. I am the happiest guy in the world and I can't wait to jump out of the helicopter in Honduras."
Rubén talking about 'SV' | Photo: telecinco.es
The bodybuilder connected live with 'Viva la vida' and claimed to be very happy to be able to go to 'SV 2022': "I am very happy, happy, grateful. This is a dream come true for a long time. I am a number one follower of ' SV' because my lifestyle is that I live extreme sports, competitively. I am very dedicated, I persevere a lot. Things that for others are normal, I give up to be in my physical shape".
Remembering how much you love your partner
It was inevitable that Emma García would ask her about her partner, Enrique del Pozo, who introduced her to society in an interview a few months ago. Rubén Sánchez claimed to be very grateful to him for everything he had done: "I am happy and grateful because if it weren't for Enrique I wouldn't be here, he has worked hard and worked hard because he took the step of presenting me here".
After this, he added: That says a lot about him, an act of love. It's a beautiful love story." Without a doubt, Rubén Sánchez goes with great force to 'Survivors' and there he will meet other well-known faces such as Kiko Matamoros, who was on the set listening to him, Anabel Pantoja or Marta Peñate, among others many. Can't wait to start the adventure!