Rosa Benito's response to Rocío Carrasco's harshest words against the Mohedano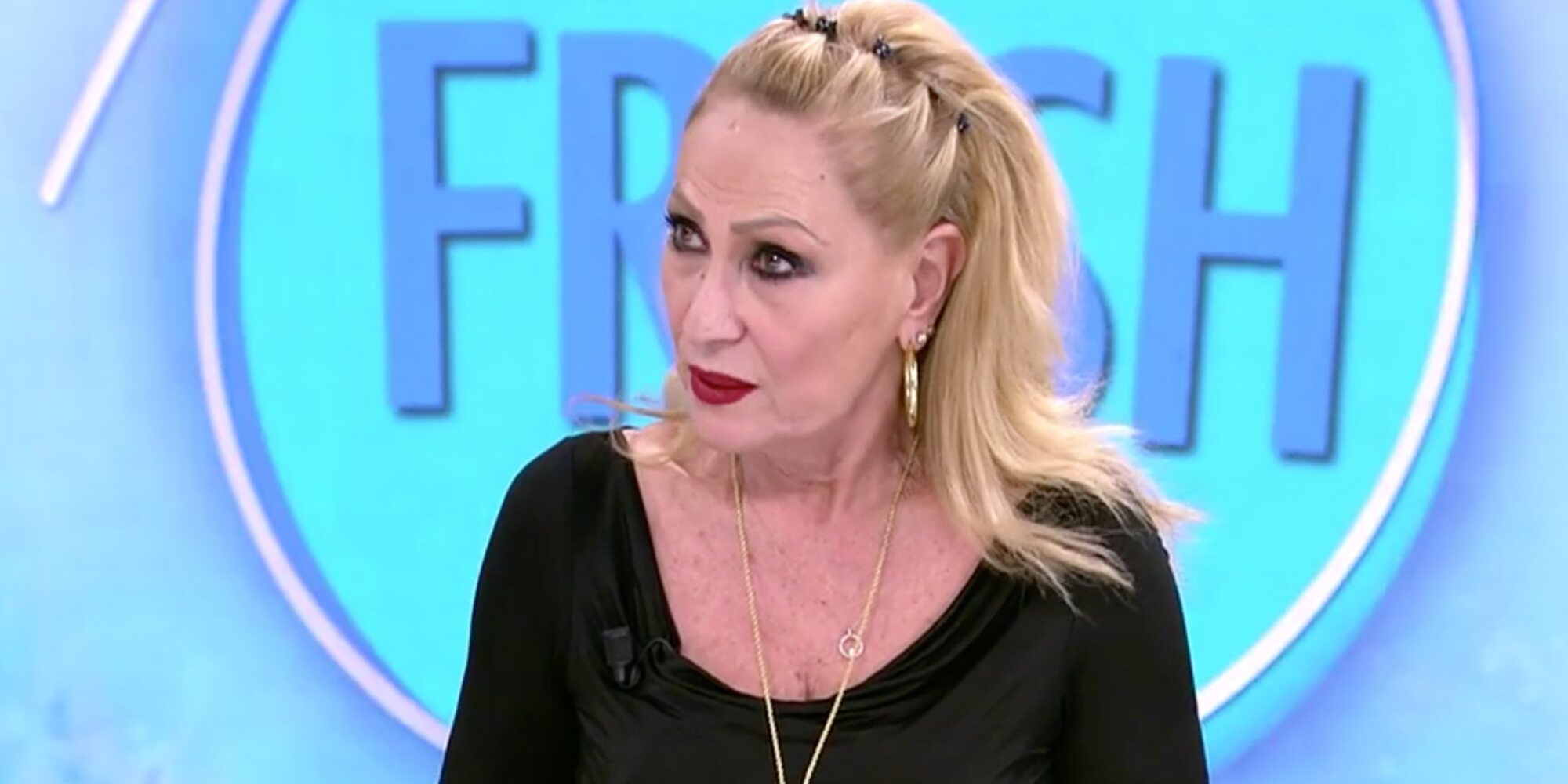 Very affected, Rosa Benito has responded in 'Ya es Mediodía Fresh' to the statements of her niece, Rocío Carrasco, assuring that she is proud to belong to what Rocío Carrasco's daughter defined as a "family of vermin", even assuring that if she has to leave television, she will, but with the pride of knowing what she has lived through: "Everything is now bad for her family, when she has been loved and protected," the collaborator affirmed, assuring that she did not understand so much rage when talking about the Mohedano clan.
Rosa Benito responds to her niece | Telecinco
The former sister-in-law of Rocío Jurado has responded one by one to Carrasco's accusations: "I have never said that the Sonsoles thing is not true, what I have not seen is that he gave her a kiss, but the infidelity that is what we live, I have never denied it…", assured the collaborator to reiterate once again that she was not a witness to what Rocío Carrasco told in her documentary series, wanting to reiterate that she has always defended her.
Benito has also wanted to respond to the accusations that his interventions on television are previously prepared: "Anyone who knows me knows that I don't have any script, that you stop me, because if I could say what I have lived and what I have seen, another rooster would sing. I'm tired of being put in a situation where I have to bite my tongue. They are deceiving us in many things "
His words to Amador Mohedano
About the statements in which Carrasco assures that his mother would have died when seeing the last appearances of some of the most beloved members of his family on television: "His mother died many times of pain while alive, many", sentenced the collaborator after pointing out that Rocío Jurado would not tolerate the current relationship between Rocío Carrasco and her children either. "My sister-in-law was very happy next to all her family, it was what she liked the most …", she sentenced when talking about the singer's relationship with her brothers Amador and Gloria Mohedano.
Rosa Benito can't hold back her tears | Telecinco
He has also spoken about the controversy related to Amador Mohedano: "When I started working with Rocío, Amador brought other artists. My sister-in-law asked me to go to America with her and I told her that if we went to America she had to his brother come because he wasn't going to leave him…they were trips of two or three months. done crazy things and we have been a wonderful couple," he assured.
Rosa Benito's explanations have been so extensive that she has almost run out of time in the program, where she has not been able to hold back her tears when she sees her former husband with a "heartless" appearance. The collaborator justified her tears by assuring that they have fought a lot together, that she has put him ahead of everything and regretted that, due to her bad head, they are separated. Benito's intervention concluded by assuring that she thought that the 48 pages of La Rota were something else.