Rosa Benito says that Jesús Mariñas had been sick with cancer for two years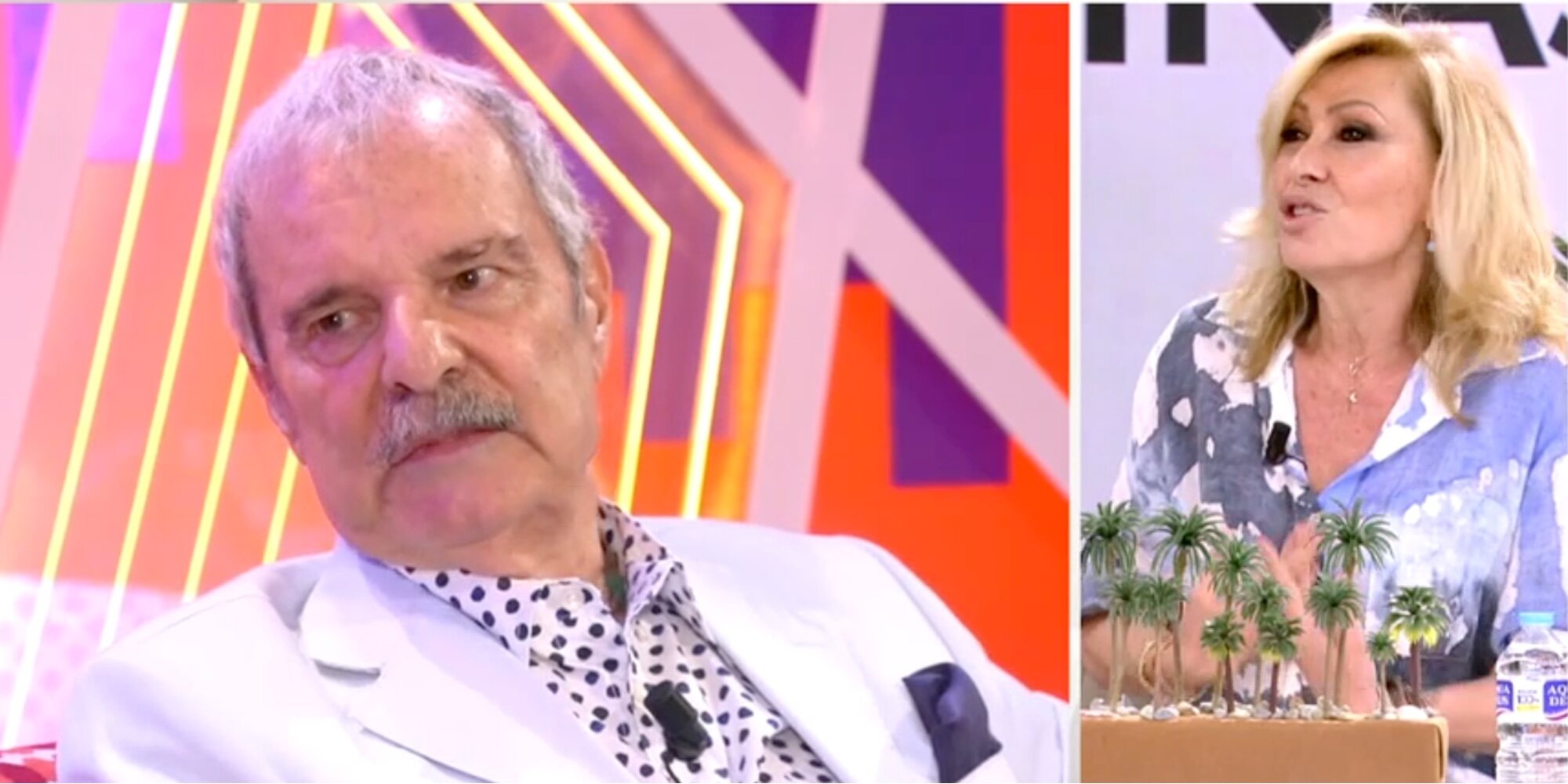 It was in October 2021 when Jesús Mariñas shared with the world a secret that he had been keeping for some time for himself and his closest entourage: he had bladder cancer. He did it seven months before his death and, at that time, he was very confident in the face of this disease and did not give in to it: "I'm going to get over it," he said between the pages of the magazine Diez Minutos, in which he collaborated until his last days of life and who gave the sad news of his death last Tuesday, May 10.
As a last wish, the journalist was not given a final goodbye as expected, but the farewell has been left for the private environment. For this reason, his colleagues and friends said goodbye to him publicly through social networks, also in the different public appearances on television that they made throughout the day of his death. That was the case of Rosa Benito, to whom he linked an important friendship relationship that many were unaware of.
Rosa Benito and Jesús Mariñas, two great friends for years | Photo: Telecinco.es
The collaborator did it in 'It's already noon' shortly after the news of the journalist's death was released. The one who was Rocío Jurado's sister-in-law made public the relationship she had with Mariñas, so much so that she was by her side shortly before she died. With the consent of Elio Valderrama, the collaborator's widower, "whom I love madly", Amador Mohedano's ex-wife confessed that "yesterday [lunes 9 de mayo] I was already asleep, I was waiting for what happened today," he acknowledged.
"If my sister-in-law was hurt by what I wrote about her, it was because I loved her"
It was also Rosa Benito who made public that Jesús Mariño had been diagnosed with bladder cancer that cost him his life much longer than was believed. Although she told it publicly for the first time seven months before his death, she had known it long before: "I had been struggling with this for two years," she acknowledged, letting it be known that it was in 2020 when he met the disease. "He is a man who had a lot of strength. He wanted them to respect his illness and not make it public. Her husband has not separated from him for a moment," she confessed.
Rosa Benito was united by a strong relationship just as she had at the time with Rocío Jurado. "Rocío called him and said 'and you don't know that I love you?'". Something that is hard to believe, since last June 2021 there was talk that Rocío Carrasco would bring the journalist to justice for allegedly attacking the honor of her mother by questioning her sexuality in the book she just published. post. "He wrote and since he was crossed, it was better that you did not read what he had written about you. If my sister-in-law was hurt by what he wrote about her, it was because he loved her. He loved people, but he had that point of evil", recognized Benito .