Rocío Carrasco: "Antonio David Flores has not stopped mistreating me in all types of violence that exist"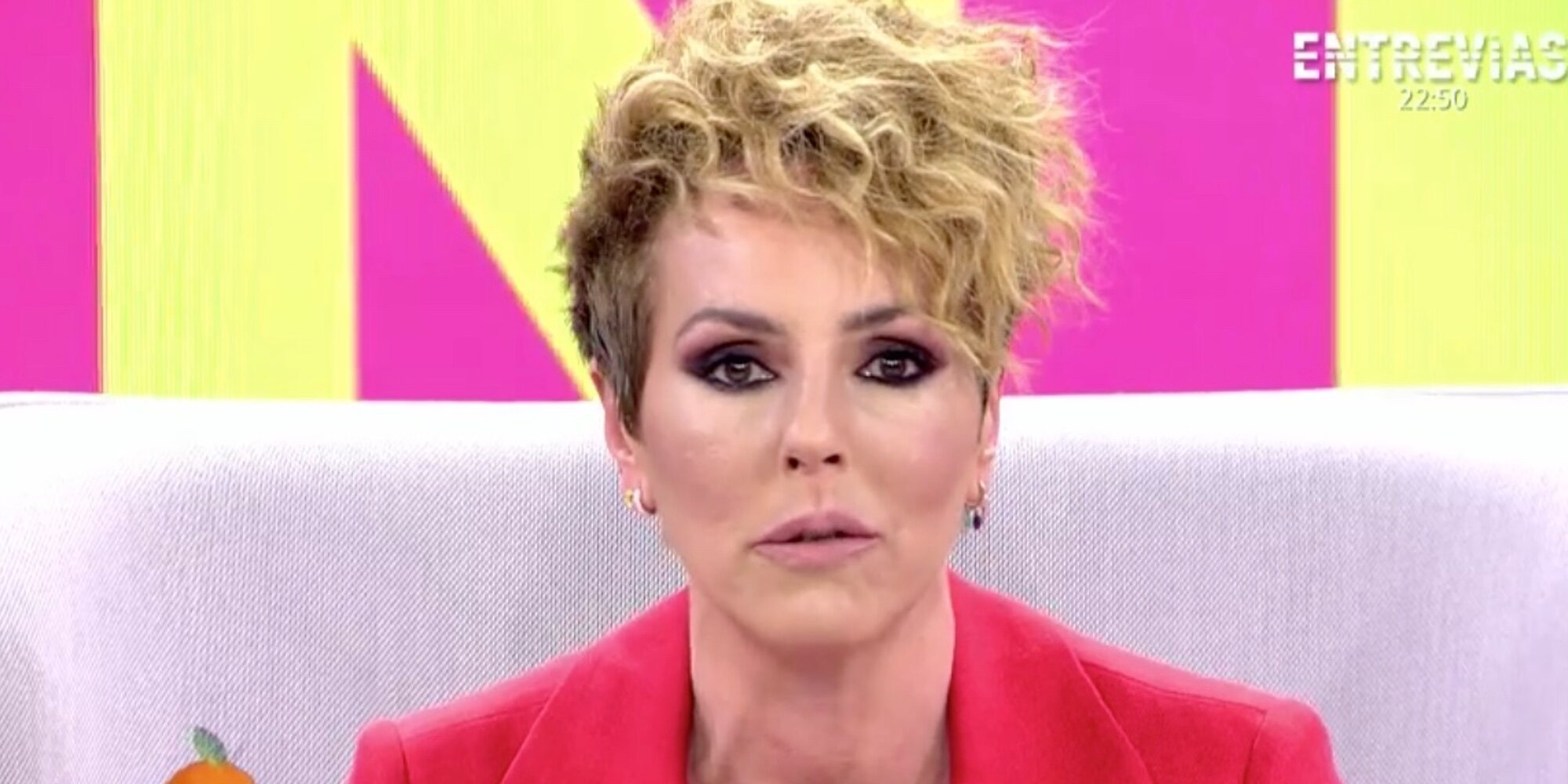 Rocío Carrasco has arrived on the set of 'Sálvame' after returning to the restaurant where that supposed call that Marta Riesco is talking about would have taken place and she has done it with force and with a great desire to respond to the lie that the reporter has been telling in the last days. Rocío Jurado's daughter had not spoken on a set for a long time and she has done it loud and clear to remember that what is happening again is that she is being abused.
"The one who cried this morning was me listening to you name my children and listening to you question me as a victim of gender-based violence. Yes you are bad and yes you are a liar, a lot," said Rocío Carrasco looking directly at the camera. Another name has come into play because Jorge Javier Vázquez has been very disappointed and it has been that of Beatriz Cortázar: "She has shown me that she is a bad partner and a bad person."
Rocío Carrasco and Marta Riesco | Photo: telecinco.es
"For me, Beatriz was someone from my house, to eat at my house, to have dinner at my house, for birthdays, for coffee. I have grown up seeing Beatriz Cortázar in my house, when I arrived at school. For me, she was someone of my house. Beatriz hasn't called me for centuries," said the interviewee, assuring that they no longer have a relationship. After this, Rocío Carrasco spoke about Marta Riesco and the situation: "Marta Riesco is a girl who begins a relationship with Being, who brings everything to me. What I know is that the moment she establishes that relationship becomes the official mouthpiece of all the plots of the Being. It is launching all the information that this person wants".
"In between, all the fuss happens between them, which I don't care, the outcome is this last chapter. In all this she is a participant, if you rush me, from a journalistic point of view. I don't buy it but it may be understandable but it has crossed the line. I've never talked to you. Never in my life. Never. You take those pretensions you have of superiority and use them to question me again, exert violence on me again through the mouth of you-know-who and begin to say a series of incredible barbarities, but barbarities that today it could be that he uses in a judicial proceeding", said Rocío Carrasco emphatically.
Looking at the camera forcefully
Rocío Carrasco has continued to talk about everything that surrounds her at the moment and has been very clear, directing a hard look at the camera: "She is the one who weighs everyone down, but I have been seeing that action for 20 years, which it is throwing everyone in the middle. She tells two versions, because the people she names, someone will have to show me which of the two versions I buy. I no longer know if with all that has been assembled God has come to see her because I'm sure she picks up the phone as soon as she hangs up and says 'I want to see you here, so-and-so called me' and makes sure that happens. She has also come to see him because she hasn't had more minutes of television in her life. The other has come in handy to exercise violence on me again. Redondo would have come out earlier."
Rocío Carrasco speaks clearly | Photo: telecinco.es
"When they are saying now that he is in Madrid eating with his lawyers, it is a lie. She escapes saying that she is with her lawyer, the only one there is is my son's, who is from Malaga. Satan is with the lawyer of my son in Malaga. It has been very good for her for everything and it has been better for him to continue mistreating me. Antonio David Flores has not stopped mistreating me in all types of violence that exist, "revealed the interviewee.
She also wanted to make reference to what Marta Riesco commented about being laughed at at lunch with the director of the magazine: "I laugh, I don't laugh at anyone because I don't like being laughed at. I can laugh of a situation, never of a person. As for why Luis Pliego calls you, you should ask him. Don't challenge me anymore, don't keep using a lie to exert violence on me. You're making a lot of mistakes. I laugh out loud. I'm going to reserve my opinion about you as a singer, not the one I have about you as a person, but I'm going to reserve what you do artistically, but no, you would never be singing in a tribute to my mother. Answers are useful, wonderful. Perhaps all that you have said now will do so, because you are doing exactly the same thing".