Review | Pinocchio doesn't beat his classic, but it's not Disney's worst live-action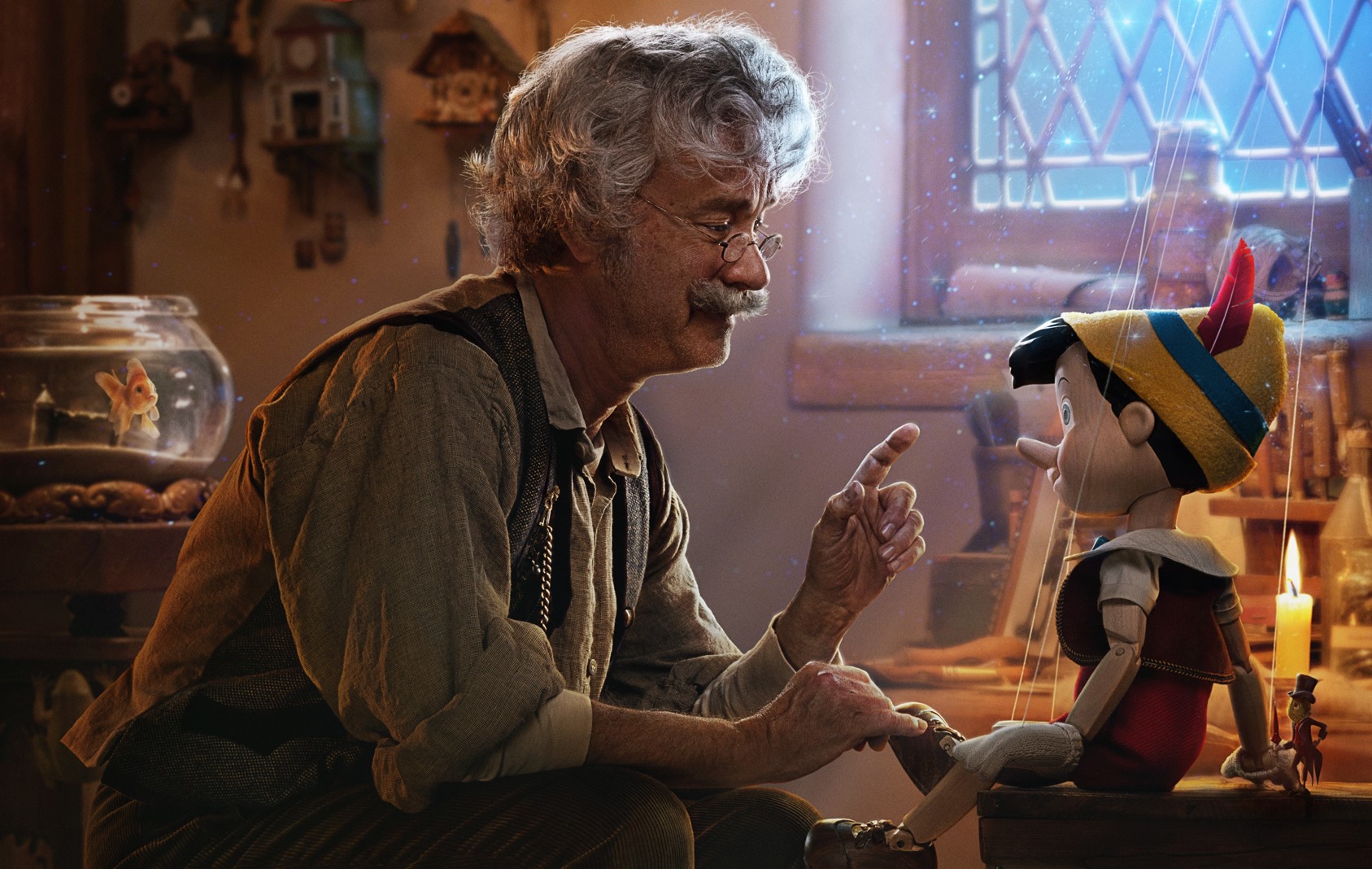 Over the last few years the Disney has followed an almost dubious path and has been bringing a whole range of live-actions of its 2D blockbusters — from Aladdin, Beauty and the Beast, Cruella and many others — which did well at the box office but rather mixed reviews.
This time, the redone classic is Pinocchiowhich arrived on Disney+ on September 8, with a script and direction by Robert Zemeckis and Chris Weitz. Unlike the original, from 1940, the feature brings new details and divided many opinions. Listen was invited by Disney Brazil to watch the live-action first hand and here are our impressions.
This new version, starring Tom Hanks, Benjamin Evan Ainsworth e Joseph Gordon-Levitt, retells the story of Pinocchio, a wooden puppet that comes to life, but is still not considered a real boy. For his transformation to be complete, he needs to show himself to be a good and conscientious person, and for that he has the help of his conscience: the talking cricket!
Pinocchio/Disney (reproduction)
I think one of the things worth asking is: to what extent can we consider this film a live-action? Because the vast majority of the scenes are carried out by characters in CGI — something that even weighed heavily in the film. The CGI and its exacerbated use has generated a growing wave of questions among enthusiasts and great cinema connoisseurs.
For example, Figaro, Geppetto's iconic cat, causes a certain discomfort because it has become so computerized. Cats are naturally very expressive and who knows how to use that would be much more interesting. Another character that also suffers from CGI is the Blue Fairy, brought to life by the amazing Cynthia Erivo, who is so disconnected from the scenery that it bothers the eyes. The character appears so little in the scene that if they just said that a shooting star made him come to life, that would have been enough.
Contrary to many reviews, even though the film is visually uncomfortable, the story and its updates were good. I say this as a person who had a very negative experience with Pinocchio as a child, as he found him very scary and punishing — like most people who knew the story as a child. So, seeing the course of history less frightening and with more affection of the puppet with its creator, was a good nostalgic and quite positive.
Tom Hanks does a delightful job, as always — suitably adapted in the style of a children's movie. It's interesting how they brought a backstory to Geppetto to explain his desire to create a doll to be like a "son", a great hook to get to know the character better, who has always been quite enigmatic about his past and his desires.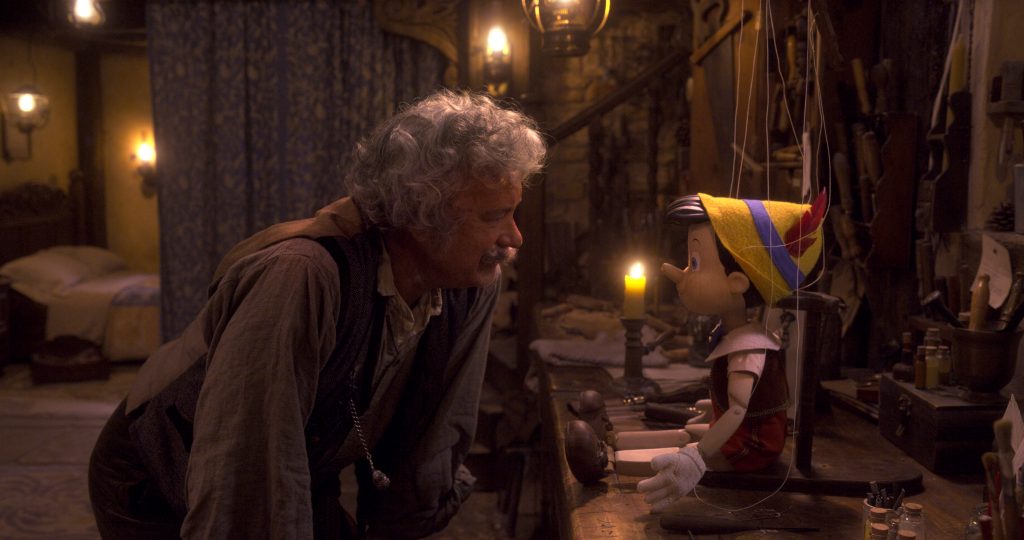 Tom Hanks as Geppetto in Pinocchio/Disney (reproduction)
Another positive detail in the new adaptation of the classic was the addition of the character Sabina, the puppet that comes to life through the hands of Jaquita Ta'l. The character brought a tone of necessary lightness to the film by showing that even in the most difficult situations, in which Pinocchio was without his father and his conscience, there was some other support.
It's a fact to say that live-action will never surpass its 1940s classic — for numerous reasons (many of which have been cited here). There are more than 80 years immortalized in the childhood of grandparents, parents and children, with an extremely striking plot and a very well done animation. But we must be fair and say that the 2022 version is not a complete disaster. Could it have been better executed? Definitely.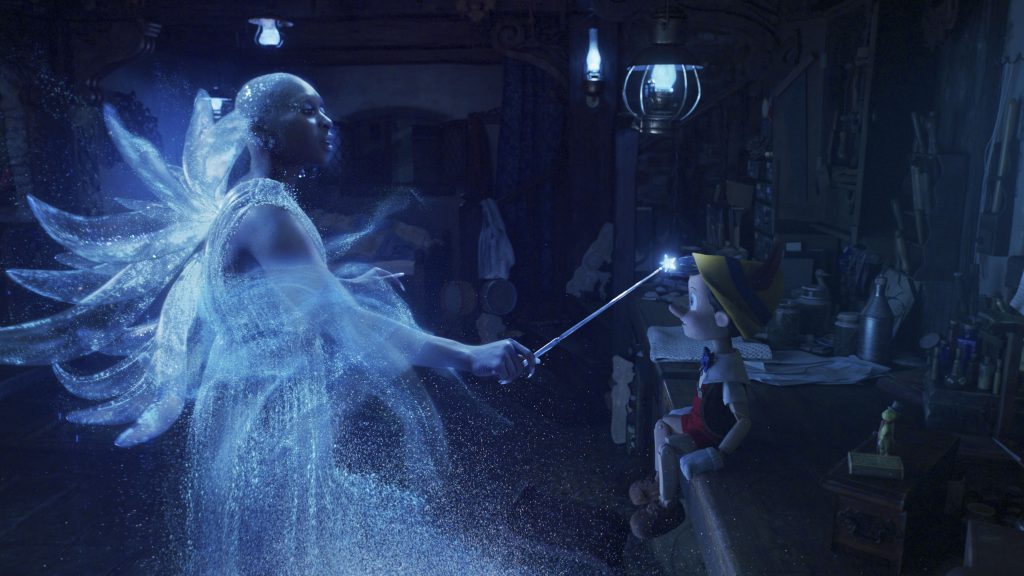 Cynthia Erivo as Blue Fairy in Pinocchio/Disney (reproduction)
The large exaggerated scale of the adaptation and the dubious use of CGI are the stars of the feature that are most uncomfortable here when it comes to creating an affective bond with the audience, rather than adding in visual effects.
Pinocchio (2022) has its positive points for making the narrative less heavybut it certainly lacks a dose of care in making the film a visually pleasing live-action, bringing minimal relevance to Disney's new and growing list of remakes.
Pinocchio (2022) is available on Disney+
45/100