Review of Compartment nº6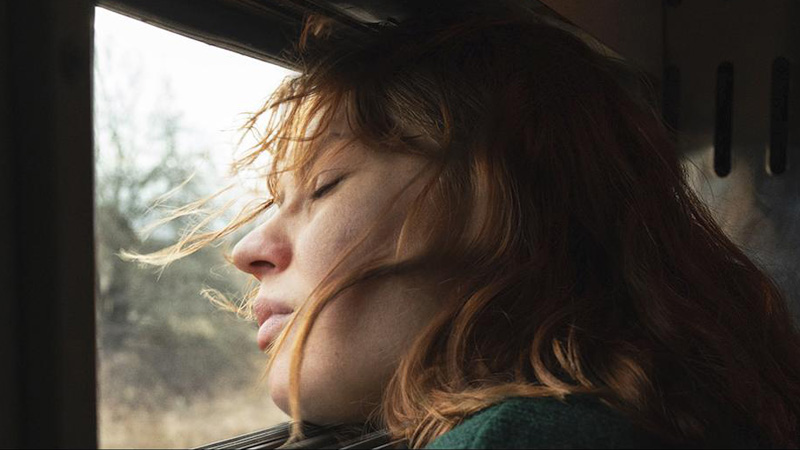 Compartment #6: Spoiler-Free Review of the Movie
Title: Compartment No. 6
Country: Finland
Director: Juho Kuosmanen
Date: 2021
Discover more films in our special section: European and indie cinema.
The Finnish Juho Kuosmanen amazes us again with a film after his interesting debut film: The happiest day in the life of Olli Mäki (2016). On this occasion, Compartimento nº 6 gives us a trip through the cold wastelands of Russia aboard a train.
Winner of the Grand Jury Prize at the Cannes Film Festival and nominated for best foreign film at the Golden Globes.
Compartment No. 6 is not a love movie in the style that Hollywood tries to sell us at the first opportunity. It is an excellent story, narrated in an academic way, that transports us to a short story starring a couple as unlikely as it is complex. A visual beauty full of melancholy, highlighted by the snowy landscapes of the Russian steppe.
A deep story with a starting scene in which we see a party of intellectuals chatting about literature and art, in the purest style of Éric Rohmer. But, perhaps that fake and outdated intellectuality is the only moment of relief from the real depth that we will see in our leading couple.
Only a crowded Russian long-distance train, in which the smell of feet and tobacco smoke merge into a dense atmosphere, could bring together two characters as lost as our protagonists.
Laura (a Scandinavian history student) and Lyokha (a seasoned Russian miner). Both played brilliantly by the unknown and talented Seidi Haarla and Yuri Aleksandrovich; which increase the viewer's magnetism as the footage progresses, without hesitating to put all the responsibility for the film on their backs.
Both travel on the mythical Trans-Siberian to a land left by the hand of God, to the farthest reaches of the world. She does it to discover some artistic representations of the Neolithic, he to look for work and continue saving to fulfill her dream: to set up an office. About what? Only Lyokha knows, or possibly not. This is not the typical American dream, of course.
Chance wants both to share a cabin on the train. Starting an interesting game of improbabilities, each one with a very different background and horizon, although both lost and in low hours, perhaps about to break inside, to hit rock bottom. Needs create strange traveling companions.
This road movie has spectacular photography, which highlights that beauty that can only be found in the most common and seemingly unattractive places. Not places or negative places, that is, places where nothing ever happens: a train station in a remote town with an unpronounceable name, a snowy night forest to admire from the safety of the compartment window.
Both Laura and Lyokha have suffered. They are afraid to start rebuilding their lives, although they may not even have considered whether they should. They just want to be together. There is a force that, because they are opposite people, ends up attracting them, at least for the duration of that trip. Haista vittu…
Compartment Trailer #6