Review | Don't Worry Darling debuts with worrying superficiality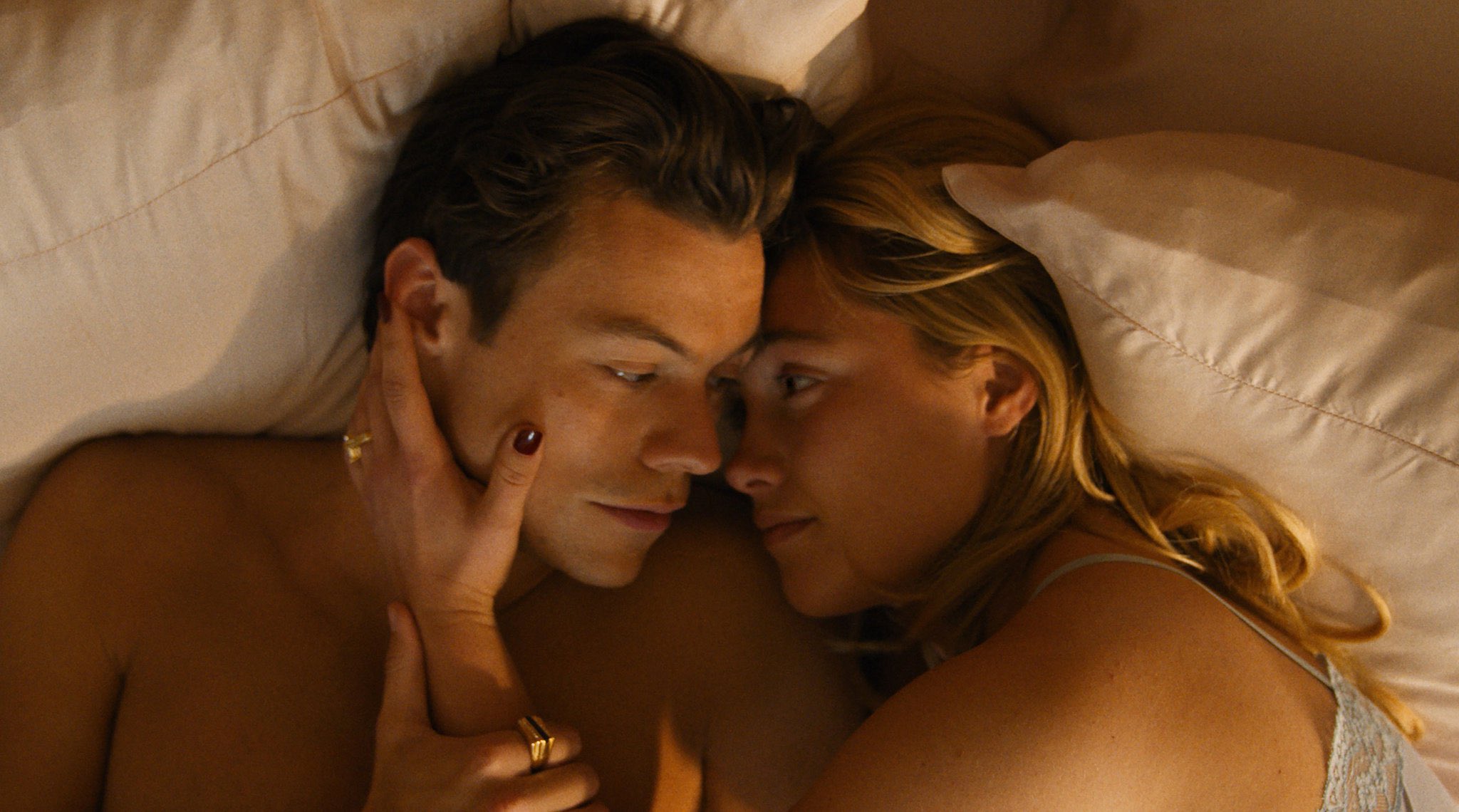 Florence Pugh e Harry Styles. These two names are already capable of creating buzz on their own. Now imagine the promise of this couple together, in a film with a sixties aesthetic and countless sex scenes. It's certainly quite a gimmick. Directed by Olivia Wilde (who also acts in the feature), the modern dystopia Do not worry, dear (Don't Worry Darling, in the original title) arrives in theaters surrounded by numerous controversies. We watched the movie and, gossip aside, tell you what to expect if you buy the ticket!
The film presents a perfect, symmetrical, nostalgic, controlled lifestyle. The idea that control is security is widely disseminated, and anything that diverges from it must be eradicated. Jack e Aliceplayed by Harry and Florence, respectively, are the main focus of the narrative, which also features other families immersed in the same universe.
Florence Pugh em Do not worry, dear /Warner Bros. Pictures (playback)
Everyday life is represented with impeccable aesthetics, a comfortable photograph that almost gives us a welcoming feeling. It doesn't take long for the reruns to make it clear that all is not well, but the visuals are eye-popping. The art direction based on classic American years is also comfortable to our imagination and very accurate. For those who like that visual sensation that appeals to imaginary nostalgia, it's a full plate.
Even so, the viewer is aware in the first minutes of the film that this is an experimental society, that is, they are a kind of test. All men work on a secret project, apparently gigantic and whose discretion is of immense importance. Meanwhile, the women are housewives, supporting figures for their husbands, living in gossip from the small and shallow world of dolls.
Going to specific points, the road map it is the centerpiece that sins in several moments of the film. Rhythm is one of them: a large portion of Do not worry, dear passes without the reality being questioned. When it is, a lot goes on giving clues that something is not right. The moment something effective happens in the plot, the film speeds up and chokes a lot in its final minutes. That is, even with a significant plot twist that could add value, dynamics and depth to the characters, screen time is wasted in many moments, and accelerated at the end – sounding rushed and poorly executed. This makes the outcome not so satisfying, and that we don't get so close to the characters as to develop empathy for us to root for different actions.

Florence Pugh em Do not worry, dear /Warner Bros. Pictures (playback)
the performance of Florence Pugh delivers what is expected of her, Harry Styles it's fine on paper, but the shallow script demands little of either. Another point of discomfort is the way the relationship between the two is portrayed: there is not much companionship or moments of intimacy and connection. There is sex. At least 3 scenes of them, in which Jack encourages his wife without demanding much in return. Even so, he doesn't convince us about the power of the bond they have – which makes it difficult for us to have very significant emotions in the plot twists. If we don't get close to the couple, we don't care about what happens to them, right?
Olivia Wilde, director of Do not worry, dearhas some scenes, as well as Chris Pinewho manages to be one of the most "charismatic" characters on the scene, even with an outcome well short of his narrative.
The fact is that Do not worry, dear he seems to have the knife and the cheese in his hand, but he does neither of those things good. Although it does build good scenes of suspense and tension, the superficiality that is criticized ends up ingrained in the script and its characters, making us feel that the whole movie is a big waste — unfortunately.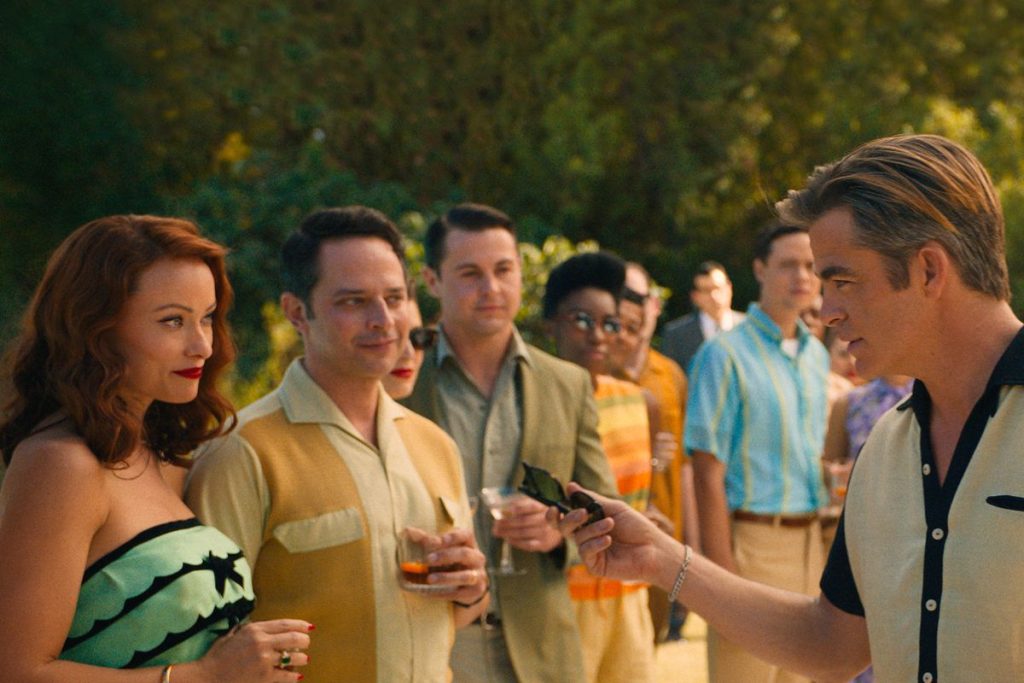 Do not worry, dear /Warner Bros. Pictures (playback)
We left the movie theater thinking about how the story could be one of the greatest successes of current cinema if it had, mainly, a script with more development and depth, which allowed the actors to swim there and surrender with more truth, overflowing in their own papers. It's hard to even criticize Olivia's direction when the story has so many flaws.
Maybe that's why the film is soaked in so many pointless polemics. The idea of ​​using the names of celebrities involved in rough situations is obvious in resulting in clicks and attention — which Do not worry, dear, only with the material delivered, you will not be able to obtain it. A feather.
55/100