Queen Sofía breaks with tradition and does not attend the Easter Mass in Palma de Mallorca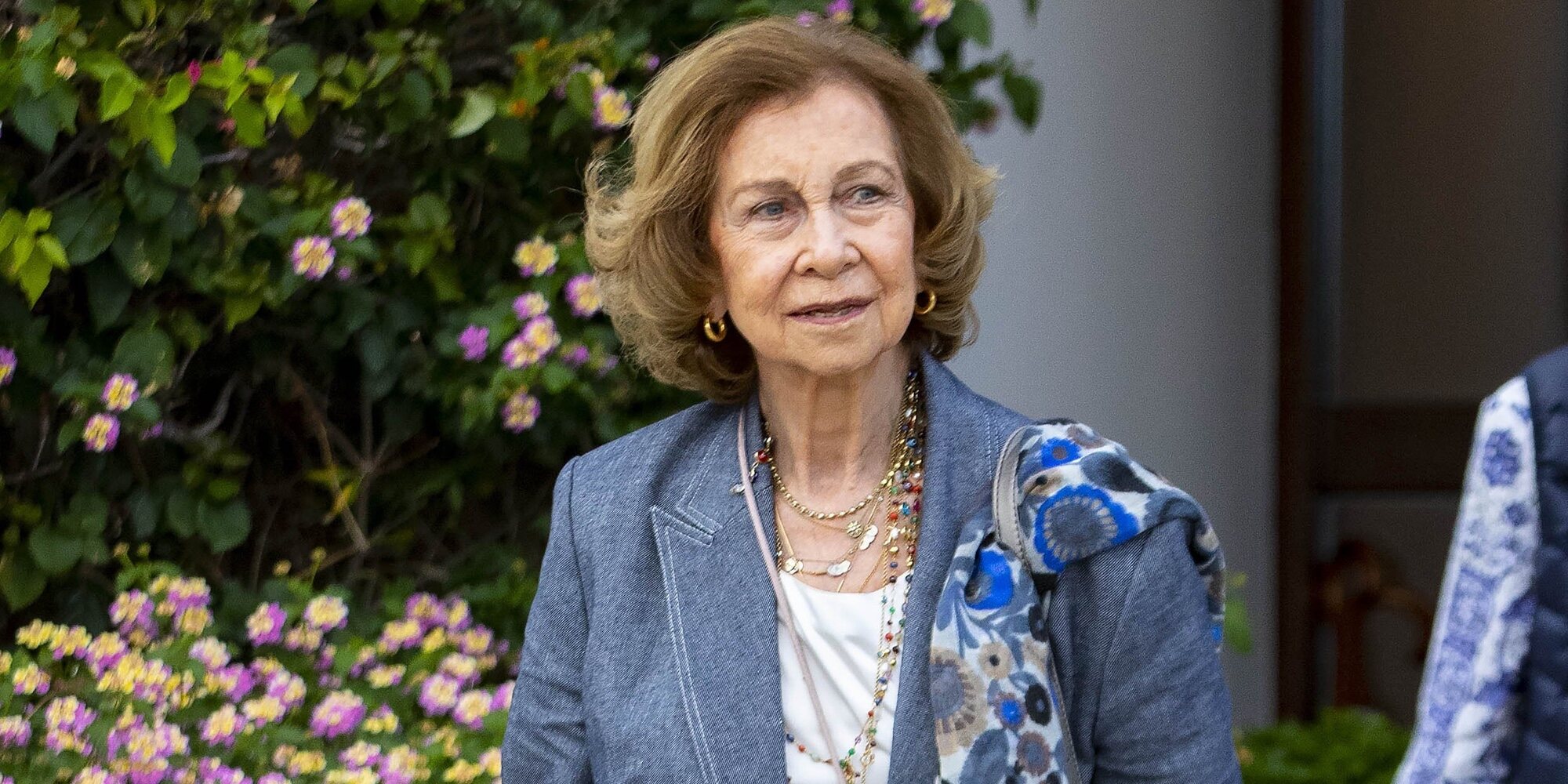 It was the appointment of each year but the Spanish Royal Family has had other plans and has dispensed with the traditional Easter Mass on Resurrection Sunday in Palma de Mallorca. The presence of Kings Felipe and Letizia at said Mass was almost impossible, although it was commented that there was still a possibility since Princess Leonor had come to Spain.
However, the one who has spent the Easter holidays in Palma de Mallorca has been Queen Sofía, so her presence at the Pacua Mass was expected as every year. Well, the surprise has been capitalized when it has been seen that the monarch has not attended said mass, thus breaking with the tradition that the whole family has been respecting year after year, but that has been decreasing little by little.
Queen Sofía at the Projecte Home concert in Mallorca
Years ago it was common to see the Royal Family pose at the gates of the Palma de Mallorca Cathedral and there was even the famous moment of tension between Queen Sofía and Queen Letizia for taking a photo with Princess Leonor. However, circumstances have meant that neither Queen Sofía has attended the traditional mass on this occasion, because even if she had come alone, her presence was planned.
Well accompanied in the midst of the maelstrom
This decision by Queen Sofía comes in the midst of a few days in which there has been a multitude of information about the Royal Family. On the one hand, it has been possible to see that the Infanta Cristina and the Infanta Elena have traveled to Abu Dhabi to be with King Juan Carlos, a trip in which several of his grandchildren have also been present. In addition, Kings Felipe and Letizia have also been in the news, as Princess Leonor has returned to spend Holy Week with her family.
Queen Sofía at the concert of the Francisco Luzón Foundation to Fight ALS
The truth is that she has spent these days with her family but the one they have not counted on has been Queen Sofía, since the monarch has been accompanied by her sister Irene from Greece during her Easter holidays in Mallorca. Without a doubt, her absence at the Easter Mass will give a lot to talk about in the coming days because it was believed that she would attend it as tradition dictates.