Queen Elizabeth II dies at the age of 96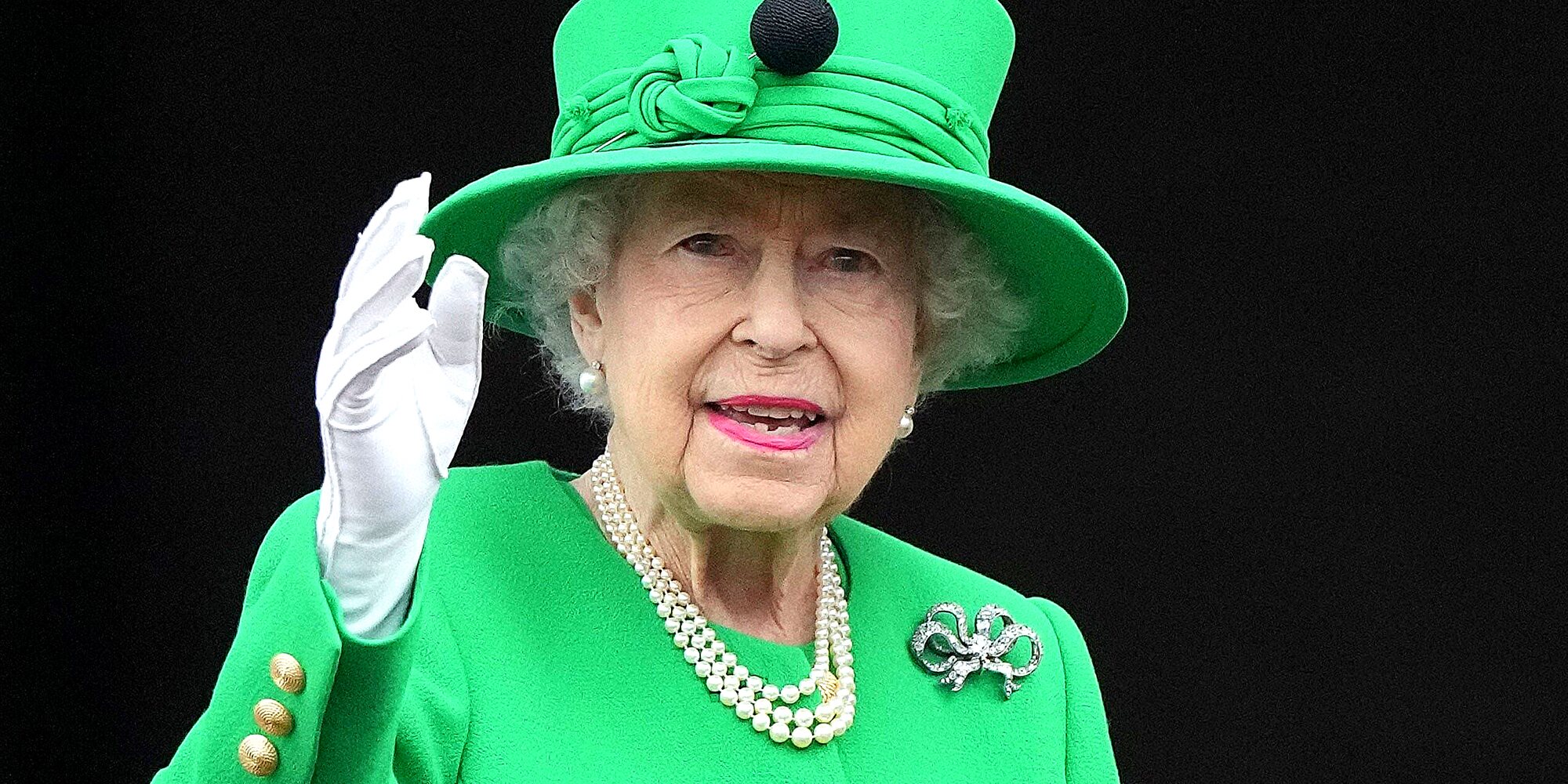 Elizabeth II is dead. The Queen of the United Kingdom, Canada, Australia, New Zealand, Jamaica, Bahamas, Grenada, Papua New Guinea, Solomon Islands, Tuvalu, Saint Lucia, Saint Vincent and the Grenadines, Belize, Antigua and Barbuda, and Saint Kitts and Nevis passed away on September 8, 2022 at the age of 96 at Balmoral, his summer residence in Scotland.
Official photo of Queen Elizabeth for her Platinum Jubilee
The British Royal House has reported with great sadness the death of Elizabeth II in a statement issued around 6:30 p.m. in the United Kingdom on Thursday, September 8, 2022: "The Queen died peacefully at Balmoral this afternoon. The King and Queen Consort They will remain at Balmoral tonight and return to London tomorrow." She who she was the Queen from February 6, 1952, the date on which she succeeded her father, King George VI. Elizabeth II, born on April 21, 1926 as Her Royal Highness Princess Elizabeth of York, spent her last weeks in her beloved Scotland, in the private residence of the British Royal Family in the Highlands that her great-great-grandmother, the Queen Victoria.
The alarms went off when the British Royal House issued a worrying statement about the state of health of Elizabeth II: "After an evaluation carried out in the morning, the Queen's doctors are concerned about the health of Her Majesty and have recommended that she remain under medical supervision. The statement added that Elizabeth II was comfortable and that she was at Balmoral. These words from Buckingham Palace presaged the worst because previous rumors always tried to downplay. It was not so this time. Shortly after, it was learned that Prince Charles and Camilla, Prince William, Prince Harry, Princess Anne, Prince Andrew, Prince Edward and Sophie of Wessex traveled to Balmoral to spend their last moments with their mother, grandmother and mother-in-law. a long and singular life.
Queen Elizabeth with a cane on her 70th anniversary of reign
Queen Elizabeth was the holder of the longest reign of the British Monarchy, with 70 years and 215 days, and the second in history after Louis XIV of France, who reigned for 72 years and 110 days, although the Sun King was proclaimed Monarch with 5 years, age in which he could not reign by himself. On her part, Elizabeth II ascended the throne at the age of 25 and fully assumed her functions from that moment until the end.
Health problems and his pain for the Duke of Edinburgh
That end seemed like it would never come in view of the good health of Queen Elizabeth, a fireproof woman who only seemed to really hurt the pandemic and the death of the Duke of Edinburgh. The confinement did not sit well with either Queen Elizabeth or Prince Philip. In fact, the Duke of Edinburgh's health began to suffer more intensely until on February 16, 2021 he had to be admitted due to an infection. Four weeks later and after an operation, he was discharged. He returned to Windsor Castle, as was his wish, where he passed away on April 9, 2021.
Queen Elizabeth alone at the funeral of the Duke of Edinburgh
The death of the Duke of Edinburgh deeply affected the Queen, who said goodbye to the husband with whom she had spent 73 years and a pillar for her reign even despite his withdrawal from official acts in 2017. From then on she began to experience more ailments, which intensified from the fall of 2021, when her state of health ceased to be what it was and the fragility of a queen, of a woman, who seemed immortal, was revealed.
A hospital admission, event cancellations, a ban on horseback riding or their long walks to walk their dogs. The doctors began to really worry about Isabel II, who at 95 and a half years old was showing signs of exhaustion. But the Monarch wanted to remain the Queen until the end, and she was not stopped by covid, which she suffered at the end of February 2022 and which she managed to overcome despite the fact that she confessed that she had left her exhausted. She never abandoned her office work and the famous red boxes, she held telematic hearings and delegated to her family when she had to. This was the case at the Opening of Parliament, when she gave up attending, being replaced by Prince Charles, the then eternal heir to her.
Queen Elizabeth at the tribute to the Duke of Edinburgh in Westminster Abbey
What he did not give up was the tribute to the Duke of Edinburgh, held on March 29, 2022 at Westminster Abbey, with which he offered him the extensive funeral that he could not give him a year earlier due to the pandemic, although the Prince Felipe had had a farewell to the height that took place on April 17, 2022 at Windsor Castle.
He also did not miss some of the acts for the Platinum Jubilee, the celebration of his 70th anniversary of reign. The Queen of record seemed refreshed that June 2022 as she left Windsor Castle, where she's set up her permanent residence since March 2020, for Buckingham Palace, the place she's called home for decades. Since then she seemed to experience an improvement although her mobility problems, which seemed to be her Achilles heel, continued to cause her discomfort.
Queen Elizabeth at Balmoral before welcoming Liz Truss as Prime Minister
In June 2022 he fulfilled his acts in Scotland and subsequently moved to Balmoral in July 2022, where he spent the last weeks of his life among his most faithful aides, visits from family friends and a final act. Two days before his death, he received in audience Boris Johnson, outgoing Prime Minister, and Liz Truss, who became the 15th Prime Minister of the reign of Elizabeth II. She reigns until the end.