Program for Pope Francis' visit to Florence presented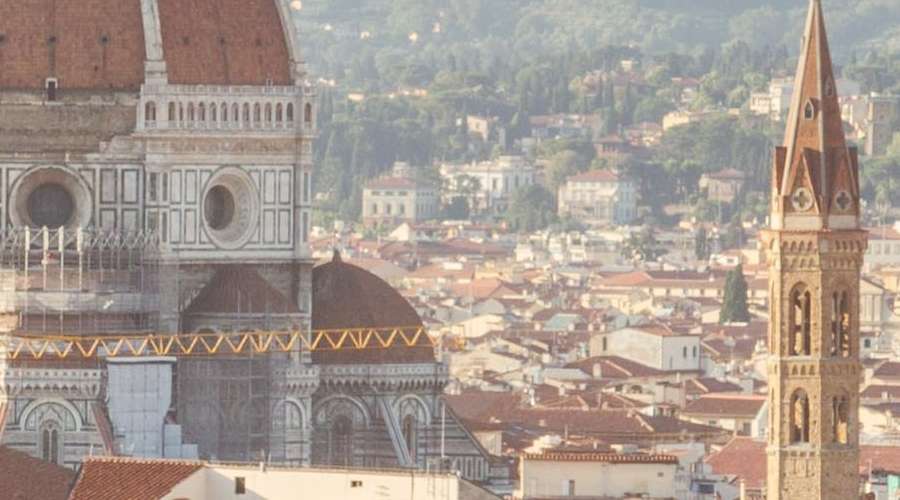 The Holy See presented this Tuesday the program of the visit that Pope Francis will make on Sunday 27 to the Italian city of Florence where, among other activities, he will close the "Mediterranean border of peace" meeting.
On February 10, the meeting "Mediterranean Frontier of Peace" was presented at the LUMSA University in Rome, which will take place in Florence between February 24 and 27.
The event, organized by the Italian Episcopal Conference, gives continuity which was held in 2020 in Bari and will be attended by Pope Francis and other bishops and mayors of the Mediterranean, as well as Italian President Sergio Mattarella.
The Holy See Press Office published the program for the Pope's visit to Florence next Sunday, February 27, where he will close the event just as he did in Bari. On that occasion he asked those present that "never, whoever seeks hope crossing the sea die without receiving help or who comes from afar is a victim of sexual exploitationbe exploited or recruited by the mafias".
visit details
The Holy Father will take off from the Vatican on Sunday at 7:00 am and will arrive in Florence an hour later. The first act will take place in the so-called Salone dei Cinquecento, in the Palazzo Vecchio, where the Pope will deliver a speech in the presence of some mayors summoned for the "Mediterranean border of peace" meeting.
Among them will be the mayor of Florence, Dario Nadell; the mayor of Athens, Kostas Bakoyannis; the mayor of Jerusalem, Moshe Lion; and Ekrem İmamoğlu, Mayor of Istanbul.
Around 9:30 am, Pope Francis will meet some refugee families in the Sala D'Arme and half an hour later he will go to the Basilica of the Holy Cross, where he will receive the religious community of the Friars Minor. and will later meet with the President of the Republic of Italy, Sergio Mattarella.
At 10:30 am, the Holy Father will preside over the celebration of the Holy Mass and The event will conclude by praying the Angelus prayer from the atrium of the basilica before returning to the Vatican.