Prince Louis of Luxembourg breaks off his engagement to Scarlett-Lauren Sirgue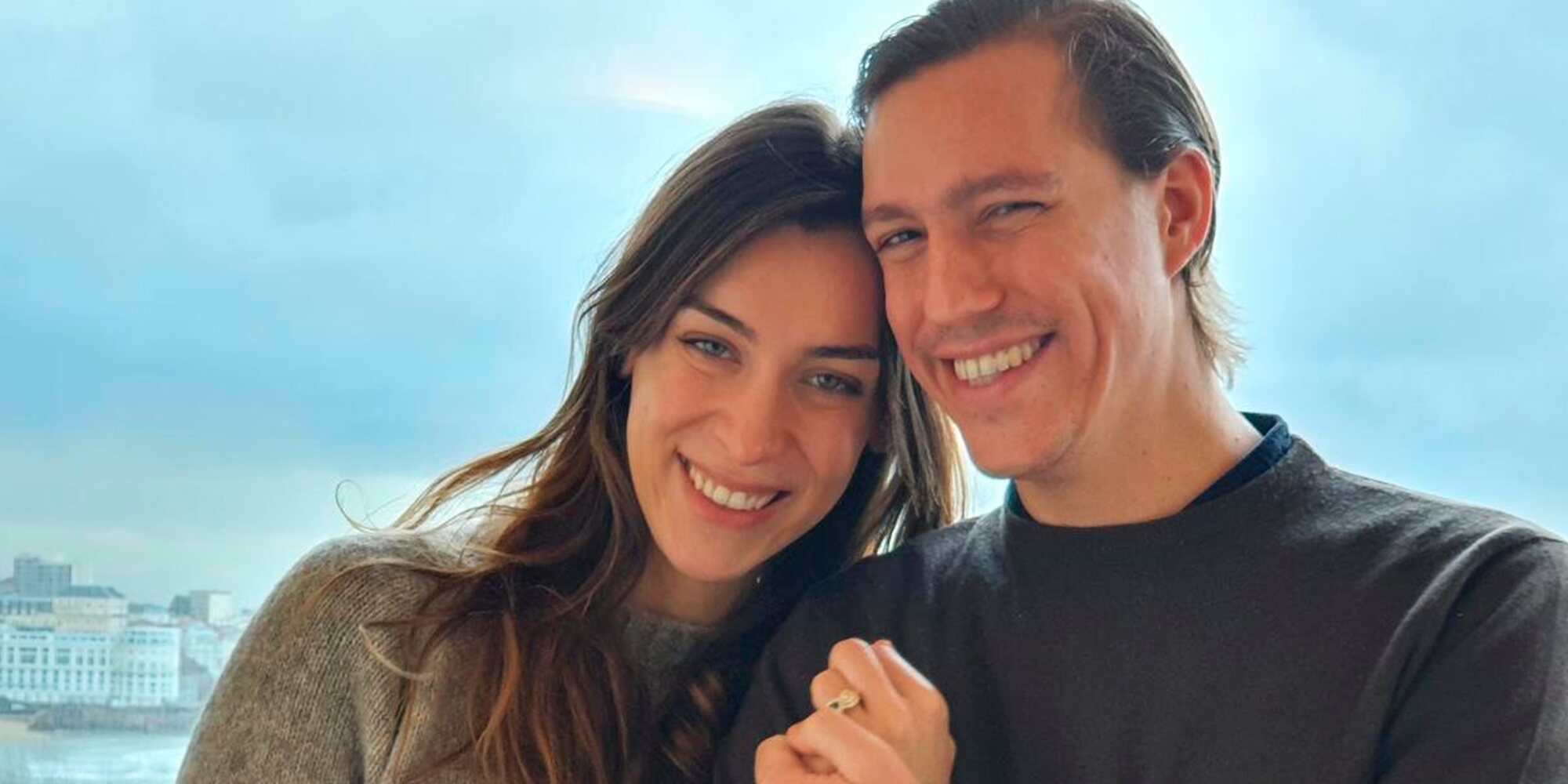 Nobody expected that in less than a year Prince Louis of Luxembourg and Scarlett-Lauren Sirgue would break the marriage commitment that they made public on April 6, 2021. The couple has decided to end their relationship, although they have not transpired many details of the reasons for the breakup, after which a great friendship and a very good relationship between the two has remained.
Louis of Luxembourg and Scarlett-Lauren Sirgue in their first Christmas pose
The news was published, after a joint interview, on February 22, 2022 by Point de Vue: "We are not going to get married. Despite this, there have been no shadows or problems in our couple, but rather fundamental differences of opinion that have led to the decision to cancel our engagement", was the explanation of the son of the Grand Dukes of Luxembourg to the cancellation of his wedding.
Double request for a hand
The same medium that now collects these statements is the same that published the funny anecdote of the proposal in which Prince Luis had to make the marriage proposal up to two times so that his, then, girlfriend ended up saying yes. I expected so much: "When I knelt down I told Scarlett not to be afraid and I asked her the question… although I had to ask her twice because with the nerves of the moment she forgot to tell me yes," she recalled then.
Prince Louis had even asked his children for their opinion before taking the step: "I did not want them to feel excluded because naturally they are the most important thing in our lives and a fundamental part of the family we are building," the son assured then of the Grand Dukes of Luxembourg, who had also given their approval for the marriage, as had Scarlett-Lauren Sirgue's father.
This was going to be the second marriage of Prince Louis, who married Tessy Antony de Nassau on September 29, 2006 until in January 2017 the communication area of ​​the Grand Duchy issued a statement announcing the separation of the couple, who had already they had two sons together, Gabriel and Noah. After the formalization of their divorce, in December 2020, the Prince's new relationship became official.