Prince George's first time at a rugby match and Kate Middleton's as patron of the Rugby Football Union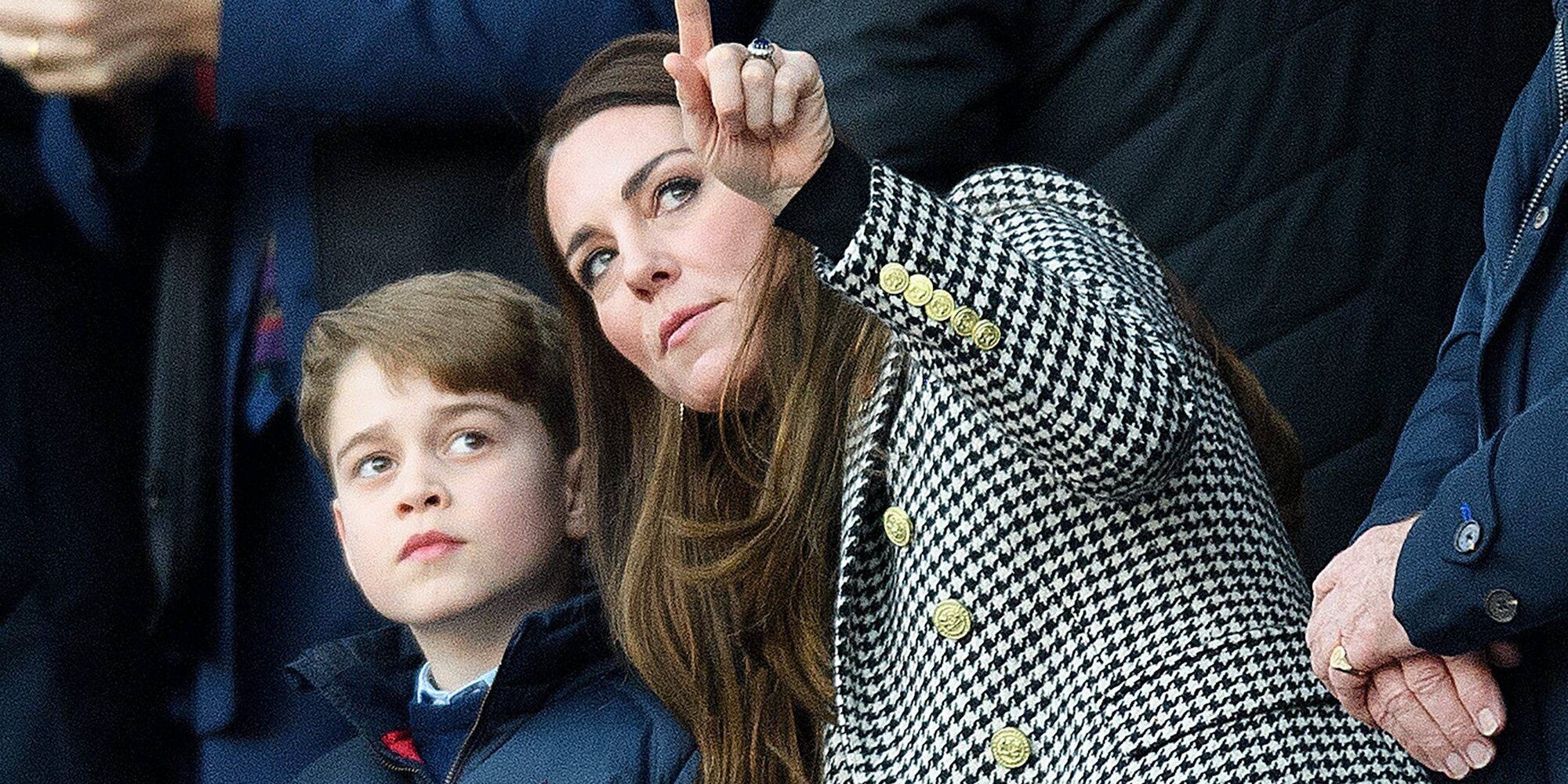 Family plans are usually the most fun and Prince George has been able to enjoy rugby for the first time with his parents, Prince William and Kate Middleton. This sport is very special for the Duchess of Cambridge and that is why she has decided to go with her family to enjoy one of her most important matches, since England has faced Wales as part of the Six Nations tournament.
Prince William and Kate Middleton attended Twickenham Stadium in London accompanied by their eldest son, Prince George, who was attending a rugby match for the first time and his excitement was palpable. In addition, it was a special event because Kate Middleton attended as patron saint of the Rugby Football Union and the Rugby Football League, titles that she inherited from Prince Harry after his departure from the Royal Family.
Prince William, Prince George and Kate Middleton at a rugby match
For his part, Prince William is also a patron of the Welsh Rugby Union, so the family's presence there was very important. Being a sporting event, the Duchess of Cambridge has chosen a slightly more casual outfit than on other occasions, wearing a black turtleneck and a black and white houndstooth jacket with gold buttons, complemented by the english team scarf
Enjoying family
Prince William and Prince George were perfectly matched with each other, seeing how he looks more and more like his father as he grows older. The Prince wore a sweater, a red tie inside and a thick coat to combat the cold, while the little one wore a sweater and a shirt but a dark blue and red anorak-style coat. If something could be appreciated throughout the match, it was the complicity between the family.
Prince George arriving at a rugby match
Jorge from England was very attentive to everything that was happening around him, sharing moments of complicity with both his mother and father, who were very attentive to everything their son told them. In addition, the funniest thing about the situation is that Prince George would have to decide which team to go with because while his mother supports the English team, his father supports the Welsh team. Without a doubt, an experience for the little one.