Pope on Ukraine: Leaders have not learned the lesson of the wars of the 20th century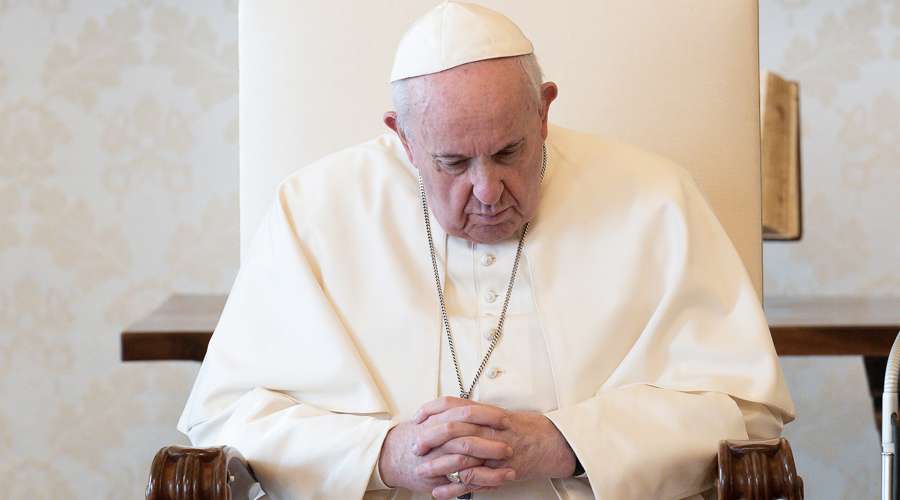 In an audience granted to a group of businessmen on March 14, Pope Francis said that the war in Ukraine shows that the rulers "have not yet learned the lesson of the tragedies of the 20th century."
Referring to the current geopolitical-military environment, the Holy Father warned that "the various regional wars and, above all, the ongoing war in Ukraine, show that those who govern the destiny of peoples have not yet learned the lesson of the tragedies of the 20th century".
Receiving at the Vatican the members of an association of businessmen, who for 20 years have promoted "ethical and social promotion", the Pope encouraged them to continue placing the "common good" at the center.
Economy at the service of life
Along these lines, the Holy Father highlighted the need for "politics and the economy, in constant dialogue with each other, to be firmly at the service of life, human life and the life of creationour common home, and not at the service of non-life or death, as unfortunately sometimes happens".
Then, the Pope acknowledged that small and medium-sized entrepreneurs know how difficult it is "to develop and create jobs while respecting ethical values ​​and social responsibility", but he encouraged: "We must not be discouraged or resigned".
In this way, the Holy Father encouraged small businessmen to build "a new economy, respectful of human dignity and the environment" and affirmed that "all over the world there are many experiences of ethical and sustainable companies that are leading the way".
fight activism
To this end, Pope Francis urged businessmen to "do not neglect the care of your own soul, the soul that comes to us from God"; for which he advised "resist the temptation of activism to find time to reflect, to think, to contemplate", because "sometimes activism destroys our interiority; I am not talking about religiosity, but about human interiority".
"Each one, if he wants to be animated, must let himself be internally animated by the good, the beautiful and the true. This is demonstrated by the testimonies of Italian entrepreneurs who have been able to increase not only their profits but also their lives, quality of life, quality of work, with freedom and creativity, because they had an enlightened conscience, an enlightened interiority. And this leads to creativity, leads – if I may say so – to 'poetry'. The work of man is also poetry: doing things", concluded the Pope.