Pope Francis visits Benedict XVI to greet him for his next birthday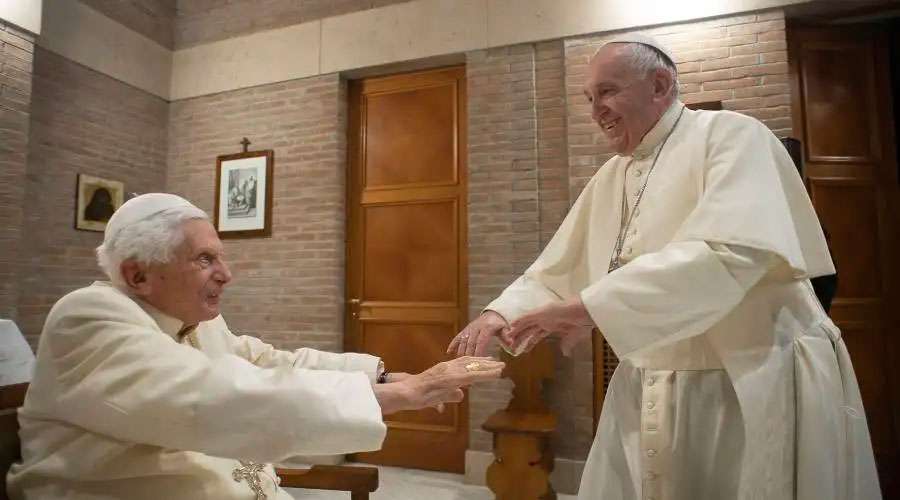 The Vatican Press Office reported that this Wednesday Pope Francis visited Pope Emeritus Benedict XVI, to greet him for his 95th birthday, which he will celebrate on April 16, Holy Saturday.
"This afternoon, after 6:00 p.m., Pope Francis went to the Mater Ecclesiae Monastery, visiting the Pope Emeritus for his upcoming 95th birthday," a Vatican statement said.
"After a brief and affectionate conversation, and after praying together, Pope Francis returned to Casa Santa Marta," he added.
After resigning the pontificate in February 2013, Benedict XVI took up residence at the Mater Ecclesiae Monastery in the Vatican, where he devotes himself to prayer and study.
On several occasions, Pope Francis has come to visit his predecessor, for his birthday, for Easter, and after the consistories in which he creates new cardinals for the Church.
Benedict XVI was born on April 16, 1927 in Marktl am Inn, in the Diocese of Passau (Germany). That year was also Holy Saturday.
The official Vatican biography indicates that the Pope Emeritus was baptized on the same day.