Pope Francis says goodbye to Kazakhstan and heads to Rome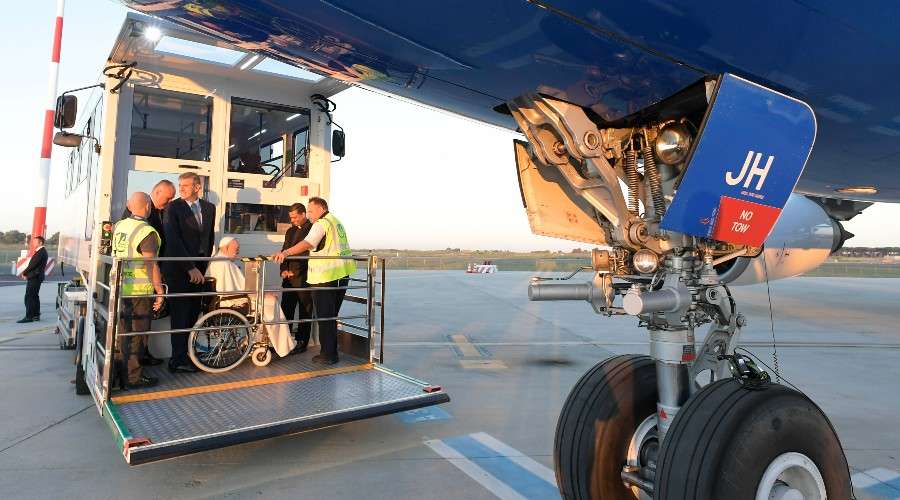 Around 17:10 pm (local time), Pope Francis's plane took off with some delay from Nur-Sultan International Airport, the capital of Kazakhstan, bound for Rome.
It should be noted that the farewell ceremony that was planned was canceled due to a schedule delay.
It is expected that, after a little more than 7 hours of flight, the plane that transports the Holy Father and around 70 journalists land at 20:15 pm (Rome time) at Fiumicino airport.
In this way, he has concluded the 38th Apostolic Journey of Pope Francis to Kazakhstan, a Muslim-majority country plagued by communism and where only 1% of the population is Catholic.
The Pope arrived in this Central Asian country on Tuesday, September 13, where after a welcome ceremony he visited the President of the Republic and later had a meeting with authorities in the "Qazaq" concert hall.
The main reason for this papal trip has been the participation of the Holy Father in the Meeting of Religious Leaders, whose inauguration took place on Wednesday, September 14.
Pope Francis was applauded by the crowd and was also in charge of making the opening speech. After the meeting, Pope Francis met with some of the religious leaders present.
On Wednesday afternoon, he presided over a Mass in the capital's Exhibition Square before thousands of faithful.
On his last day of this Apostolic Journey, Pope Francis had a private meeting with some members of the Society of Jesus and later presided over a meeting with representatives of the Kazakh clergy at the Cathedral of Perpetual Help.
Before returning to Rome, Pope Francis ended this visit with the final declaration and closing of the congress in the Palace of Peace and Reconciliation.