Pope Francis pronounces on the crisis in Nicaragua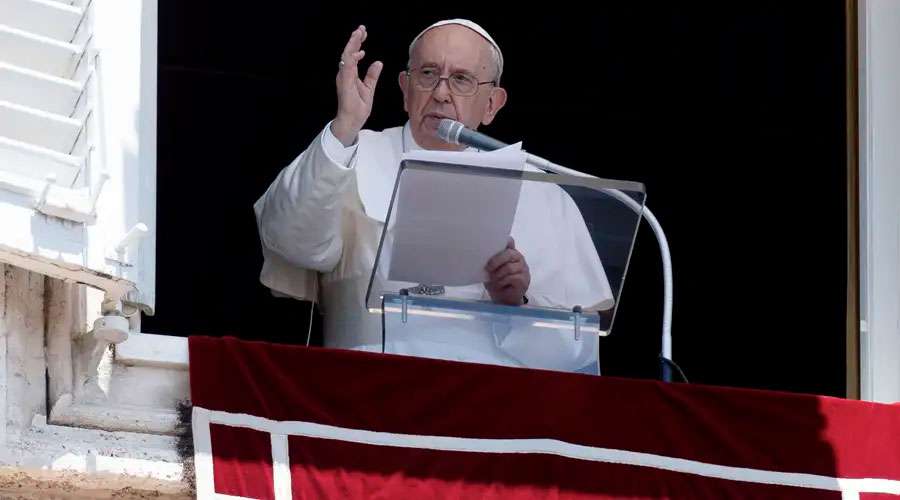 Pope Francis said this Sunday that he is following "with concern and pain" the situation created in Nicaragua, where a bishop was kidnapped by the Daniel Ortega dictatorship and other priests are being harassed.
"I closely follow with concern and pain the situation that has been created in Nicaragua, which involves people and institutions. I would like to express my conviction and my hope that through an open and sincere dialogue the foundations for a respectful and peaceful coexistence can still be found", the Pope said before the twelve thousand people gathered in Saint Peter's Square.
"Let us ask the Lord, through the intercession of the Purisima, to inspire in the hearts of all such a concrete will," said the Holy Father.
The crisis in Nicaragua has worsened in recent days with the kidnapping of the Bishop of Matagalpa, Msgr. Rolando Álvarez.
This happened on Friday the 19th, when the Police broke into the Bishopric of Matagalpa at dawn to take the Prelate away, along with the priests, seminarians and a layman who had accompanied him since August 4.
During those days the episcopal seat was surrounded by police to prevent the members of the Church from leaving, who on Thursday the 18th were already running out of food.
Tags: Religious freedom, Angelus, Nicaragua, Pope Francis, persecution against Christians, Church in Nicaragua, Sunday Angelus, crisis in Nicaragua, religious persecution
Receive our news by email:
Write your name and email to receive the daily newsletter of ACI Prensa and, occasionally, breaking news.
As part of this free service, you may occasionally receive offers from EWTN News and EWTN. We will never rent or sell your information and you can unsubscribe at any time.