Pope Francis prays to the Virgin for those affected by the tragedy in Matanzas, Cuba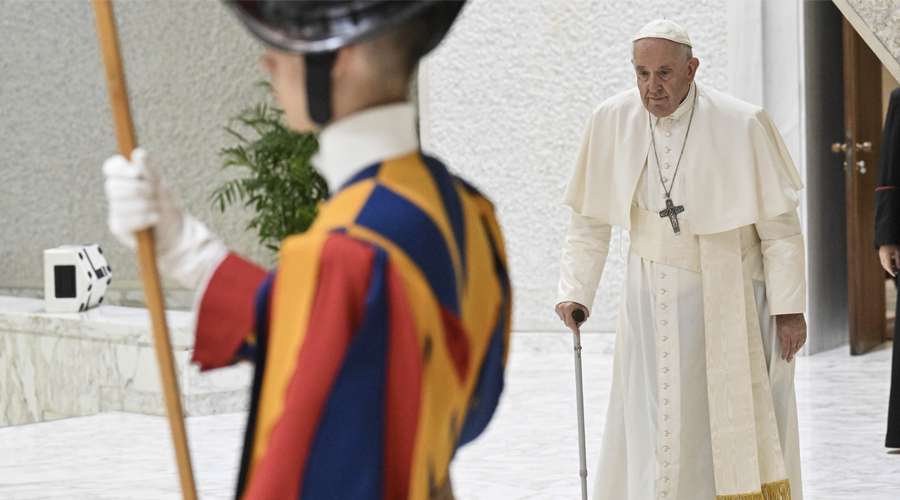 Pope Francis once again expressed his closeness to Cuba on the occasion of the recent explosions at an oil base located in the town of Matanzas, which caused numerous victims.
During the General Audience this Wednesday, August 10, the Holy Father addressed prayers to the Virgin to "watch over the victims of this tragedy and their families."
"I want to express my closeness in a special way to those affected by the tragedy caused by the explosions and the fire at the Matanzas oil base in Cuba. Let us ask our Mother, Queen of Heaven, to watch over the victims of this tragedy and their families.", the Pope told the Spanish-speaking faithful.
In addition, the Holy Father prayed to Our Lady to "intercede for all of us before the Lord, so that we know how to bear witness to faith and hope in the 'life of the future world'. God bless you. Thank you very much".
"I cordially greet the Spanish-speaking pilgrims; Chileans, Mexicans, Argentines, there is everything today", added the Pope with a sense of humor.
In his catechesis, the Holy Father explained what is the true destiny of life and pointed out that on the path of following Jesus "we are invited, with the grace of God, to go out of ourselves and always go beyond, until we reach to the definitive goal, which is the encounter with Christ".
"The claim to stop time, to want eternal youth, unlimited well-being, absolute power, is not only impossible, but delusional," the Pope warned.
Along these lines, Pope Francis indicated that "here on earth, begins the process of our 'novitiate', we are apprentices of life, who – in the midst of a thousand difficulties – learn to appreciate the gift of God, honoring the responsibility of sharing it and making it bear fruit for all".
The explosion to which the Pope referred occurred on Friday, August 5, in the Cuban town of Matanzas.
As reported by the international press, lightning struck oil tanks at an oil storage facility, causing several explosions and injuring around 50 people.
Previously, Pope Francis had already expressed his spiritual closeness to the Cuban people and to all the families of the victims of this tragedy in Matanzas, Cuba through a telegram broadcast on August 8.