Pope Francis mourns the death of the oldest Cardinal in the world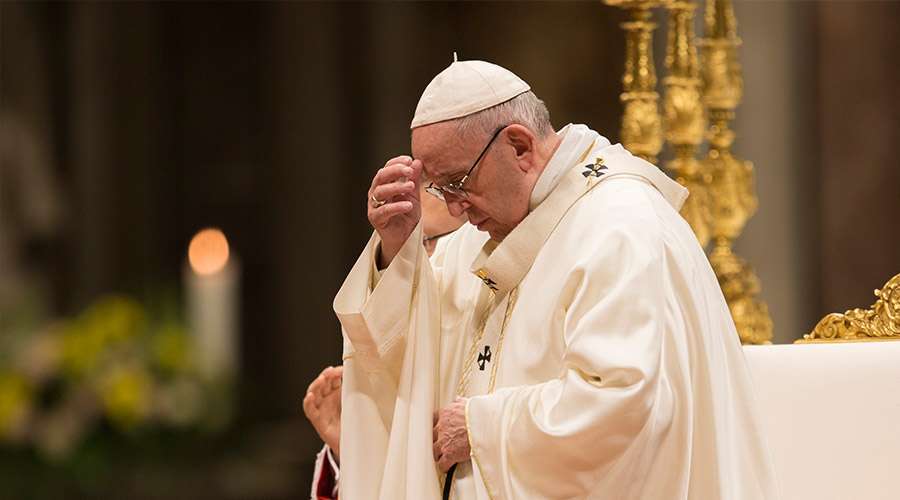 Pope Francis mourned the death of Cardinal Jozef Tomko, Prefect Emeritus of the Congregation for the Evangelization of Peoples, who died on August 8 in Rome at the age of 98.
This Slovakian Cardinal was the oldest Cardinal in the world and began his service to the Holy See in 1962.
For his part, Pope Francis expressed his deepest condolences in a telegram in which he stressed that this Cardinal "served the Gospel and the Church with humility and self-sacrifice."
In the letter, signed by the Pope and addressed to the Archbishop of Kosice (Slovakia), Bishop Bernard Bober, the Holy Father noted that Cardinal Jozef Tomko was an "illustrious son of this land."
Therefore, the Pope expressed his closeness and his condolences to his family, the presbytery and all the faithful "for the mourning that has hit the entire ecclesial community and the Slovak nation."
In addition, the Pontiff reminded "this esteemed and wise brother who, sustained by a deep faith and a vision of the future, he served the Gospel and the Church with humility and self-sacrifice".
"I think with gratitude of your long and fruitful work in the Holy See as a diligent and prudent collaborator of my predecessors. I also think of his spirit of prayer that made him, at an advanced age, remain assiduous in the daily recitation of the evening Rosary in Saint Peter's Square, giving pilgrims and tourists a beautiful and public testimony of love for the Holy Virgin", noted Pope Francis.
In this line, the Holy Father prayed to the Lord to receive "this faithful servant of his in the heavenly Jerusalem, and from my heart I impart my Blessing to all those who mourn his death, with a thought grateful for the sisters of mercy of St. Vincent de Paul who cared for him with all care".
On April 30, Pope Francis greeted the Slovak Cardinal in the Paul VI Hall and pointed out during the meeting with the participants of the Slovak pilgrimage that "I cordially greet Cardinal Jozef Tomko, whose presence makes us feel that the Church is a family that knows how to honor old age as a gift" yehe Pope joked "I have a doubt, he looks younger than me!".
The Slovak Episcopal Conference reported on the Cardinal's death, asking for prayers from all the faithful.
The funeral will take place in St. Peter's Basilica in the Vatican on August 11 at 11:00 am and the burial will take place in the Cathedral of St. Elisabeth in Kosice, Archdiocese of his birthplace.
With the death of Cardinal Tomko, the College of Cardinals is made up of 206 cardinals, of whom 116 are electors and 90 non-electors. The current oldest Cardinal as of now is Alexandre do Nascimento, Archbishop Emeritus of Luanda (Angola), who turned 97 on March 1.