Pope Francis encourages you to visit a Marian shrine on the Solemnity of the Assumption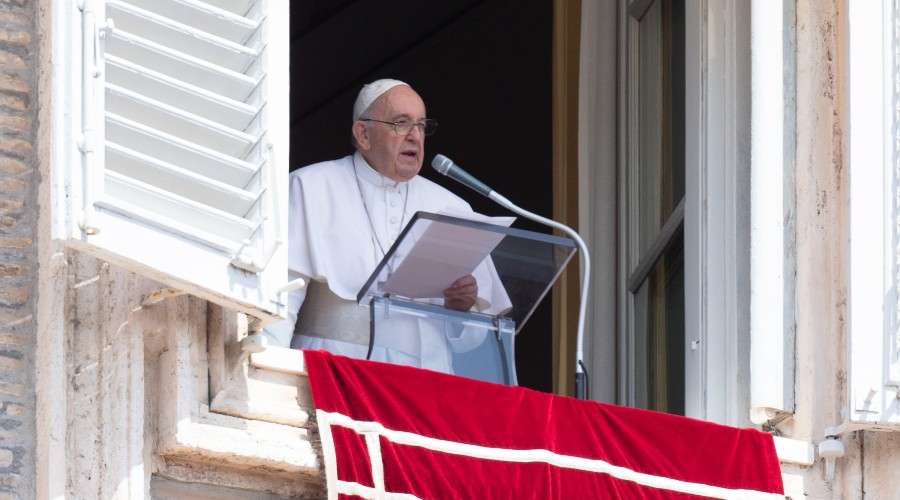 After the prayer of the Angelus this Monday, August 15, Solemnity of the Assumption of the Virgin Mary, Pope Francis invited the faithful to visit a Marian shrine.
From the Vatican Apostolic Palace, Pope Francis congratulated the day of the Assumption and reminded those people "who cannot afford time off", as well as those who are lonely or sick.
After greeting Romans and pilgrims on this day dedicated to the Virgin Mary, the Holy Father invited the faithful to "visit a Marian shrine to venerate the Virgin".
In this line, he recalled the Virgin Queen of Peace and the Virgin "Salus Populi Romani", who are in the Basilica of Santa Maria Maggiore in Rome, where the Pope always goes before and after making an apostolic trip.
Finally, the Holy Father encouraged the faithful to pray and "to ask for the intercession of the Virgin for peace", especially for the Ukrainian people.
Tags: Vatican, Pope Francis, Marian Shrine, Assumption of the Virgin Mary
Receive our news by email:
Write your name and email to receive the daily newsletter of ACI Prensa and, occasionally, breaking news.
As part of this free service, you may occasionally receive offers from EWTN News and EWTN. We will never rent or sell your information and you can unsubscribe at any time.