Pope Francis celebrates 49 years as a Jesuit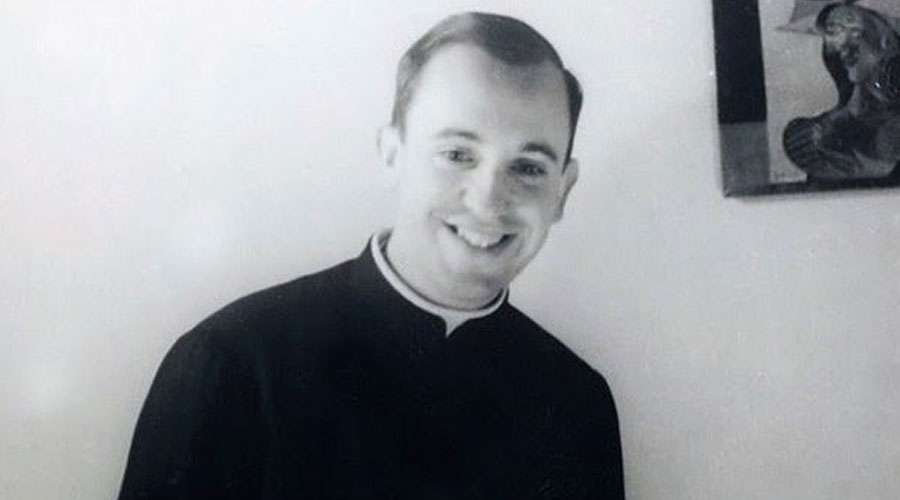 This Friday marks the 49th anniversary of the solemn religious profession of Jorge Mario Bergoglio, today Pope Francis, who entered the Society of Jesus on March 11, 1958 and professed the April 22, 1973.
The first Latin American Pope in history was ordained a priest on December 13, 1969.
He then continued his training in Spain between 1970 and 1971; and two years later he made his perpetual profession as a Jesuit.
Between 1972 and 1973 he was master of novices in Argentina, in the Buenos Aires town of San Miguel, where he also served as professor at the Faculty of Theology, provincial consultant of the Order and Dean of the College.
On July 31 of that year he was elected Provincial of the Jesuits in Argentina. He was 37 years old.
April 22 is a traditional date on which the Jesuits pronounce their final vows after concluding their religious formation, because on that day, in 1542, Saint Ignatius of Loyola –founder of the Society of Jesus– and his first companions pronounced their profession in Rome. solemn after Pope Paul III approved the new order.
Saint Ignatius of Loyola and his companions made their profession before an image of the Virgin Mary in the Basilica of Saint Paul Outside the Walls in Rome, which at that time was the Papal Basilica since Saint Peter's Basilica was still under construction.
Pope Francis prayed before that same image at the end of Mass during his first visit to the Basilica on Sunday, April 14, 2013, a week after taking office as Bishop of the Diocese of Rome.
In December 2021, at the meeting he held in Athens with the Jesuits of Greece, the Pope reflected on the decline of the Jesuits and said that God calls them to "humiliation".
"One thing that calls for attention is the weakening of the Company. When I entered the novitiate we were 33 thousand Jesuits. Now how many are we? More or less half and we will continue to decrease in number," the Pontiff said at the meeting.
"This data is common to many religious orders and congregations. It has a meaning and we must ask ourselves what it is. In short, this decrease does not depend on us. The vocation is sent by the Lord", Pope Francis said then.
The Pope also said that if the vocation "doesn't come, it doesn't depend on us. I believe that the Lord is giving us a teaching for religious life. For us it has a meaning in the sense of humiliation".