Pope Francis assures that celibacy is not the cause of abuse in the Church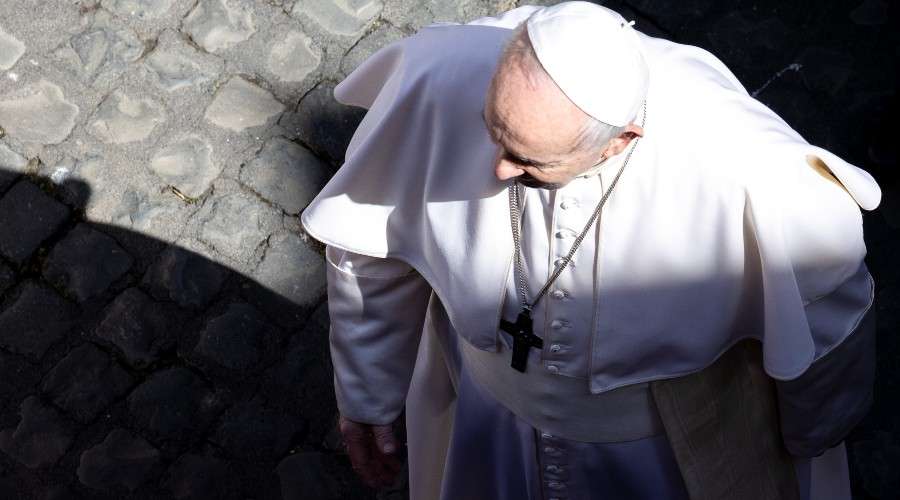 Pope Francis lamented that abuse within the family "is still covered up" and assured that celibacy is not the reason why abuse is committed within the Church.
He did so during an interview with CNN Portugal, conducted in August but published on Monday, September 5, where the Holy Father said that "the abuse of men and women of the Church, abuse of authority, abuse of power and sexual abuse is a monstrosity" .
Furthermore, Pope Francis assured that the abuse is not related to celibacy: "It's nothing about celibacy (…) because in families there is no celibacy and all that sometimes happens."
"So it's just the monstrosity of a church man or woman who is psychologically ill or evil and uses their posture for personal satisfaction. It is diabolical," the Pope said.
He also stated that "a priest exists to lead men to God and not to destroy them in the name of God".
In statements to the journalist Maria Joao Avillez, Pope Francis bluntly clarified that "a priest cannot continue to be a priest if he is an abuser. He cannot act because he is sick or a criminal".
"Each case of abuse that arrives hurts me, It hurts, but you have to face it"he said next.
Faced with this "zero tolerance" promoted from within and outside the Church, Pope Francis said that "it is very good" that these cases come to light, although he regretted that "What is not known, because it is still covered up, is the abuse within the family."
In this line, Pope Francis explained that 3% of abuses occur within the Church, compared to 46% that occur within families, in the world of sports or in schools. "It's a little 3%, even if it was just one, it's a monstrosity," he defended.
It is not the first time that Pope Francis he refers to the abuse as something "monstrous". In fact, in February 2017 he wrote the prologue to the book entitled "I forgive you, father", by Daniel Pittet, a victim of sexual abuse committed by the priest Joël Allaz and whom the Pope had met.
Sexual abuse, Pope Francis recalled, "is about an absolute monstrosity, a horrendous sin, radically contrary to everything that Christ teaches us".