Pope Francis asks to go to Saint Joseph to intercede for world peace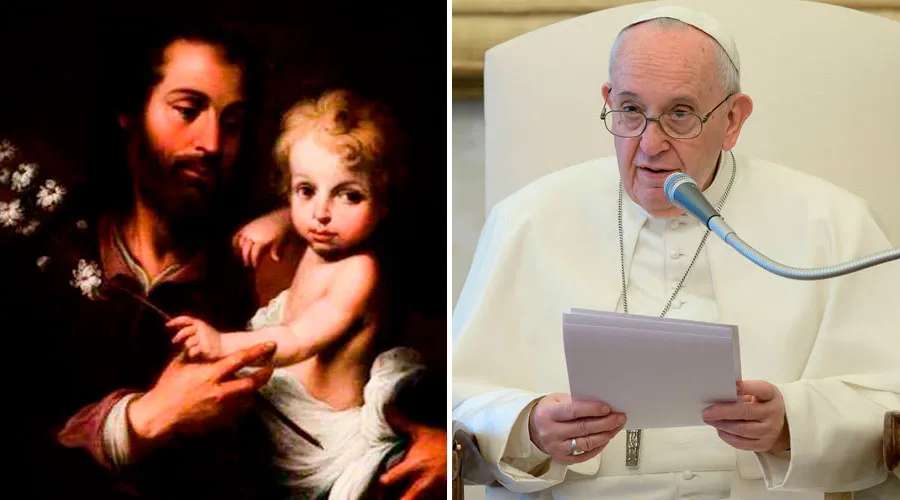 On the occasion of the next feast of Saint Joseph, March 19, Pope Francis suggested turning to the patron saint of the universal Church so that he may be an "intercessor for the peace that the world needs so much."
This is what the Holy Father said during the General Audience this Wednesday dedicated to old age as a resource for young people who live carefree.
"This week we will celebrate Saint Joseph, patron saint of the universal Church. May he be an intercessor for the peace that the world needs so much in this month of March that is dedicated to him. May God bless you!" said the Pope as he greeted the French-speaking faithful.
In addition, Pope Francis invited in this season of Lent – which is also a "very painful time due to war" – to look to Christ to "gain strength from Him for a faithful commitment to Christian life".
Tags: Pope Francis, Saint Joseph, peace in Ukraine, world peace
Receive our news by email:
Write your name and email to receive the daily newsletter of ACI Prensa and, occasionally, breaking news.
As part of this free service, you may occasionally receive offers from EWTN News and EWTN. We will never rent or sell your information and you can unsubscribe at any time.