Pope Francis asks students to be pilgrims and have "the spirit of disciples"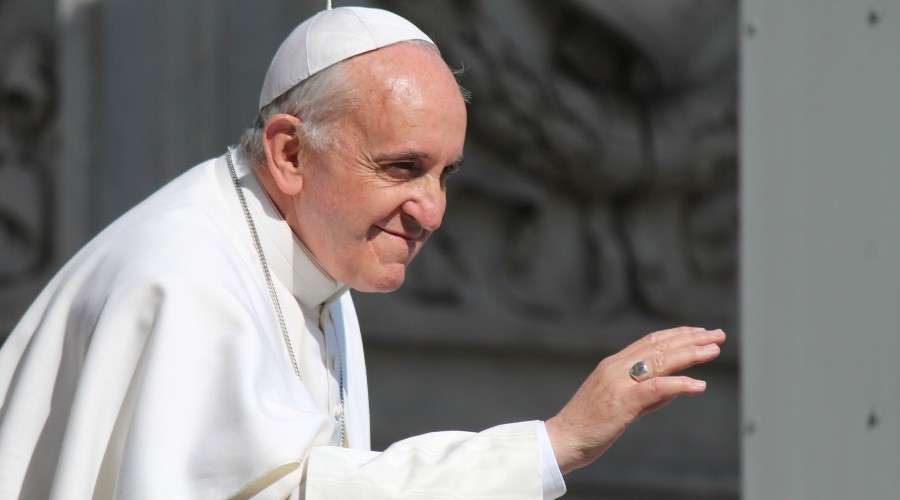 Pope Francis received in audience this Monday, September 12, the members of the Swiss student society, whom he invited to be pilgrims and "not settle for continuing to live, but want to live."
In his speech, he asked the students to "give thanks to God for this opportunity that he has given them" since the fact of being able to study "It's not something to be taken for granted."
"We know very well that there are many people in the world who do not have access to education; and others – especially women – who have to limit themselves only to lower levels or to certain types of studies; and others who are forced to receive an education," the Pope said.
Next, Pope Francis made a proposal to those present: "That your Association takes charge of some specific situations to help make the right to study a reality".
"I like to point out that there is a beautiful analogy between being a student and being a pilgrim. Studying is a journey. And their association reminds us that students, in a broad sense, are students for life," the Holy Father said.
In this sense, the Pope assured that education "is all the more noble and pleasant the more free, gratuitous, not subject to profit purposes".
"Being a student means have the desire to learn, to know, not to consider that you have already arrived. be on the road. To have the spirit of the disciple, always, at any age", she underlined.
Later, the Pope recalled that "Jesus Christ is the greatest educator in history." since it "brings the new man out of the shell of the old man".
"It frees us from the slavery of the ego and opens us to the fullness of life in communion with God, with others, with creatures and also with ourselves. Because -as Augustine shows us so well in his Confessions- we are not at peace with ourselves until we give ourselves to the love of God in Christ Jesus", he defended.
"Are you also 'students' of the Word of God? Do you spend part of your time reading the Bible, the Gospels? If, as I have said, you are people on a journey, in search, do you also feel you are seeking God? Do you feel like disciples of Jesus, eager to listen to him, to ask him, to meditate on his words and his actions?, the Pope asked those present.
"This, it seems to me, is what it means to be pilgrims: not being satisfied with 'going on living,' but wanting to live," the Holy Father said lastly.