Pope Francis asks for prayers for peace in Iraq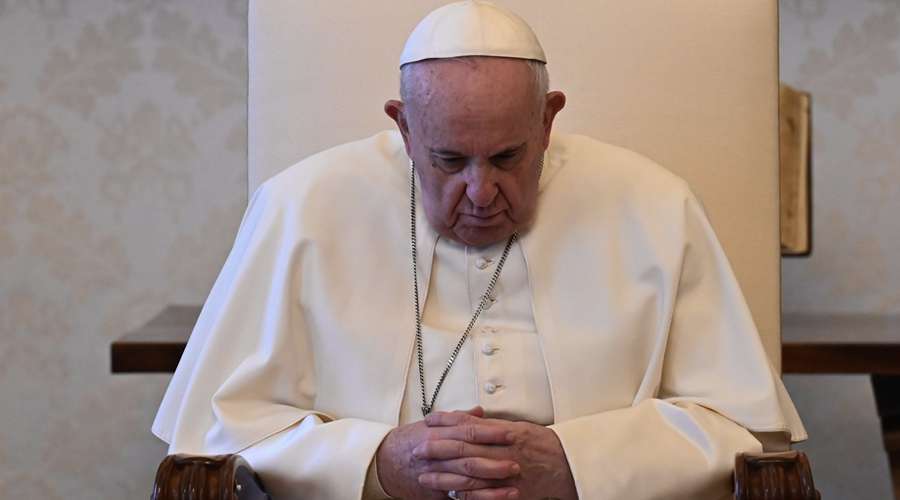 At the end of the General Audience on Wednesday, August 31, Pope Francis asked for prayers for peace in Iraq and assured that he is following the recent violent events in Baghdad with concern.
"I am following with concern the violent events that have occurred in Baghdad in recent days. Let us ask God in prayer to give peace to the Iraqi people," Pope Francis said.
In this line, the Holy Father recalled his apostolic visit to Iraq in March 2021 "last year I had the joy of visiting it, and I felt first-hand the great desire for normalcy and peaceful coexistence between the different religious communities that make it up".
"Dialogue and fraternity are the way to face the current difficulties and achieve this goal," warned the Pope before the thousands of faithful gathered in the Vatican to participate in the General Audience.
Iraq is experiencing a new situation of protests, including invasions of parliament, due to the lack of a president and a national government that parliamentarians have not yet elected.
According to the Vatican agency FIDES, with the fall of Saddam Hussein's regime, it was imposed that the head of state should be chosen from among the Kurdish politicians, while the president of Parliament from among the Sunnis, and the prime minister from among the Shiites.
According to international media reports, parliamentary elections were held on October 10, 2021, and the alliance of Shiite Muslim cleric and politician Muqtada Al Sadr won a majority with 73 of the 329 seats, but the number was not enough to start a government.
Subsequently, on January 9 this year, the parliament re-elected the Sunni Muslim Mohamed al-Halbusi as its president.
The lack of agreements and internal boycotts triggered a violent invasion of parliament in Baghdad on Wednesday, July 27, at the hands of hundreds of Al Sadr supporters.
The interim prime minister of the outgoing government, Mustafa al-Kadhimi, called on "all parties to calm down, reduce tensions and launch an initiative to reach a nationally based solution."
Similarly, the Secretary General of the United Nations Organization (UN), Antonio Guterres, highlighted the need for "an effective national government, through an inclusive and peaceful dialogue, that can promptly comply with the demands for reform" .
On Tuesday, August 2, Al Sadr asked his followers to leave parliament and continue with the protest outside, but this Wednesday he rejected the proposal for dialogue from various political leaders and continued with his plan to dissolve parliament, convene new elections and seek reforms.