Pope Francis asks for prayers for his upcoming pilgrimage of peace to this country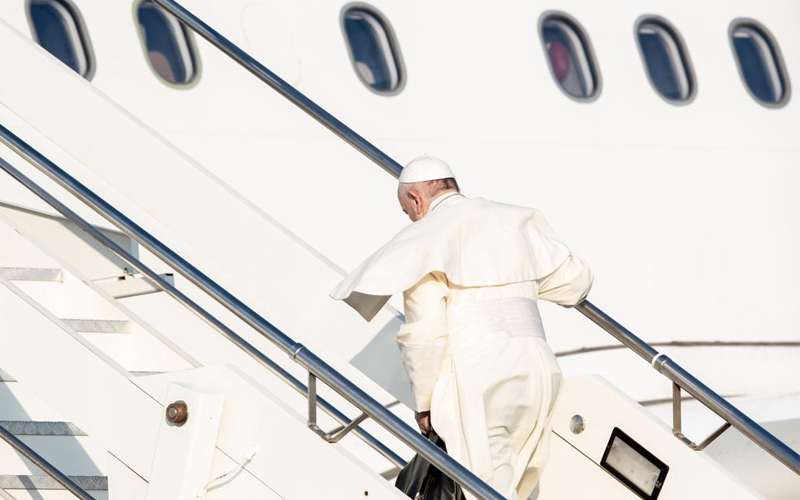 At the end of the Sunday Angelus prayer this September 11, Pope Francis asked to pray for his next international apostolic trip to Kazakhstan.
Pope Francis will visit this small country of the former Soviet Union from September 13 to 15.
"I ask everyone to accompany this pilgrimage of dialogue and peace with prayer", indicated the Holy Father.
The Pope explained that during his next three-day trip to Kazakhstan he will participate in a World Congress with leaders of other religions and affirmed that "it will be the occasion to meet numerous religious representatives and to dialogue as brothers, encouraged by the common desire for peace, peace that our world is thirsty for".
"I would like from now on to cordially greet the participants, as well as the authorities, the Christian communities and the entire population of that vast country," the Pope said.
Finally, the Holy Father thanked for "the preparations and the work done to prepare my visit."
For his part, the president of the Episcopal Conference of Kazakhstan and bishop of the diocese of the Most Holy Trinity in Almaty, Msgr. José Luis Mumbiela Sierra, said in a recent interview with ACI Prensa, that "people are very happy that come Pope Francis, we receive him with great joy".
The Prelate pointed out that "the Pope's visit is highly valued by all Christians because it means seeing proclaim the message of Christ in a majority Islamic land".
"In this world we live in, today in these wars and crisessowing that vision of peace and unity among all, would be excellent. That we Christians, Catholics, acquire that awareness of our mission precisely oriented in this direction", the Bishop indicated then.
Pope Francis will be the second Pontiff to visit Kazakhstan, following Saint John Paul II's historic trip in September 2001.
The apostolic trip of Saint John Paul II took place from September 22 to 25, 2001 and was the first time that a Pontiff visited a Central Asian country.
During his historic trip, Saint John Paul II asked that "all believers must unite their efforts so that God is never again hostage to the ambitions of men" because "hatred, fanaticism and terrorism profane the name of God and disfigure the true image of man.