Pope Francis approves regulations to renovate the Swiss Guard barracks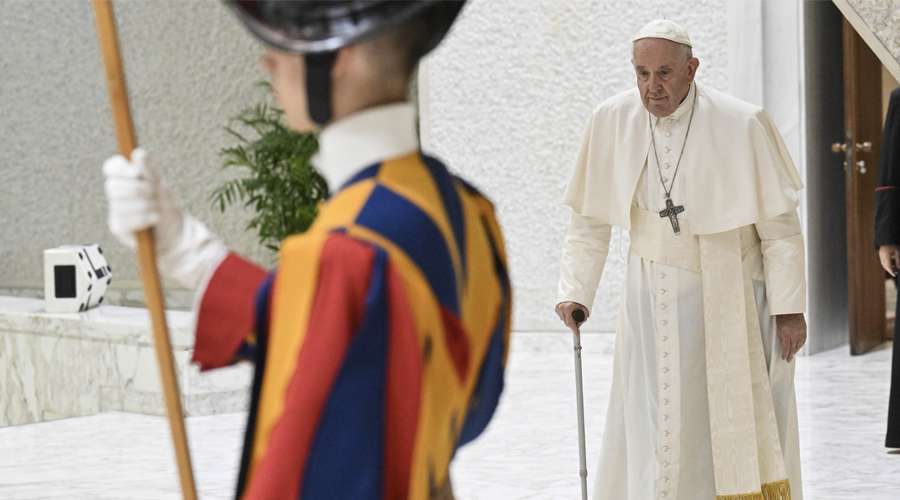 Pope Francis approved a regulation to regulate the renovation project of the Pontifical Swiss Guard barracks.
According to the official Vatican text "Rescriptum" dated September 2, the Pope approved the new regulation during the audience he held with the Vatican Secretary of State, Cardinal Pietro Parolin on August 22.
It is a Regulation signed by Cardinal Pietro Parolin to regulate the "Control Commission of the renovation project of the Pontifical Swiss Guard barracks" and for the same "Foundation" that coordinates the project phases of the works and the financing of the final project "in accordance with Vatican legislation and international obligations."
In this line, the Commission "is the decision-making body for all issues related to the project, including the definition of the schedule of works. He is solely responsible for relations with the Foundation".
This group will be chaired by the Vatican Secretary of State and will have as members, among others, the Secretary General of the Vatican Government and the Secretary of the Patrimony Administration of the Apostolic See (APSA).
The new regulation entered into force immediately.
Barracks Renovation
The barracks renovation project has been in the planning stages since 2016, does not yet have a start date, although some reports have cited 2023 as a possible date, and construction is expected to take several years of work.
According to the renovation foundation, the guard barracks have only undergone minor changes since their construction in the early 19th century, leading to high maintenance costs and the need for major repairs and upgrades.
The new barracks are also needed to accommodate growth, as the Swiss Guard expanded from 110 to 135 recruits several years ago.