Pope Francis Appoints Archbishop in Bolivia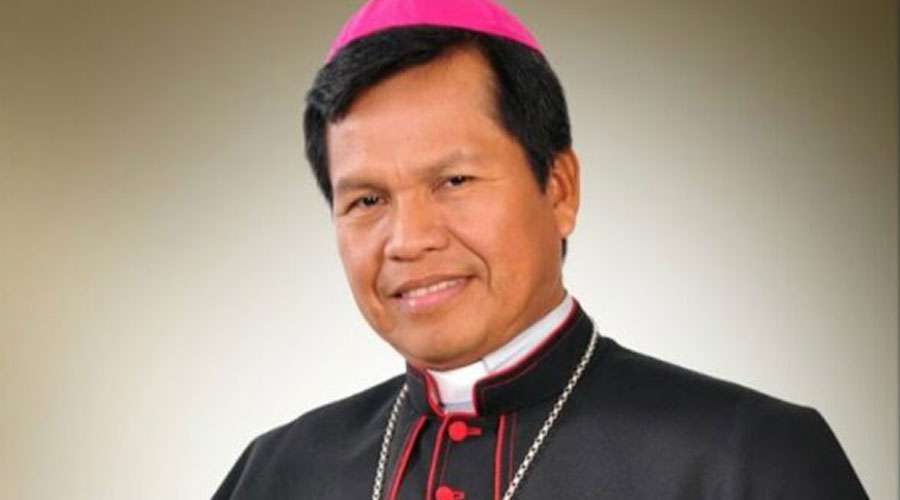 This April 22, Pope Francis appointed Mons. René Leigue Cesari as Archbishop of Santa Cruz (Bolivia).
Mons. Leigue, Auxiliary Bishop of that jurisdiction, will succeed the current Archbishop, Mons. Sergio Gualberti Calandrina, who will continue to govern as Apostolic Administrator until he takes office.
At a press conference, Msgr. Gualberti, 76 years old and pastor of the archdiocese since 2013, explained that he submitted his resignation because he reached the age limit to hold office, according to the Code of Canon Law; and that the Holy Father accepted it when making the appointment of his successor.
The Archbishop added that the news is received in moments of grace and joy for the Easter of the Risen One and had words of gratitude for the pastoral work and charisma of whom he feels as his "friend and brother".
"We know of your human and spiritual capacities and your simple and humble character," said Bishop Gualberti.
In turn, Bishop Leigue said that the appointment is a great challenge given the size of the archdiocese.
In that sense, he explained that his objective is to "continue working, continue improving and continue coordinating the work that has been done". "I count on the priests and the people of God", "we are going to continue walking with the whole community, civilians, with everyone", he expressed gratefully.
Bishop René Leigue Cesari was born in Nuevo Horizonte, Warnes province, Santa Cruz, on March 24, 1967.
He began his priestly training in 1989 at the Holy Spirit Seminary, in the Diocese of Coroico.
He was ordained a priest on August 27, 1999 for the Archdiocese of Santa Cruz.
He obtained a bachelor's degree in Philosophy from the Archdiocesan Major Seminary of San Lorenzo de Santa Cruz de la Sierra. He then received a bachelor's degree in Theology from the Superior Institute of Theological Studies.
Later he obtained a licentiate in Moral Theology at the Pontifical Alphonsian Academy, Rome.
In the Archdiocese of Santa Cruz he has served as parochial vicar and pastor.
Between 2006 and 2012 he was director of studies at the San Lorenzo Archdiocesan Major Seminary and today he is president of the Ecclesial Network of the Bolivian Amazon (REPAM Bolivia).
He was appointed Auxiliary Bishop of Santa Cruz by Pope Emeritus Benedict XVI on October 31, 2012.