Pope Francis appoints a new bishop in Peru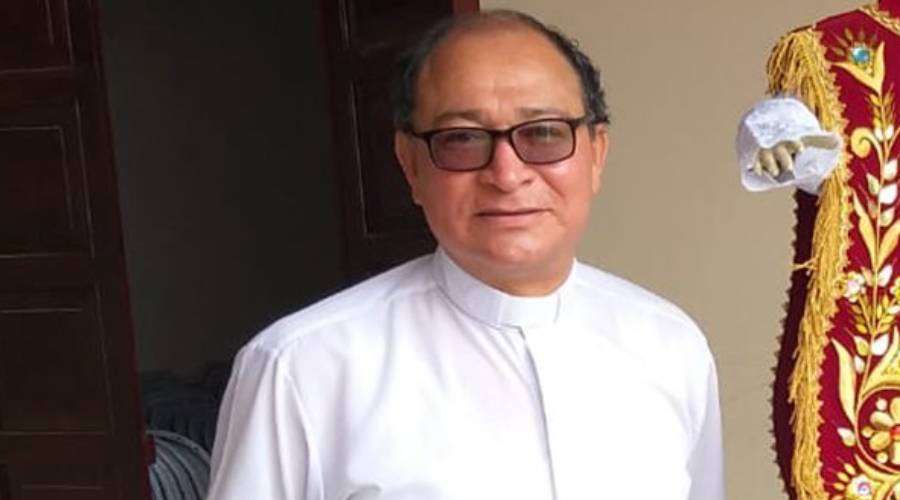 Pope Francis appointed the priest Humberto Tapia Díaz, from the Apostolic Vicariate of San Francisco Javier de Jaén, as the new Bishop of Chachapoyas (Peru).
He succeeds Bishop Emiliano Antonio Cisneros Martínez (77), whose resignation was accepted for having exceeded the age limit for retirement.
Speaking to Radio Marañón, the Bishop-elect of Chachapoyas gave thanks for having served in Jaén and said that it is "pleased that those of us who are part of this vicariate are being sent to continue announcing the Gospel. I ask you to continue in prayer."
It is possible that his date of episcopal consecration will be next April 23. "I hope it is Mons. Pedro Barreto (Archbishop of Huancayo) who can be at my consecration and I want you to participate as well", said the Prelate, referring to Mons. Alfredo Vizcarra, Bishop of the Vicariate of San Francisco Javier de Jaén.
Humberto Tapia Díaz was born on February 13, 1960 in Querocotillo, in the district of Cutervo, in the Prelature of Chota.
He studied Philosophy and Theology in Arequipa and Lima (1980-1989), obtaining a degree in Spiritual Theology and a Master's degree in Development and Humanitarian Aid at the University of Comillas in Madrid (2003-2005).
He was ordained a priest on April 2, 1990, being incardinated in the then Prelature of Sicuani, where he worked between 1990 and 1995.
In 1995 he was incardinated in the Apostolic Vicariate of San Francisco Javier de Jaén, in the Peruvian Amazon.
There he has served as pastor in the Pro-Cathedral Church and Vicar General (2000-2012). Since 2021 he is parochial vicar of the Parish of San Isidro Labrador.