Polish bishops ask to welcome refugees from Ukraine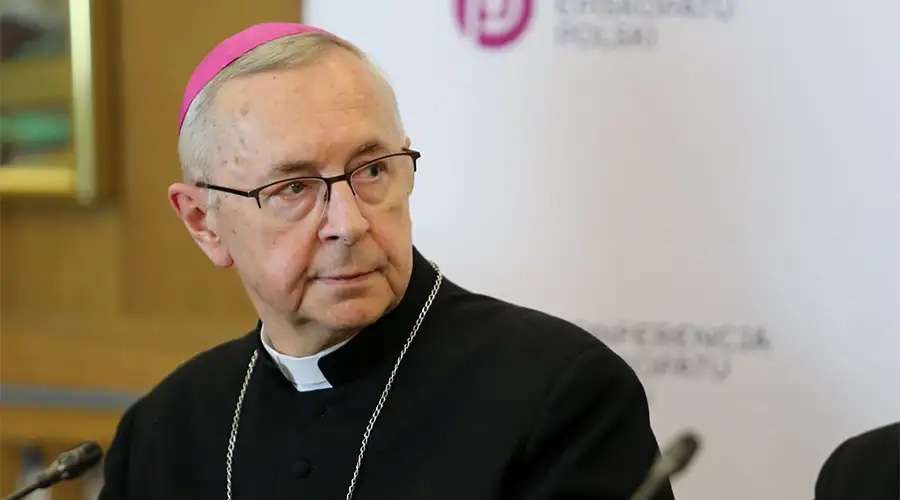 This Monday, February 21, the president of the Polish Episcopal Conference, Bishop Stanisław Gądecki, called on the Poles to show "open and hospitable hearts" to the refugees from Ukraine in case of new military attacks.
In the aforementioned message, Msgr. Stanisław Gądecki lamented the escalation of tensions between Russia and Ukraine, which has led to the bombing of a kindergarten in the southeastern Ukrainian region of Donbass.
"In this situation (…) I appeal to my compatriots to have an open heart and hospitable to refugees from Ukraine who want to find refuge from the war in Poland," he wrote.
In this sense, the Archbishop defended that "everyone has the right to live in peace and security. Everyone has the right to search for themselves and their loved ones the conditions that guarantee a safe life".
There have been several calls for peace made by the Polish bishops. On February 15, Msgr. Stanisław Gądecki called for prayer "to avoid the suffering and death of thousands of innocent human beings, especially the weakest and most defenseless, who will not have the strength or the opportunity to escape the outbreak of the war".
"Every war is a tragedy of humanity that breaks the lives of thousands of people, on both sides, and their families. Many of them, from both sides, are left mutilated, and many millions have internal wounds that are difficult to heal afterwards", lamented the Archbishop.
Conflict between Ukraine and Russia
Given the growing tension between Ukraine and Russia, the President of France, Emmanuel Macron, held a telephone conversation this Sunday, February 20, with the Russian President, Vladimir Putin, and invited him to hold a summit to avoid armed conflict with the President of United States, Joe Biden.
Vladimir Putin accepted the proposal as long as "the heads of state consider it appropriate", since "there is a clear understanding of the need to continue dialogue at ministerial level".
Likewise, this Monday, February 21, the foreign ministers of the European Union will discuss the conflict at a meeting attended by Dmytro Kuleba, a Ukrainian statesman, diplomat and communications specialist who has already asked for the EU to impose sanctions on Russia. and has pointed out that a meeting between Putin and Biden "is worth it."
Translated and adapted by Almudena Martínez-Bordiú. Originally Posted on CNA