Paula Echevarría and Miguel Torres celebrate Miki's first birthday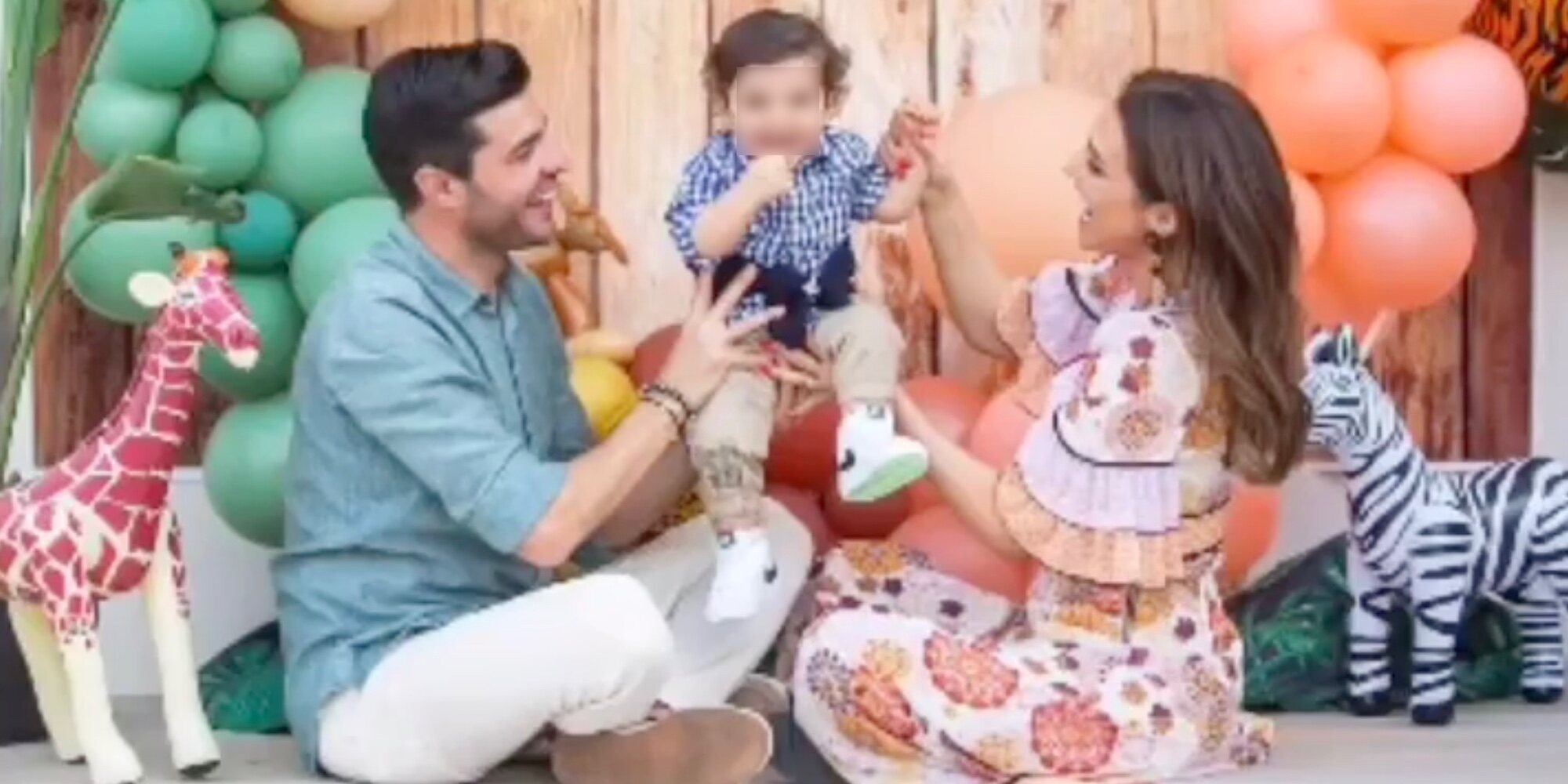 The life of Paula Echevarría and Miguel Torres experienced a 180 degree turn with the birth of their son Miki, as they themselves call him. The little boy was born on April 11, 2021 and came into the world to bring great joy to the whole family, including his sister Daniela, who received Miki with open arms and eager to enjoy with him like a good older sister. .
Paula Echevarría shared with her followers the moment of her son's birth, something very intimate but that made it clear how happy she was with Miki's arrival. Now, a year later, the influencer has wanted to remember the moment of childbirth by sharing a photograph moments before the birth of her son with her partner, Miguel Torres, very smiling.
Paula and Miguel with Daniela and Miki | Instagram
Along with the photograph, published on the night of April 10, Paula Echevarría wrote: "A year ago today, we only had a few hours left to meet you." But, if there has been something special today, it has been the great birthday celebration that has been organized for little Miki for the first year of his life. In the images you can see many colored balloons, animal decorations and a spectacular cake with his name and wild animals.
In family
Miki's loved ones, protagonist of the great party, did not miss the celebration. In the images you can see, above all, Daniela, who has not hesitated to pose with her little brother holding her in her arms or with her mother and Miguel Torres in the setting organized for the her birthday. It is clear that with Miki around everything is joy and the first year of life must be celebrated in style.
Paula Echevarría also wanted to share a nice video on her social networks reviewing these 12 months of little Miki's life, from his birth to the day he turned one year old. The little boy can be seen in different daily situations, with his father, his mother, his grandparents, his sister, friends of the couple… All this accompanied by the song 'Indigo', by Camilo, where he talks about the arrival of her daughter, so the theme perfectly accompanies those tender family images.