Part of the roof of the Cathedral in Venezuela collapses during a sacred concert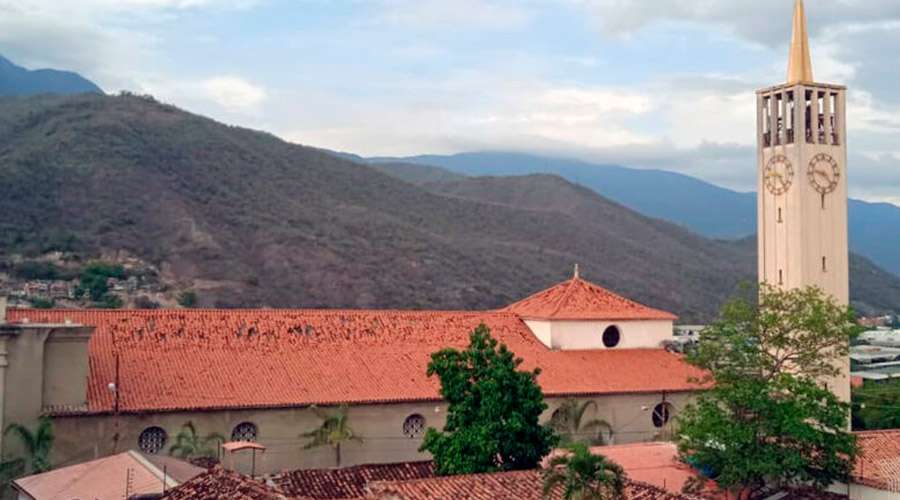 Part of the roof of the central nave of the Cathedral of Guarenas, in Venezuela, collapsed when a sacred music concert was being held on May 7.
"It is with deep sadness that I regret to report that (…) in full concert by the Guarenas Symphony Orchestra, part of the ceiling of the central nave of the Cathedral of Our Lady of Copacabana collapsed. Fortunately, there was no type of damage to third parties," reported the parish priest, Fr. José Antonio Barrera Ruíz, to the local media outlet El Guardian Católico.
Venezuelan journalist Ramón Antonio Pérez said that "the detached remains were about to cause an accident," however, "they fell on the table where the offerings are placed."
In photographs shared by Pérez to ACI Prensa, you can see the roof with displaced tiles, which allows rain to enter and the constant deterioration of its structure.
Pérez indicated that the roof needs "urgent repair" and that the Plaza Municipality and the Government of the Bolivarian State of Miranda "should take action on the matter because it is a historical heritage of the city where public worship is celebrated."
The first church in the Venezuelan city of Guarenas was built in 1621, but was later completely remodeled in 1950. Years later, in 1997, the temple was recognized by Pope Saint John Paul II as the Cathedral of the Diocese of Guarenas.
The Cathedral is dedicated to the Virgin Mary in her invocation of Our Lady of Copacabana, patron saint of Guarenas for more than 400 years.