Pablo Urdangarin's request after his conversation with the Infanta Cristina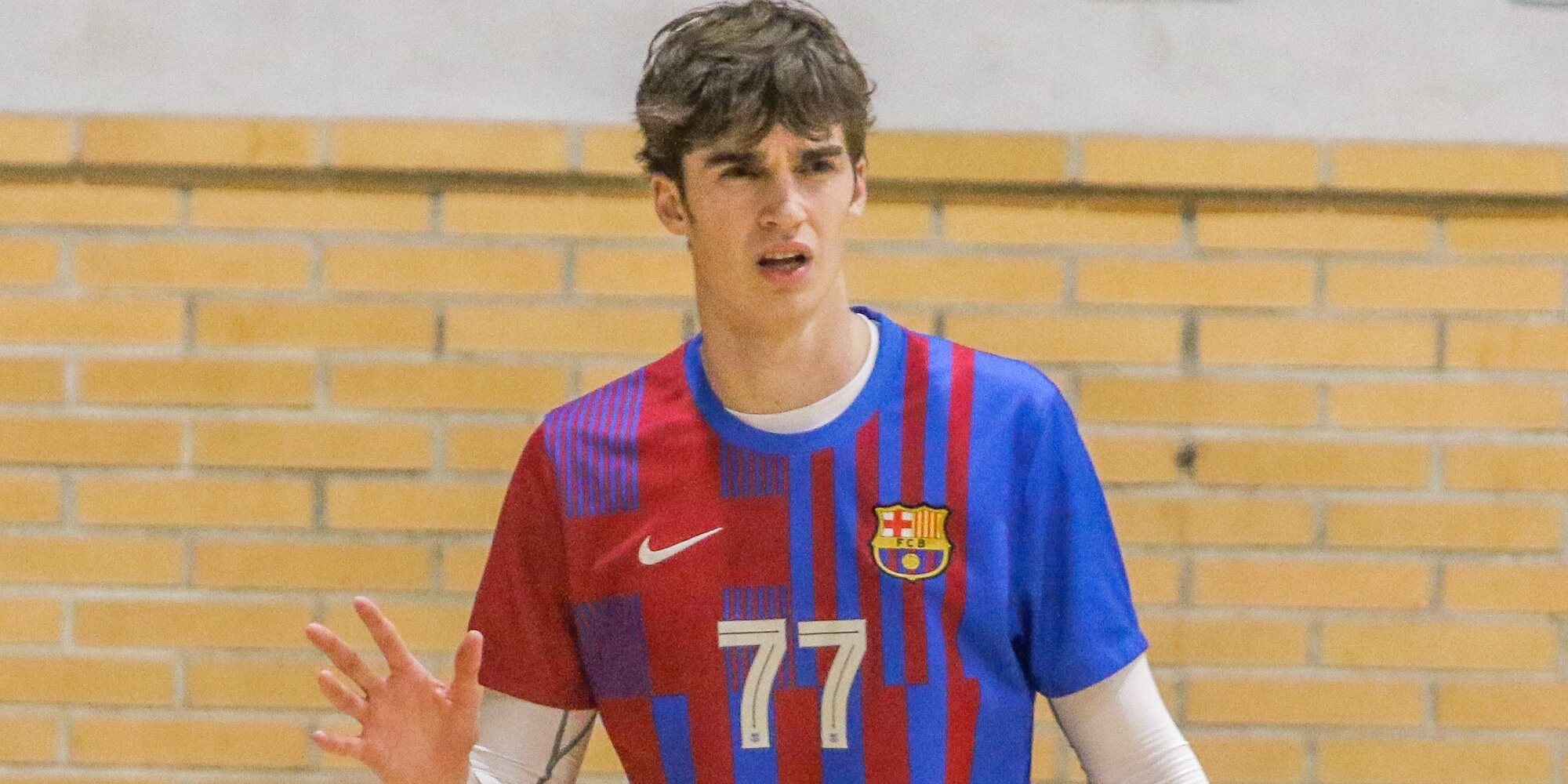 Pablo Urdangarin unwittingly became a kind of spokesperson for the Infanta Cristina and Iñaki Urdangarin. Living in Barcelona, ​​where he plays for Barça B in handball, he is an easy target for reporters looking for information about his family situation. The athlete, always attentive and friendly, began to offer statements perhaps thinking that if he spoke, they would leave him alone. It was not so.
Pablo Urdangarin after playing a handball match
In one of the questions, they wanted to know if it was true that he or one of his brothers had already met Ainhoa ​​Armentia, the woman with whom his father has a relationship. He said that he did not believe that anyone had met Ainhoa ​​Armentia. When asked if he wouldn't mind meeting her, he replied, "I don't know, if the occasion arises, yes."
These words, the fact that Pablo Urdangarin said that he would have no problem meeting Ainhoa ​​Armentia, was the trigger for great displeasure for the Infanta Cristina, and she made it known to her on her trip to Barcelona, ​​where mother and son met and they talked. As Pilar Eyre pointed out in Lecturas, upon hearing what the athlete had said, Cristina de Borbón "shed all the tears that she had endured in these weeks of continuous suffering." Already face to face, they had a serious conversation and "Pablo understood that there are certain limits that cannot be crossed."
is losing patience
After learning of the existence of this conversation, as well as that the Infanta Cristina does not intend to forgive Iñaki Urdangarin and is not going to return to him, something that should not matter much to the former handball player because he is still with Ainhoa ​​Armentia, the reporters returned for a Pablo Urdangarin who no longer has the same patience.
Pablo Urdangarin in a Barça B handball match in Malaga
"Is it true that they told you not to talk to the press anymore?" They asked him from Europa Press, to which Pablo Urdangarin replied no. That does not mean that he denies that conversation with the Infanta Cristina, that she could have told him to speak if she wants, but with certain limits. Of course, the handball player made a request: "I would like to leave the subject, really." It's about time you paid attention to it.