Outriders Worldslayer, when fun is everything | Review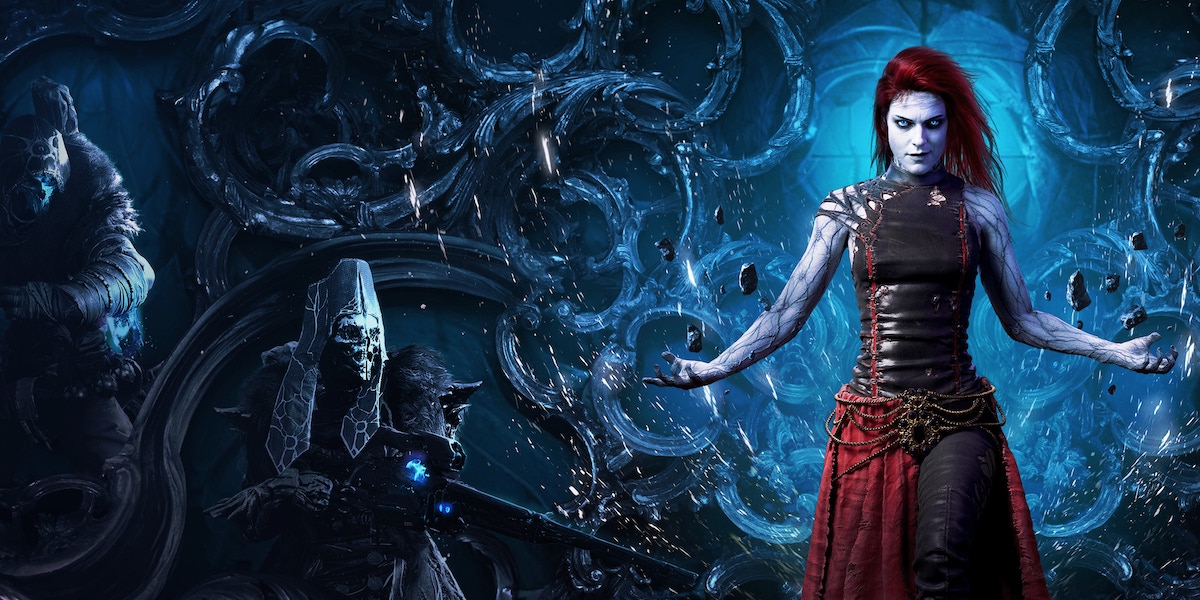 Published last year on PlayStation 4, PlayStation 5, Xbox And PC, Outrider was initially overlooked by the gamer community. Fortunately, once it landed on the market, the whole world noticed how much the title developed by People can fly was really funny. A game perhaps not innovative, but capable of entertaining in a big way, especially in the company of your friends.
Thanks also to its presence inside the Game pass from Microsoftthe title has slowly gained a fanbase that has slowly grown fond of the crazy game world and the frenetic shooting mechanics. We are among these initially skeptical users, but who then enjoyed the game and spent several tens of hours on it. It is with pleasure, therefore, that we have approached Outriders Worldslayerexpansion that not only adds a new piece to the story, but introduces new areas to visit.
But will these introductions be enough to be worth the price of the ticket?
AN UNEXPRESSED POTENTIAL
Kill the world continues exactly after the core title plot ends, introducing the new villan at the head of the rebels. The purpose of this expansion is precisely to defeat Ereshkigalbefore she kills them Outrider and to reduce Enoch to ashes. We were pleasantly entertained by this short adventure, even if we did not expect a total duration of only five hours.
Moreover, despite the narrow longevity, events follow one another all too quickly, without leaving the right space to savor each situation. Even EreshKigal herself would have the potential to be very interesting, but you often get the feeling that devs have had to step their foot on the narrative accelerator for some reason. The feeling of discomfort increases if you think that the DLC it costs around 40 euros, a figure that would have made us hope for some extra content. This is because the world of Outriders remains damn fascinating and all the new additions of lore that we have been able to taste in this expansion also prove it.
NEVER CHANGE A WINNING TEAM
Fortunately, the question changes when it comes to gameplay. Outriders has always been an addicting game, with strong mechanics TPS run-in and able to genuinely entertain with a continuous alternation of firefights. The exploration is reduced to a minimum, but the variety of the "arenas" is among the best we have ever seen within this videogame typology. Worldslayer, of course, is no exception.
Among the novelties of this expansion we find the tests of Tarya Gratara new endgame content that allows you to visit a new location to demonstrate your skills. Let's be clear: if you haven't loved the base game, you won't find anything in this DLC that can convince you otherwise. If, however, you find the Outriders shooting mechanics addictive, you may be particularly impressed by these tests. The Pax pointsa new character upgrade methodology that gave us one more reason to stay glued to the pad.
THE BEAUTY OF ENOCH
Just like the base title, Outriders Worldslayer features a successful character design and a series of truly aesthetically fascinating creatures. Sure, sometimes the animations are a bit woody, but nothing that compromises the final result. The glance is excellent and is supported by a general cleaning that we feel we can praise. The same can be said of the sound sector, which has a good soundtrack and a convincing dubbing in Italian. Nothing to scream for a miracle, but undoubtedly yet another point in favor of an all too neglected title.
Outriders Worldslayer is exactly what fans of the work produced by have been expecting Square Enix: a solid and fun title. It does not shine and fails to renew the game formula, but we wonder if it was really needed. The question is simple: did you love your previous trip to the alien planet? This expansion is for you, despite the slightly too high price. Conversely, if you haven't enjoyed going from cover to cover in the base title, this expansion won't change your mind. At the moment we just have to hope that People Can Fly can take the good things done so far to bring Outriders to new horizons with the next expansions. What is certain is that we will be ready to return to Enoch again and again.
VOTE7.5
Type of game
Outriders is a TPS full of action and atmospheres taken from the sci-fi genre.
How it was played
The title was played on Xbox Series X thanks to a code courtesy of the Italian Publisher.