Nursing Day 2022: 5 holy women we remember on this day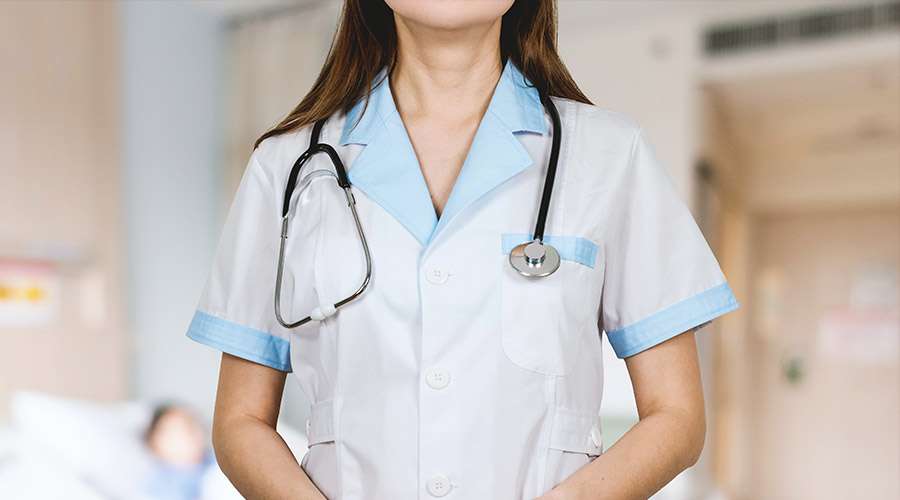 Today May 12, International Nursing Day 2022, we remember those holy women who, for the most part, are recognized for having contributed to this profession or dedicating themselves to the care of the poorest patients.
1. Saint Agueda of Catania
Santa Águeda de Catania is the patron saint of nurses. She was a young woman who consecrated her purity to God and died a martyr in the 3rd century during a persecution against Christians ordered by Emperor Decius.
According to tradition, Governor Quinciano ordered Águeda to have her breasts cut off and flogged, but on the night of that day the apostle Saint Peter appeared to her, healed her of her wounds and encouraged her to accept her cross. Seeing her healthy the next day, her captors murdered her by throwing her on burning coals.
Catholics ask for the intercession of Santa Águeda for women with complex births or breastfeeding problems, and in general, for those who feel pain in the chest. She is also considered the protector of women and the patron saint of nurses.
2. Saint Teresa of Calcutta
Mother Teresa, born in 1910 in Skopje, then belonging to Albania, is remembered for having founded the Missionaries of Charity, a Congregation that to this day cares for thousands of sick people in extreme poverty around the world.
The nun dedicated her life to touring the poor neighborhoods of India, where she visited families, washed the wounds of children and helped the forgotten, including lepers and the so-called "untouchables", the lowest Hindu caste.
He received the Nobel Peace Prize and died at the age of 87 in 1997 in Calcutta, India. She was canonized in 2016 by Pope Francis.
In 2019, Pope Francis recalled that Saint Teresa of Calcutta is "a model of charity that made visible God's love for the poor and the sick"
3. Saint Elisabeth of Hungary
This 13th century saint, daughter of the Hungarian King Andrew II the Hierosolimitan, was a young mother who took advantage of her position to help the sick in poverty.
Elisabeth, who lived for more than 15 years in the Wartburg Castle, had a hospital with 28 beds built at the foot of the hill where this building was erected. She visited the sick every day to attend to them personally. To pay for her charity work, she even had to sell her jewelry and dresses.
The noble woman married Prince Louis II, Landgrave of Thuringia, but when he died, she decided to take the habit of the third order of Saint Francis of Assisi. Elizabeth died in 1231, at the age of 24, after several years of living austerely and working as a seamstress.
4. Saint Catherine of Siena
Catalina, born in Siena (Italy) in 1934, was a Dominican tertiary mystic, declared a Doctor of the Church and co-patron of Europe.
Since she consecrated herself as a nun, she assumed a commitment to the poor and sick.
The book "La Leyenda mayor" by Blessed Raymond of Capuae narrates that Catherine helped a leprous woman named Cecca in the hospital. She not only gave him alms, but she offered him her care. Every morning and every afternoon, she visited the sick person personally, cooked and served her food.
5. Saint Louise de Marillac
This saint, born in France in 1591, was co-founder of the Daughters of Charity together with Saint Vincent de Paul.
At the beginning of her ministry, Luisa took charge of an abandoned hospital in the city of Angers, and in Paris she cared for those affected by an epidemic.
Luisa always insisted on washing the sick poor, something unusual at that time.
Before leaving, she left this message to her spiritual sisters: "I beg you to never stop washing the feet of the sick who come in, to wash their clothes and treat them with great sweetness and charity: your obligation is that they have medicines and food on time".
With the guidance of Luisa de Marillac the Sisters of Charity extended their service to other hospitals, orphanages, nursing homes, institutions for the mentally ill, etc.
Saint Louise de Marillac died on March 15, 1660. She was canonized in 1934 by Pope Pius XI. In 1960, Pope Saint John XXIII named her the patron saint of social workers.