Wen Never Have I Ever Season 1 appeared on Netflix last year; it became an instant favourite of many. One of the most-watched shows on Netflix in 2020, and Season 2 only premiered on the 15th this month with pretty big shoes to fill. However, with a story that didn't at all feel complete, there's a massive chance for Season 3 to appear soon.
Let's Recap
The show features Maitreyi Ramakrishnan in the role of Devi Vishwakumar, a 15-year-old Indian-American girl from L.A. As the story flows, we witness Devi as she deals with grief, societal norms, and struggles to maintain a healthy relationship with her friends, family, and romantic interest. The portrayal of school life and the struggles that Indian-Americans face to face their Indian identity makes viewers smile and cry in a flurry of emotions.
Expected Cast and Release Date
With a year between the two seasons, we can expect Season 3 to arrive in mid-2022.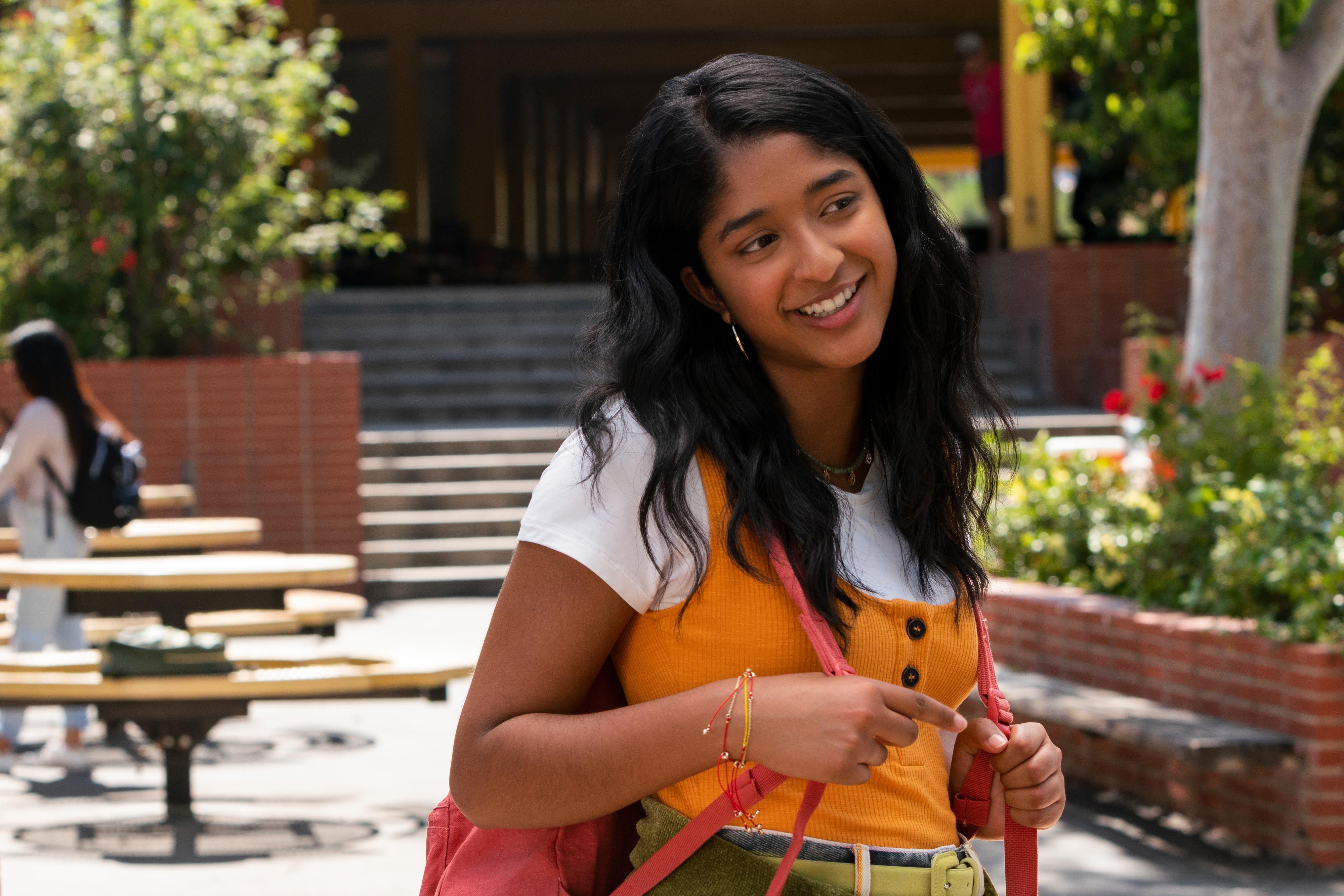 Luckily, viewers didn't have to bid farewell to any central character in Season 2. Thus it can be assumed that they'll return for Season 3. Maitreyi Ramakrishnan (Devi), Jaren Lewison (Ben), Lee Rodriguez (Fabiola), Darren Barnet (Paxton), Poorna Jagannathan (Nalini), Richa Moorjani (Kamala), etc. will return. Of course, it won't be the same without John McEnroe's narration so that he can be expected back as well.
Expected Fan Plot Line
Season 2 finale gave us the happy Hollywood ending with Devi and Paxton reuniting. However, right when things looked like they were falling in place, Eleanor said to Ben that Devi had been infatuated with him over the last couple of weeks (and Ben certainly has feelings for Devi, it was too obvious). With the Devi-Paxton patch-up, it doesn't look like Ben has a chance anymore, but it'll be fun to watch him try.
Synopsis
An excellent feel-good comedy-drama with a great storyline is to die for. That's what Never Have I Ever promises and delivers, adored by Indians and Americans alike. It'll certainly be interesting to watch the story of Devi and friends unfold as adult life knocks at the doors.