7 Netflix TV Shows Similar to F.R.I.E.N.D.S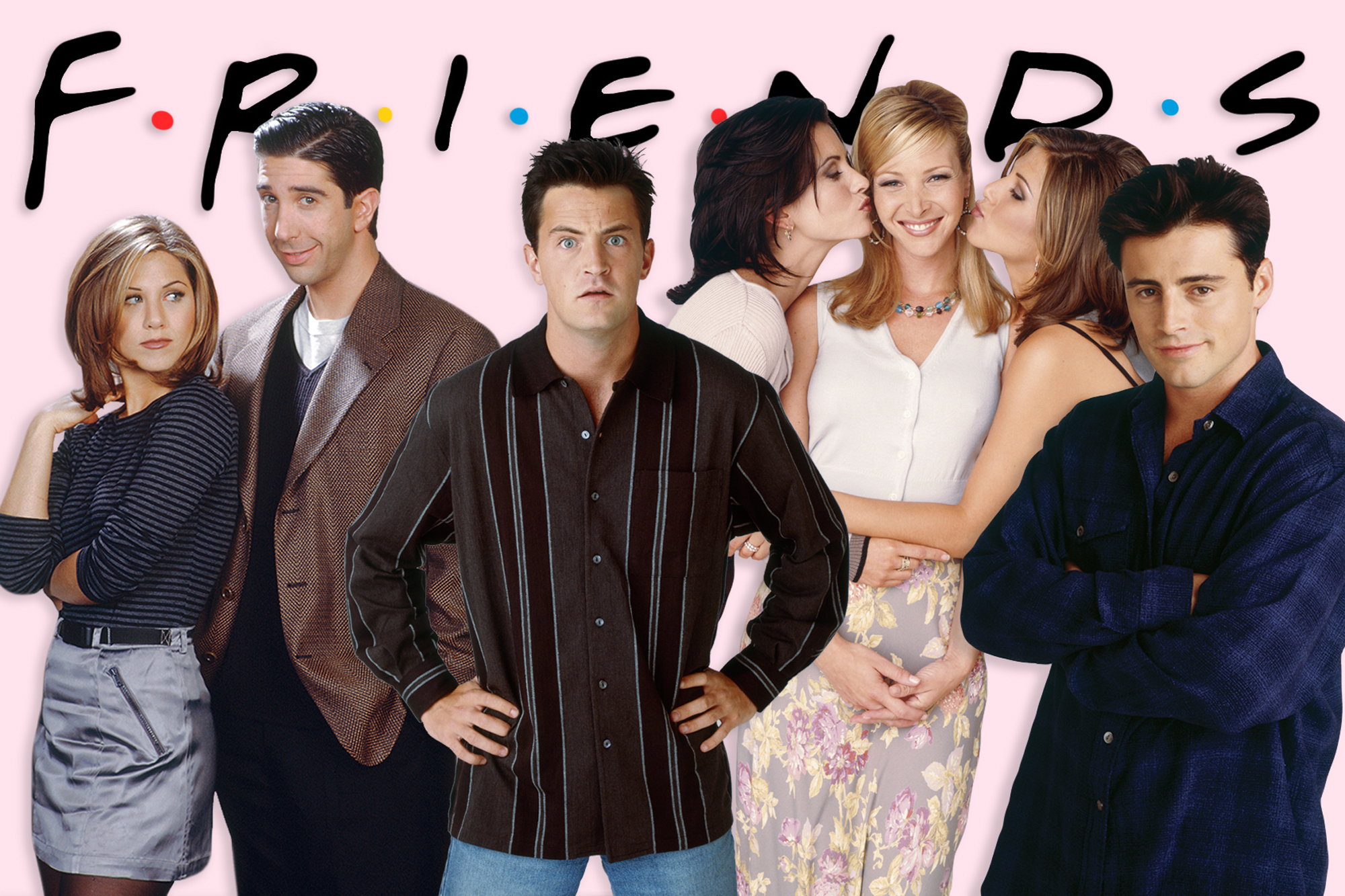 Introduction
'F.R.I.E.N.D.S' is undoubtedly one of the most quotable shows with one of the most desired friend groups of all time. Furthermore, even though it ended nearly 16 years ago, the audience still can't seem to get enough. This show was successful in giving us unrealistic expectations about what life should be like in our twenties. However, the show broke our hearts when it became clear that a Friends reboot will never happen. Luckily, there are tonnes of shows available to binge on Netflix that might help us fill the void. So, here is a list of similar shows to watch instead of streaming Friends again for the millionth time.
New Girl
Source: Netflix
'Just like the Friends group, the New Girl gang is made up of a dysfunctional group of 'roomies'. They all are bonded by family disputes, career disappointments, and relationship troubles. If you've ever thought about what it would be like if one of your roommates turned into your soulmate, then this series is definitely for you.
Friends From College
Source: Netflix
This friend group is a few years older than the Friends group. The series follows the story of former Harvard classmates who are struggling to get their acts together in their 40s. Furthermore, the cast Key & Peele's Keegan-Michael Key and How I Met Your Mother's, Cobie Smulders. It's literally impossible not to get caught in Friends From College's nostalgic and romantic entanglements.
Crashing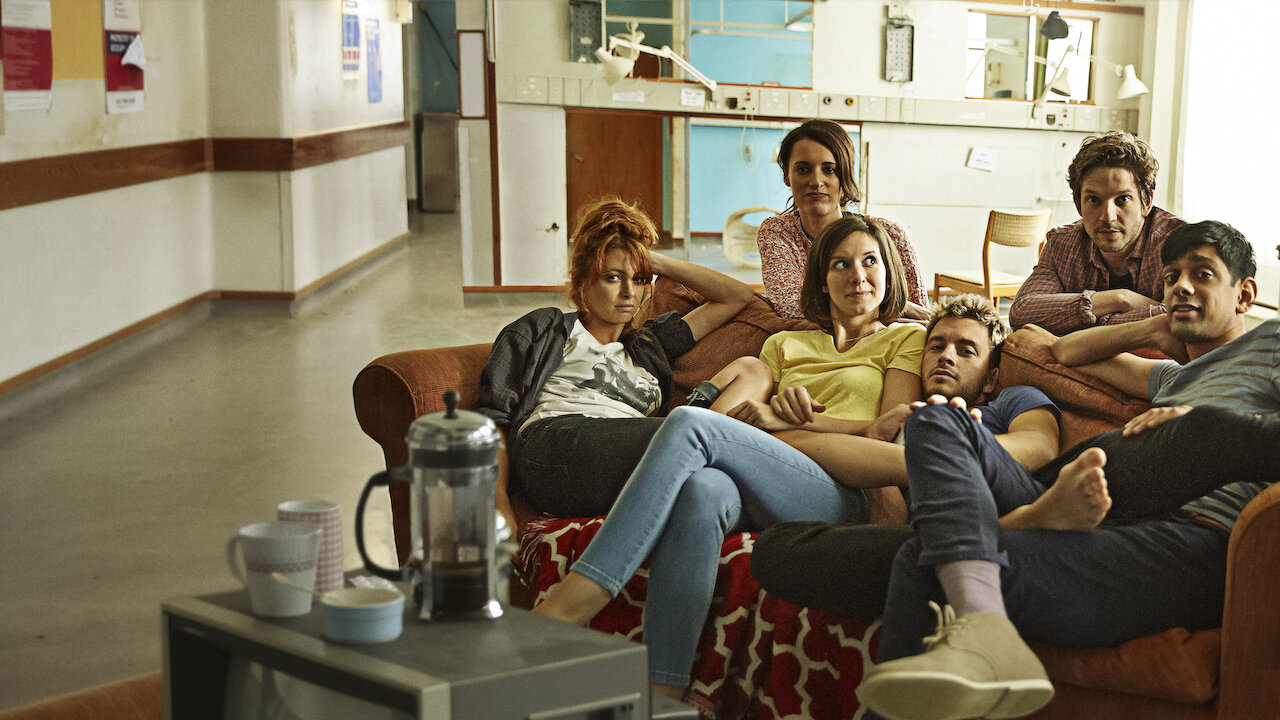 Source: Netflix
Just like Friends, this British rom-com revolves around a group of 20-something friends who are all living together. However, in this case, they have a slightly less gaudy abode than Rachel and Monica's rented Manhattan apartment. Crashing is set in an abandoned hospital, where the cast acts as property guardians to keep a tight watch over the building. They do so in exchange for cheap rent and a rather strict set of rules. The series is full of romances and many wacky situations.
Episodes
Source: Netflix
If you can't seem to get enough of Joey Tribbiani, then you'll just love Episodes. In this show, Matt LeBlanc plays the role of a satirical version of himself which might feel very familiar to the Friends fans. Produced by David Crane (the co-creator of Friends), this show follows the story of a British husband-and-wife comedy writing duo who migrate to Hollywood. They endeavour to make a successful British TV series, only to find themselves constantly irked by their new star, Matt LeBlanc. You'll really start to marvel where Joey ends and the role of Matt begins, and the result is super hilarious.
Great News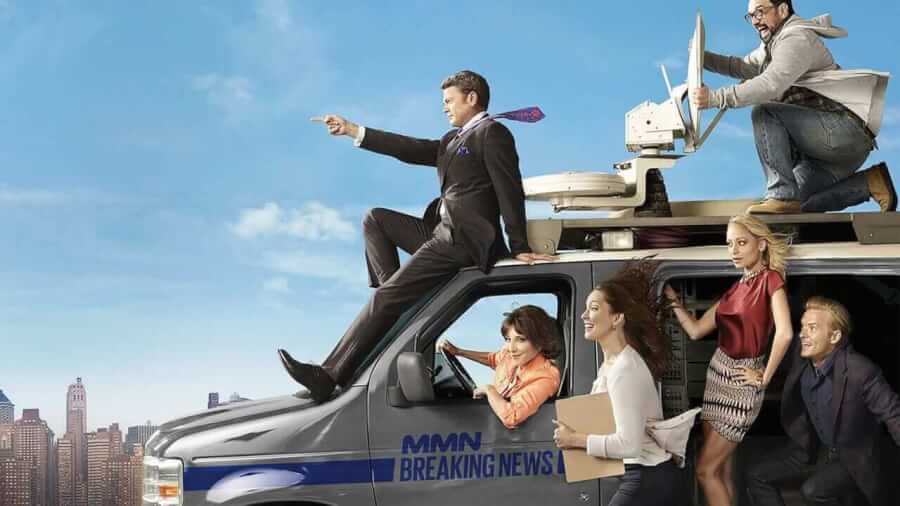 Source: Netflix
This comedic gem starring Tina Fey did not get the fair amount of popularity it so rightfully deserved. Briga Heelan stars as a local news host whose job is intricated by the fact that her mother (Andrea Martin) gets an internship at their news station. Starring over-the-top characters, Great News is indeed a closer match to 30 Rock, however, it's still worth checking out as a Friends alternative. Unceremoniously annulled by NBC, both seasons are currently available on Netflix.
Cheers
Source: Netflix
Just like the Friends had their hangout spot, Central Perk, this sitcom classic follows around a cozy bar located in Boston. The bar is run by a former pitcher for the Boston Red Sox. This is where the friends gather together to feel more like family. The show stars Ted Danson from The Good Place, Cheers, and also features several madcap characters.
Lovesick
Source: Netflix
Though this show follows the theme of chlamydia diagnosis (yes, you read that right), it is actually an astonishingly tender exploration of the failures of three best friends over the years and their romantic trials. Furthermore, each episode also fills in more details about Lothario Dylan's many romantic adventures. It also shows how this trio of friends, in due course, came together. Think about How I Met Your Mother, but rather than leading up to Ted's mystery woman, the show leads up to every woman Dylan potentially romanced with. Sounds fun, right?
Conclusion
15 years after the show finally culminated, Friends still remains one of the most popular TV shows in the world. Millions of people still find time to tune in to see the reruns of the show every day. However, the need of filling that void by watching the reruns should be fulfilled by the list of Friends alternates mentioned above. Do let us know how you feel about the recommendations!