"More civilians than soldiers are dying", denounces the Archbishop of Ukraine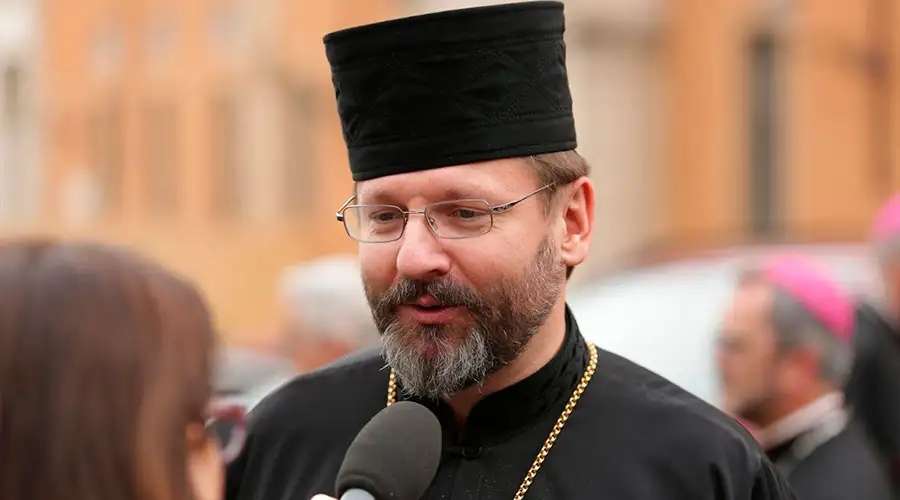 The Major Archbishop of the Ukrainian Greek Catholic Church, His Beatitude Sviatoslav Shevchuk, warned that in the midst of the war between Russia and Ukraine, currently "more civilians are dying than soldiers."
Although he lamented the situation of Ukrainian citizens, the archbishop also delivered a message of hope: Ukraine is still standing, Ukraine is still fighting!
For more than 16 days now, Ukrainians have suffered the horrors of war. Since last February 24, by order of Vladimir Putin, Russian soldiers have invaded their lands, taking thousands of innocent lives.
From the center of the conflict, the Major Archbishop of the Ukrainian Greek Catholic Church transmitted a message of denunciation and hope for the entire Ukrainian people.
The archbishop lamented that it has become a war that mainly attacks citizens.
"According to official figures, these days many more civilians died than soldiersincluding women and children. We mourn the children of Ukraine, innocent victims of this war," he said.
A few words that recall those said by the Holy Father at the Angelus on February 27, where he warned that whoever decides to defend war "relies on the diabolical and perverse logic of weapons, which is the furthest from the will of God and distances himself from the people who want peace, and who are the first victims, who pay in their own skin for the follies of war".
Ukraine still stands!
Despite the dramatic situation that is being experienced in the Ukrainian country, Archbishop Sviatoslav Shevchuk also wanted to convey a message of hope and assured that "Ukraine is still standing, Ukraine is still fighting, Ukraine continues to heal the war wounds of its children, He continues to save and protect his children who suffer."
"Ukraine is astonishing the whole world with its strength and that is what gives us the chance to believe in victory. The vast majority of Ukrainians believe that Ukraine will emerge victorious. And this faith, faith in God, and faith in the power of truth and good is what helps us to move forward, "he defended.
He also explained the importance of praying for the Ukrainian soldiers who are defending the country and that many times they are the ones who tell him: "pray for us".
"Everyone has their own front"
The archbishop also asked to welcome all those who have been forced to leave their land to save their lives and pray for people "who are trapped in completely besieged cities."
"Today I appeal to all residents of Ukraine, to all citizens of Ukraine. Wherever you are: Strengthen your nation! Our army is at war, but we citizens of Ukraine must strengthen our state structures as best we can, "said His Beatitude Sviatoslav Shevchuk.
"Teachers: start teaching. Farmers: you must prepare for planting. All citizens: do what you have to do in your work of civil and military administration. Ukraine must work and live to resist this war!"added
He then defended that in this war "each one has their own front. Everyone has their place in the fight. And we must together, as one people, care for the dignity of human life and the common good of our nation by strengthening state institutions."
Finally, the Archbishop expressed his concern about a possible nuclear attack like the one that occurred in Chernobyl and thanked "all those who are doing everything possible to stop the war at the international and interreligious levels."