Netflix's Money Heist Season 5 Latest Updates, Unfolded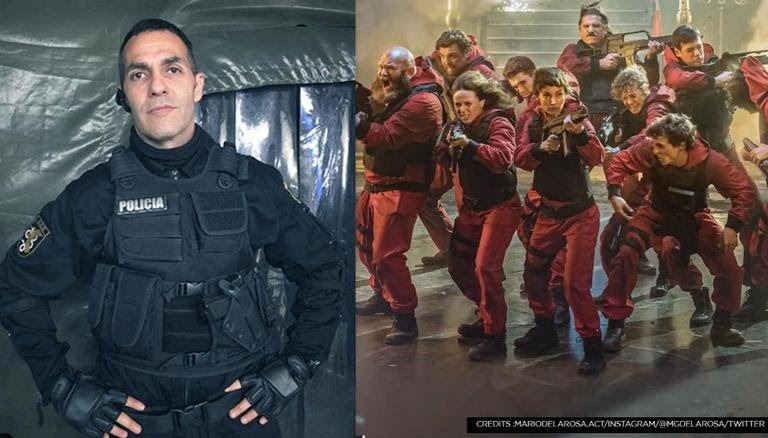 The release date for the very famous Netflix Spanish Heist crime drama's fifth season has been revealed. The date was revealed by none other than one of the cast members himself by Mario de la Rosa. Mario played the role of Suárez and he gave the Money Heist fans the information about the release of the fifth season through his Instagram handle.
Fifth Season is Coming?
Money Heist, the Spanish crime drama series faced huge success and has received a tremendous amount of love from fans. After the release of four successful seasons, now fans are eagerly waiting for the fifth season to arrive. Mario de la Rosa, one of the cast members of the series revealed the release date through his Instagram handle and has left fans in a state of excitement. Mario plays the role of Suárez recently shared his look from the upcoming season on his Instagram profile.
In the picture, Mario is seen wearing a police uniform, whereas in the caption of the picture he added a stopwatch symbol and began the countdown. He further gratified the fans by finally disclosing the date of the fifth season, which is coming exactly in 2 months. Fans were amazed to see his post which revealed the date of their favorite series.
The Cast of the Show
Alex Pina created the Money Heist series and included a variety of talented actors who helped in increasing the popularity of the show. The members of the Money Heist cast includes Silene Oliveira (Tokyo) played by Úrsula Corberó, Raquel Murillo (Lisbon) played by Itziar Ituño, Sergio Marquina (The Professor) played by Álvaro Morte, Agustín Ramos (Moscow) played by Paco Tous, Daniel Ramos (Denver) played by Jaime Lorente, Mónica Gaztambide (Stockholm) played by Esther Acebo, Mirko Dragic (Helsinki) played by Darko Peri', and many others. All these cast members portrayed their specific role with perfection and fans are eager to watch them act again.