Milan's colleague, the son of Piqué and Shakira, with Ibai Llanos in his first appearance on Twitch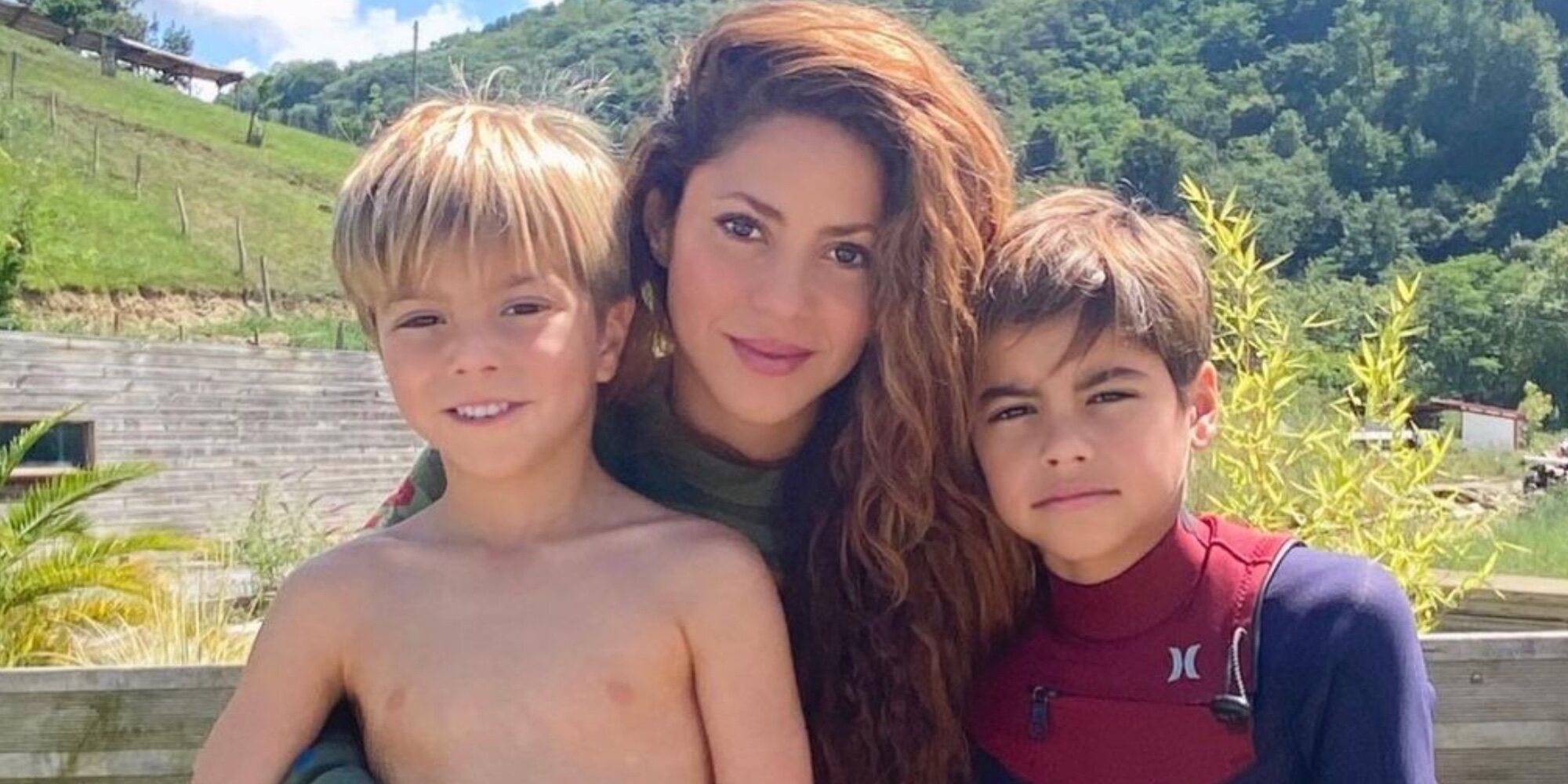 The friendship between Ibai Llanos and Gerard Piqué is something that is known and on more than one occasion they have chatted together on Twitch, the platform for streamers. But what no one expected was that nothing more and nothing less, Milan Piqué, the footballer's eldest son, and Shakira would appear in the Llanos space. He has done it to talk about video games and also about his father, showing his incredible self-confidence and without showing an iota of shame.
Ibai and barbe's conversation with Milan? I love it hahahaha he plays FIFA with Barça and it's hot he's older but he wants me to keep playing pic.twitter.com/H9TzSLadZJ

? ??????? (@alaialo_) March 21, 2022
Piqué and Ibai Llanos have businesses together, they get along well, but that does not mean that the streamers do not joke about the footballer's age, who is getting closer to retiring from professional football. One of the highlights of the child's intervention was when they asked him about his father and whether he should continue playing.
Milan accompanied Ibai Llanos and his team while they commented on the quarterfinals of the League of Legends tournament, in which the team of Piqué and Ibai Llanos (the Finetwork KOI against the Bisons) faced each other.
The only thing that made me happy today. pic.twitter.com/iyKIm8X2ID

? Ibai (@IbaiLlanos) March 21, 2022
Among other things, they have asked him about his free time, saying that he plays FIFA. "FIFA with Barça, right?" They tell him, and he adds yes. "Do you play with Barça for sure? Piqué as a starter?" Ibai Llanos asked him. "Sure," he answered. "Be honest, do you think he can improve on something, a little speed?" They keep asking him. "He's good. He makes the good passes, he passes it to the player who is always open and… Well, I don't know what he can improve on," Milan said. "But he's a little older now, isn't he?" Barbe told him, to which he replied making those present burst into laughter: "Yes, but let him still play."
Self-confidence before the microphone
On the other hand, Milan Piqué, along with Ibai Llanos, Barbe, KNekro and Revenant, put on some headphones and sat in a chair to comment on the competition representing his father: "Well, if we lose, nothing happens. But are we eliminated? if we lose?" asked the boy. "Yes", answered Ibai Llanos and his companions. "Well, then it does happen," he said, with all the grace in the world.