Mila Ximénez's letter to 'Save me' on its 13th anniversary: ​​'I miss life, I miss you'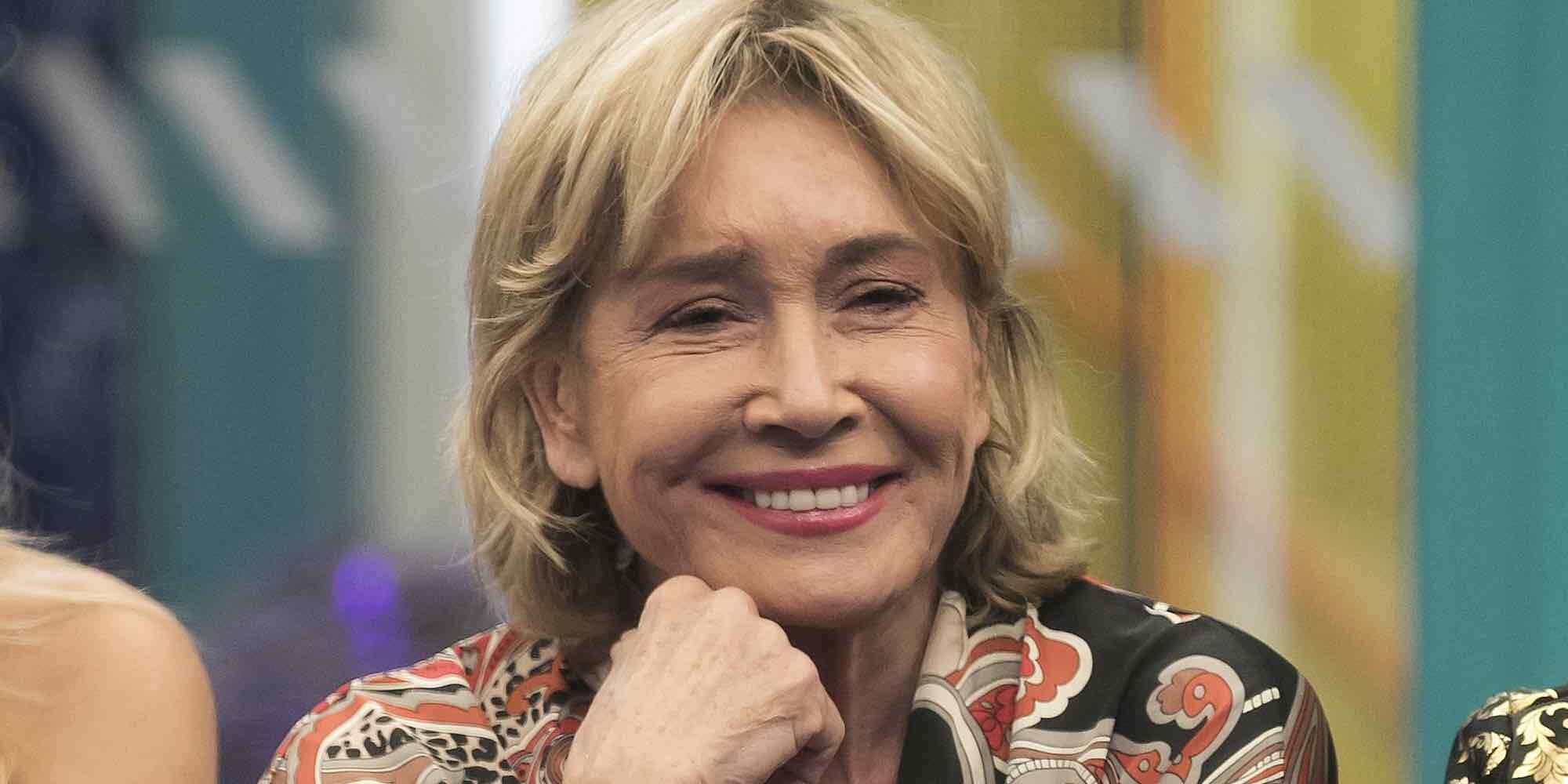 On April 27, 'Sálvame' celebrated 13 years on the air, more than a decade brightening up -and not so much- the afternoons of the Telecinco audience. On the occasion of such a special date and a very significant number, from the program they placed a 'time machine' on set that would bring characters that over the years were part of the story of 'Save me'. And if Pipi Estrada and Aramis Fuster did it on Wednesday, Mila Ximénez did it on Thursday – symbolically.
The collaborator died on April 23, 2021 due to lung cancer. A devastating news that ravaged the program with sadness, leaving the set orphaned of her characteristic humor and, above all, bad humor that had given such good moments over more than 2 decades. For this reason, the collaborator -whose name now baptizes the set where she is recorded- has also been in a very special way on this anniversary of what she was her second home.
She did it through a letter (written by her) and that Terelu Campos read without being able to contain her emotion.
Mila Ximénez's letter to 'Save me'
"Hello.
I have always been very aware of how lucky I have been to have colleagues like you in my life, because you are not only that, you are friends… I would even call you family.
This letter comes from the past. I have withdrawn for a moment next to the direction of the program to write calmly while you continue arguing on set for I don't know very well what. When I finish this note, I will put it in an envelope and you will receive it when, unfortunately, I am no longer here.
I know that my time is running out, but I have decided to give myself another life. One without fear and where only hope and laughter have space. I hope it lasts a long time. Every day, when I wake up, I am aware that it may be the last… That is why my first memory is always for Alba, my daughter, whom I thank for having been in my life and for having given me so much love. , even more than I deserve as a mother. I've always tried to do my best with her. But I know that I have failed and have made serious mistakes. And that still hurts. I still carry it in my heart. I hope Alba has managed to forgive me. Forgive me, my life. Because I'm going to be unable to forgive myself.
Meanwhile, I dream of playing with my grandchildren and walking for hours in our parks. Back to enjoying my son-in-law's barbecues in the garden. Stay at La Muralla after a day of work. Anyway… I miss life. I miss you.
pic.twitter.com/AKBm6LmyMA

? GOSSIP BOY (@JuanjoCotilla) April 28, 2022
Jorge, your advice has always been of vital importance to me. You know that I consulted you on everything, even the touch-ups I did. You always remind me that tiredness is normal at the end of life processes, and that pain and memories visit you more often in your dark rooms of fragility. How lucky to have you with me in these moments of darkness. Thanks for everything.
Kiko, you and I have laughed and suffered a lot together. We have enjoyed the hundreds of messages from the viewers who sent us thanking us for the company and for making their lives more bearable. I appreciate that you have been generous with me, that you have taught me so much and that I have been able to count until the end.
María, you have also been a great friend and accomplice. By the way, up here I met a person who asked me about you. He is a very serious man, but he seems to have a big heart. He has asked me to tell you that he is very proud of you. That he regrets not having spent more time to say goodbye, but that every day with you. And at Christmas, he always stands by the tree to protect the star. He says that he knows what you mean.
This letter is ending and I will already be watching you from heaven with a smile and thinking: 'How happy I have been on 'Sálvame' and how lucky I am to have worked on a program that has made the lives of many people more and better' ".
The reaction of colleagues
Some nice words that made everyone present on the set end up in tears when remembering his partner, someone irreplaceable in the program since his departure. "She also needs to know that it hurts us, that we need her and that we are learning to live without her," said Terelu Campos, unable to stop crying after putting these words by Mila Ximénez: "When I close my eyes and remember her, I see her smile. It's her hallmark. I've talked about it with Jorge and also with Alba. It's thinking about her, it hurts me, but her image is that smile".
Who has also been somewhat sad was Kiko Hernández, who now chose to show a smile, something that his partner and friend always advised him: "I have learned what she told me 'laugh, fuck them'. I love Mila enjoy from the good times that it has made me go through and that when they call me Mila I don't feel sad. I want to thank whoever came up with the idea of ​​Mila being here on the anniversary of 'Sálvame' because it was everything at the end of her life. I am very grateful that today Mila is part of the story of 'Sálvame'. Thank you."
Kiko Hernández, excited to hear Mila Ximénez's letter | Photo: Telecinco.es
"I have her phone, her messages, her fights, her reconciliations. It fills me with joy that people I don't know keep reminding me of Mila. She will always be with us, in good and bad times. The last time with Mila I learned many things from her The value and above all the tenderness. I look up and hope someday to meet her, "recalled Chelo García Cortés.
María Patiño, without a doubt the most excited, only managed to ask one question: "Do you think she will be proud of us?" "She will be surprised because Mila was a little insecure deep down and if she knew that the void she has left no one can fill. Her hole has not been filled by anyone and she has to be super happy," said Gema López.