Mike Youngquist Seen with New Woman After Getting Divorced From Natalie Mordovtseva!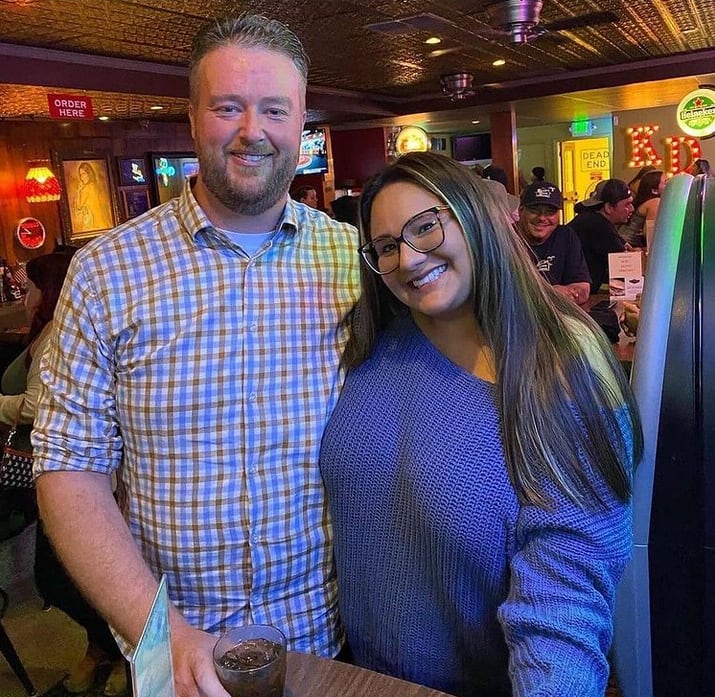 If you are a fan of the reality show, 90 Day Fiance, then you must be wondering who is the new woman was spotted with Mike Youngquist. Let's find about it in the article.
Mike Youngquist Moves on With New Rumoured Girlfriend?
Every fan of the reality show, 90 Day Fiance, is aware of the latest divorce that took place between Mike Youngquist and now his ex-wife, Natalie Mordovtseva. Although both of them moved on from their past marriage, Mike is now making headlines after he was seen with a new mystery girl.
The claims are being made after a photo of Mike has gone viral on the Internet where he is seen with a young woman, who is rumored to be his girlfriend. As the image started to make headlines, especially among the reality show's fans, they are commenting on the image both in and out of meme format.
Is she Really his Girlfriend?
In the image, Mike is seen beaming with a huge smile on his face while standing next to a lovely lady who is also grinning at the camera. Mike is seen wearing a blue and white check shirt whereas, the lady standing beside him is wearing a dark blue colored top. Although there is no such confirmation that the woman who is standing beside him is his girlfriend or not, as nothing has been or confirmed said by Mike.
There are many times when the reality show's stars are approached by their fans for a picture, thus, the woman may be his fan. However, it seems that Mike is moving on for real now. A few weeks ago, Mike was seen at the airport with his mother.
The picture also showed an unidentified woman with blonde hair, who is not similar to the woman in the picture that is trending right now. The speculation of him moving on will continue still he does not approve or confirm any rumors circulating about him.