Miguel Bosé is aware of the cancer suffered by Nacho Palau, his ex-partner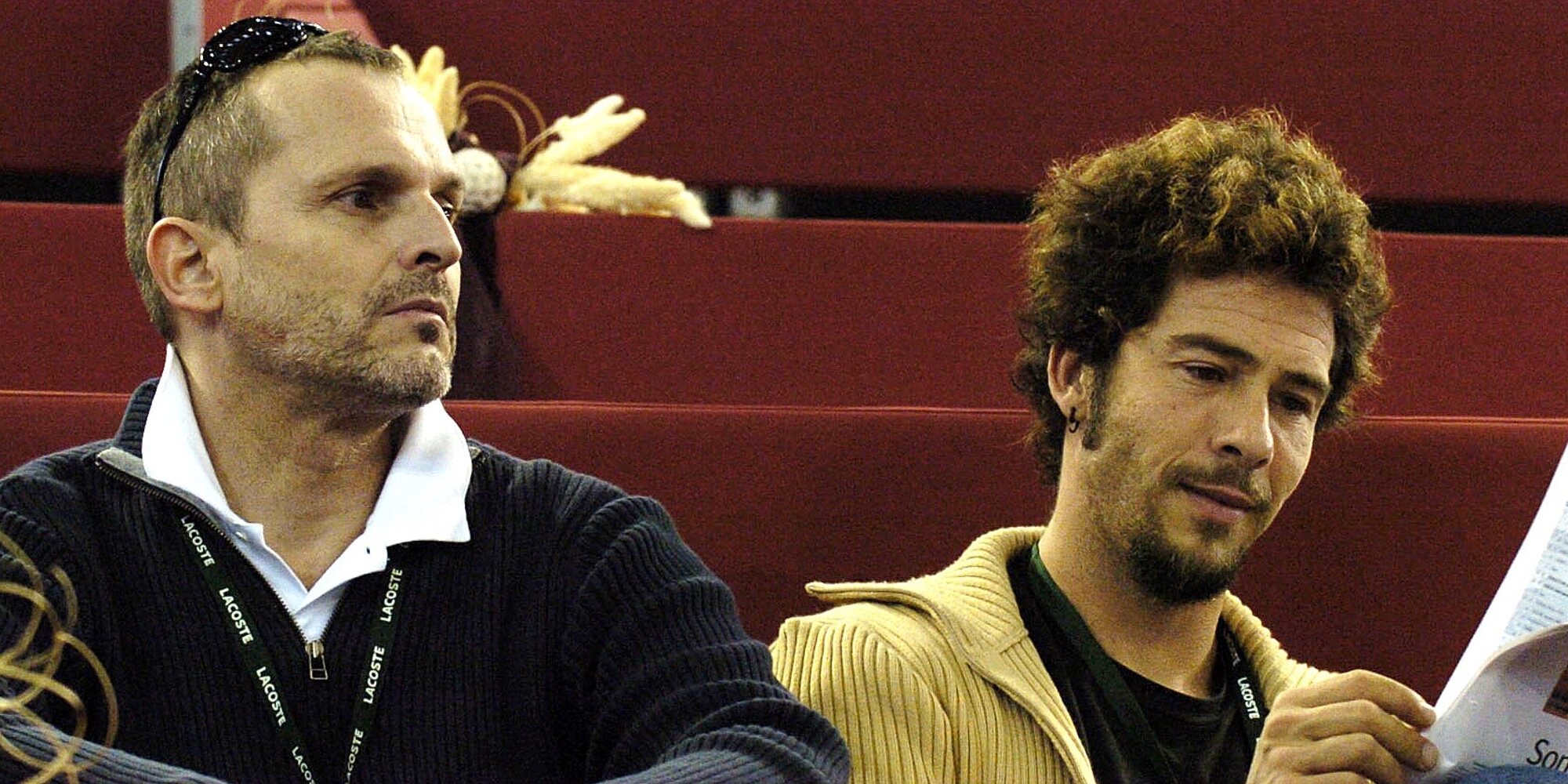 Nacho Palau's health had been worrying for weeks and finally it has been possible to know what is happening to him. It has been he himself who has made it known through his social networks, announcing that he suffers from lung cancer, the same as his mother has had. After hearing the sad news, words of support for him have not stopped, especially from his fellow 'Survivors'.
Nacho Palau in the Courts of Pozuelo de Alarcón
Now it has been Isabel Rábago who has been able to speak with some colleagues and has been able to tell some information about her illness in 'It's already noon': "They tell me that they were aware of this news much longer, it's not that they have diagnosed two days ago", said the collaborator, the only thing that had not been revealed.
"From what they tell me, some colleagues in the profession would have already contacted Miguel Bosé and, at this time, I would already know it. I am not going to give much more information either, because the information does not correspond to me to give it to me. But, Miguel Bosé is aware", he has revealed, although it is not known if he has found out from third parties or if it has been Nacho Palau himself who has told him.
Nacho Palau in the official posing of 'SV 2022' in Honduras
Meanwhile, it is not known what will happen, but Rábago has contributed his opinion, saying of the singer: "I have no doubt that Miguel Bosé will be at the side of his children, of the four of them, I have it very clear." We must not forget that despite the fact that their breakup was on bad terms, they spent more than 25 years together, forming a family with their four children, two biological children of the singer and two biological children of Nacho Palau, another reason why the separation was more complicated, because the children are not biological siblings as such and did not have the right to see each other in a regulated way through shared custody.
That's how he told it
"Hello everyone dear. I can already confirm after many medical tests that I am going through lung cancer, which until now had no name or treatment, which I will start immediately. I am sorry to have been disconnected lately, but today I feel optimistic, wanting to live and overcome this disease. I don't know how to thank so many expressions of affection that I have received in recent months from so many people and I assure you that you are going to be a fundamental part of my recovery. Enjoy beings every day dear ones, of everything beautiful that life offers us, of laughing, sharing, a hug, a smile and always remember that the simplest things are the ones that make us happiest," said Nacho Palau in his statement.