Megan Fox Opens Up On Why She Did Not Wear the Iconic Gown at the BBMA'21 with Machine Gun Kelly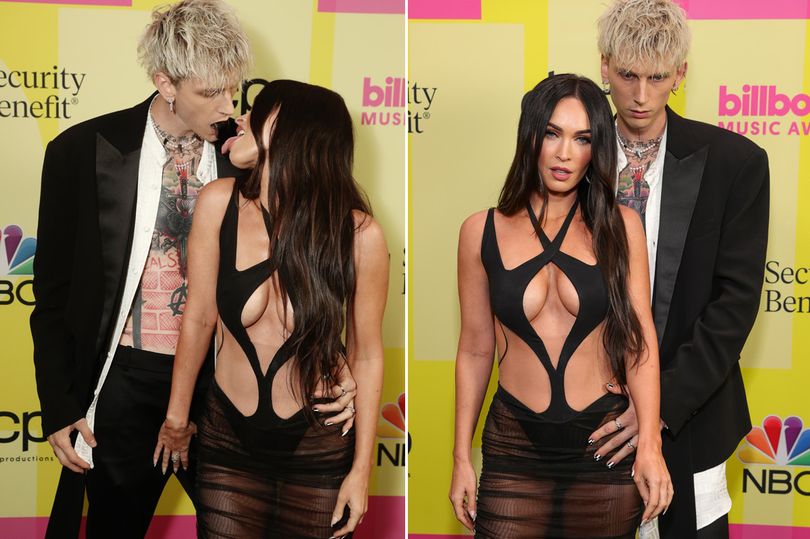 It could be shocking to realize that Megan Fox almost didn't wear the see-through Mugler gown for the red carpet at the 2022 Billboard Music Awards.
In an interview with InStyle, Fox revealed that she had chosen her see-through outfit for the event after returning from an ayahuasca trip in the forests of Costa Rica along with Machine Gun Kelly.
Stylist Urged and Fox Yielded
Fox said that her stylist urged her to wear the dress, being confident about it. To this, she humorously replied that she was talking to God back in the forest and she was not ready to wear that.
However, Fox changed her mind later and decided to wear the dress, all thanks to some treats she brought back home from the trip. "I'll just have some Peruvian tobacco", she said as she decided to wear the dress. "I'll wear this thing", she said to her stylist.
Temperature Just Shot Up at the Red Carpet
What followed was only obvious – nobody could take their eyes off the couple on the red carpet.
Fox described Kelly's attire as "shirtless Jim Morrison", saying she couldn't comprehend what he was wearing. Then as he pulled off Peruvian tobacco, took a long puff, and blew the smoke at her as if trying to purify her, Fox said she was pretty sure people around them thought of them to be two psychos.
It's tough to tell if the media and people thought of them to be psychos or not, but they did steal the spotlight. All of the attention was focused on the couple and their outfits. Machine Gun Kelly even painted his tongue pitch black, which went perfectly with his rockstar attire.
People seldom know they'll create history right when they're doing it. The same happened with Fox and Kelly. The outfits undoubtedly go down as one of their best looks ever.