Marta Riesco prepares her apartment in Madrid to receive Antonio David Flores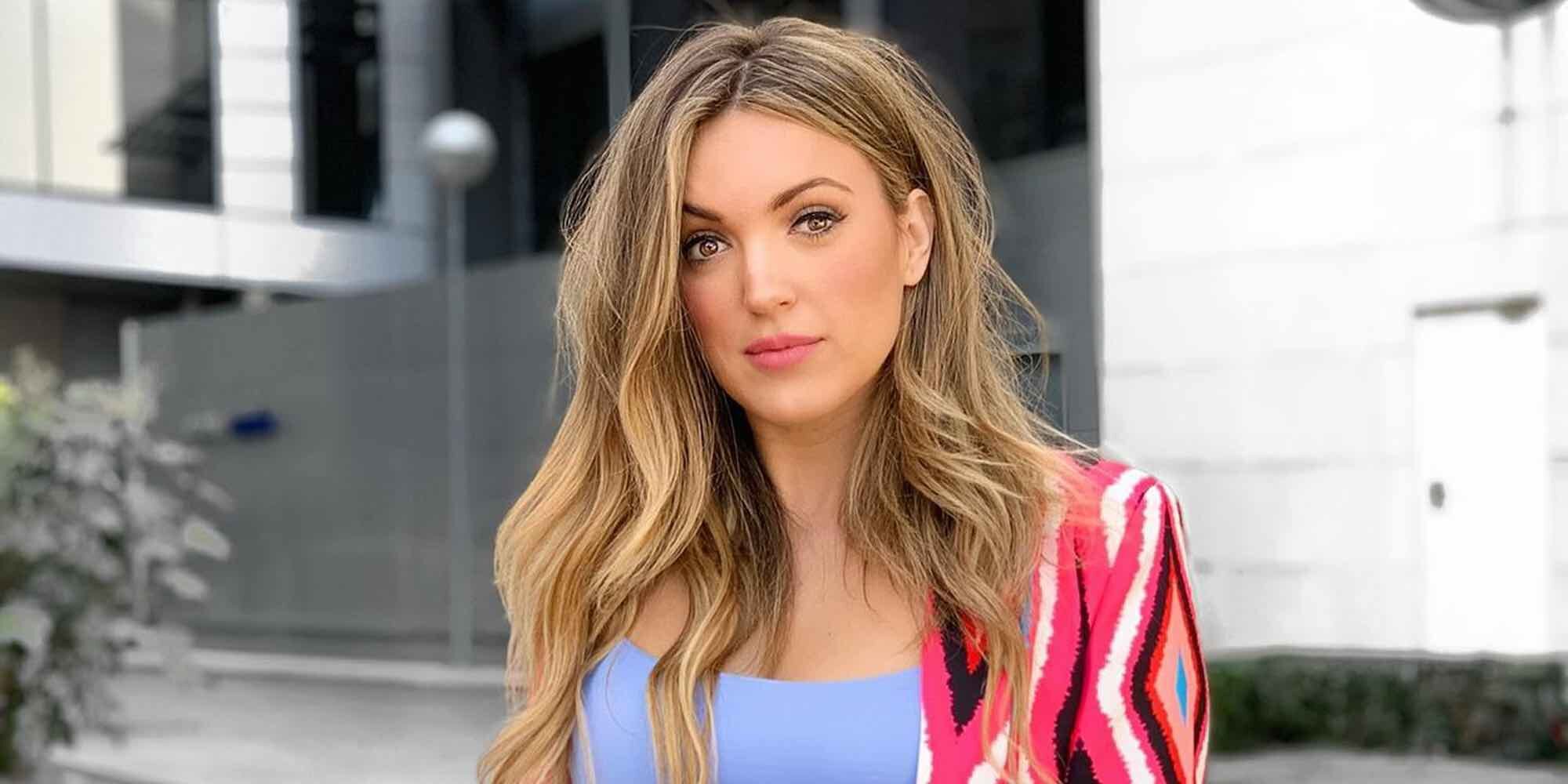 Since the relationship between Antonio David Flores and Marta Riesco was discovered after his breakup with Olga Moreno, the new couple has gradually normalized their situation with the public, one of the most important steps being the fact that the former Guard Civil went in and out of the attic of the reporter, not a public figure, not caring about being caught on camera. Now, this same Tuesday, March 15, he has been seen again arriving with a suitcase, fueling rumors of a possible move.
And it seems that his girlfriend wanted to receive the ex-collaborator of 'Sálvame' by getting his house ready and making it as cozy as possible. Taking advantage of his more than active facet as an influencer, Riesco has promoted a cleaning company and for this he has shared several stories from inside his attic in the capital, thus showing a little more of his refuge and the room that he regularly shares with Antonio David Flores and that very soon, if the rumors are true, it will be his habitual residence.
Marta Riesco shows the interior of her apartment in Madrid | Photos: Instagram
A house with a simple decoration, but with a very clear aesthetic line in which the main color is aquamarine blue that impregnates the headboard of the bed, the sofa that is at its feet (in which you can read the message ' Life is a dream' and which is supposed to be the best definition of its current situation) as well as the chairs, the rug, the cushions and even the window in the dining room.
At the moment, that this penthouse in Madrid is going to become the habitual residence of Antonio David Flors is not yet confirmed. In fact, the former Civil Guard would have just settled in a new apartment in Malaga after leaving what was until now his family home and which he shared with Olga Moreno, the daughter they have in common, Lola, and his son. Dave Flores. A move that he took the opportunity to make while his ex-wife and his daughter Rocío Flores made a getaway together to Morocco.
Marta Riesco usually shares corners of her house on Instagram
But the truth is that Antonio David Flores usually spends a lot of time in the capital, where, as has been said on several occasions, he comes regularly for work. In fact, it is where Rocío Flores spends the most time with her father, although without the presence of Marta Riesco, who for now does not want to know anything despite being the current partner of the former Civil Guard and, therefore, one more member of her family who until recently was also one of her great friends.
His followers, very observant
And speaking of Marta Riesco's Instagram, this has not been a topic of conversation in recent days only because it is the open door to her most private place, but because her latest posts in which she poses very smiling and showing her looks have been the subject of controversy. And it seems that, like many other influencers do, the reporter from 'The Ana Rosa Program' also shows the best version of her through the networks, although this involves using some image retouching applications.
Marta Riesco: I love you. pic.twitter.com/JAOFXp4ljH

– Alexsinos (@alexsinos) March 11, 2022
And with these you have to be careful because the devil loads them and a mistake or an unobservant eye can be the ruin of anyone. And that was what happened to Marta Riesco who, bragging about her visit to the Mercedes Benz Fashion Week in Madrid for work, did not notice that, after tightening the chains a little, the logo of the L'Oreal brand It looks something different from what it originally is and many of its followers -and detractors- have not overlooked it.