María Pedraza shares an unpublished video of her most complicit moments with Álex González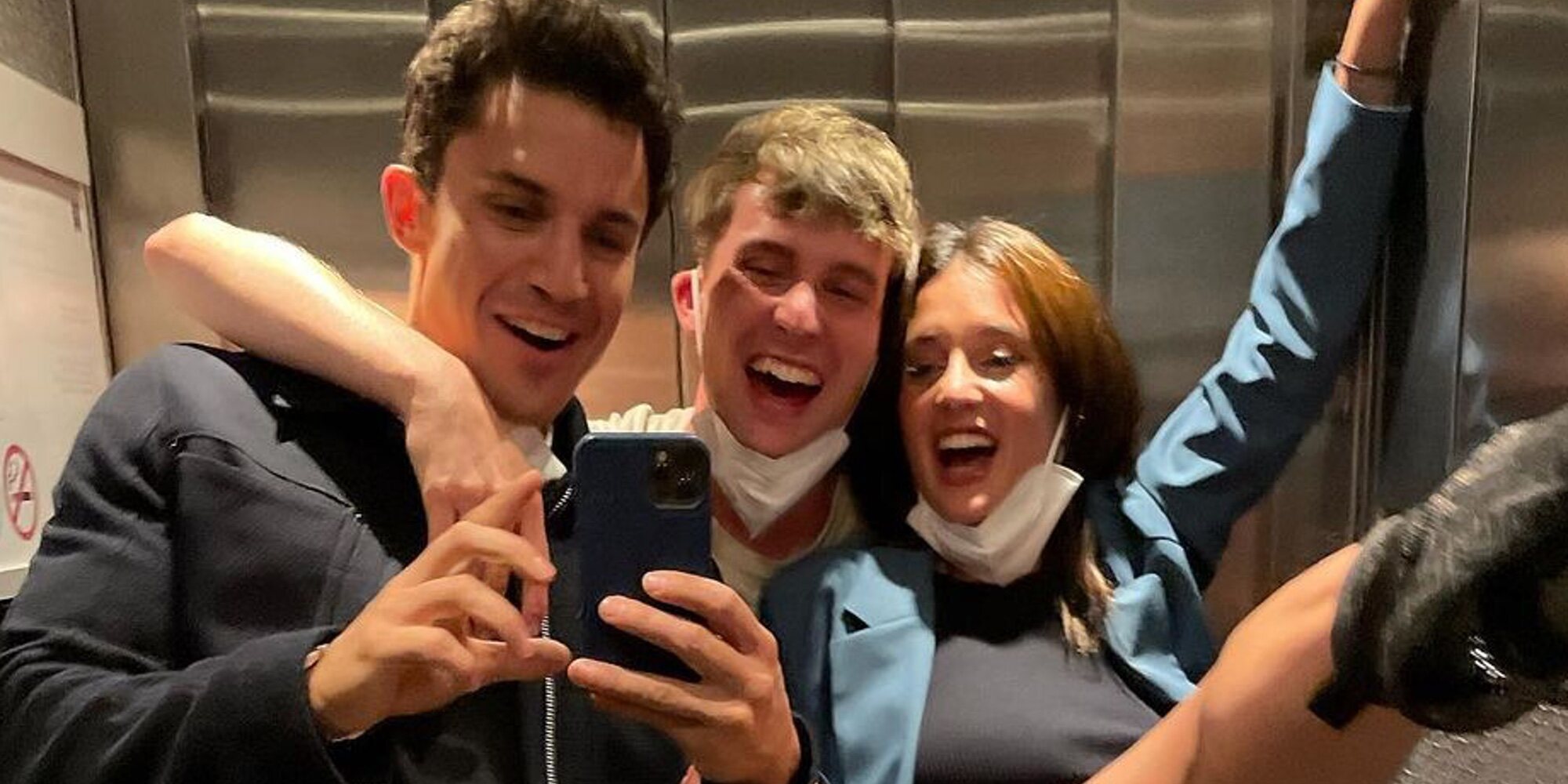 María Pedraza and Álex González began dating after they met on the set of the second season of 'Toy Boy', a fiction that has given them a lot of joy and thanks to which they enjoyed many moments in the summer of 2021. The first scenes began to be recorded in the spring of that same year in Malaga, and since then they have become inseparable.
Thanks to social networks, they have been learning a little more closely about their relationship, however, they have tried to be very discreet at all times. The couple of actors have exchanged comments, messages and emoticons in their various publications, they have also shared photos taken in practically the same place, which initially made it easier to see how their romance was evolving.
Beyond their meetings caused by work, they began to be seen walking together in different places, as happened in the Madrid capital, so they somehow decided to make their relationship public on social networks, without leaving their discretion aside. They shared photos with some friends, but now they have taken a definitive step, although it can be interpreted in several ways, since the video that the actress has first uploaded has to do with work.
Álex González and María Pedraza pose together and hand in hand! for the first time ???????? https://t.co/6vum0A69Ef

? HELLO! Magazine (@hello) December 15, 2021
The interpreter has shared on her Instagram account an unpublished video of the filming of the series that brought them together, a clip highly commented on by the followers of both in which they appear recording voices to dub a scene from the series. In this video you can see how Álex González refers to María Pedraza in a very close way, touching her face with a spoon. When he gets closer to her, she ends up bursting out laughing, a gesture that has shown the complicity that exists between them.
They posed together far from the Spanish borders
After these laughs, the actor caresses his hair, so many months ago they were very close to each other. He has done the same, sharing the same video. This is not the first time that their fans can enjoy the complicity of both, since they posed for the first time in an event together, specifically outside the Spanish borders when they attended the Red Sea International Festival that took place in Saudi Arabia. The couple posed before the event photographers shaking hands, a gesture that made it clear that they are very close.