María del Monte's confession to Toñi Moreno about her love life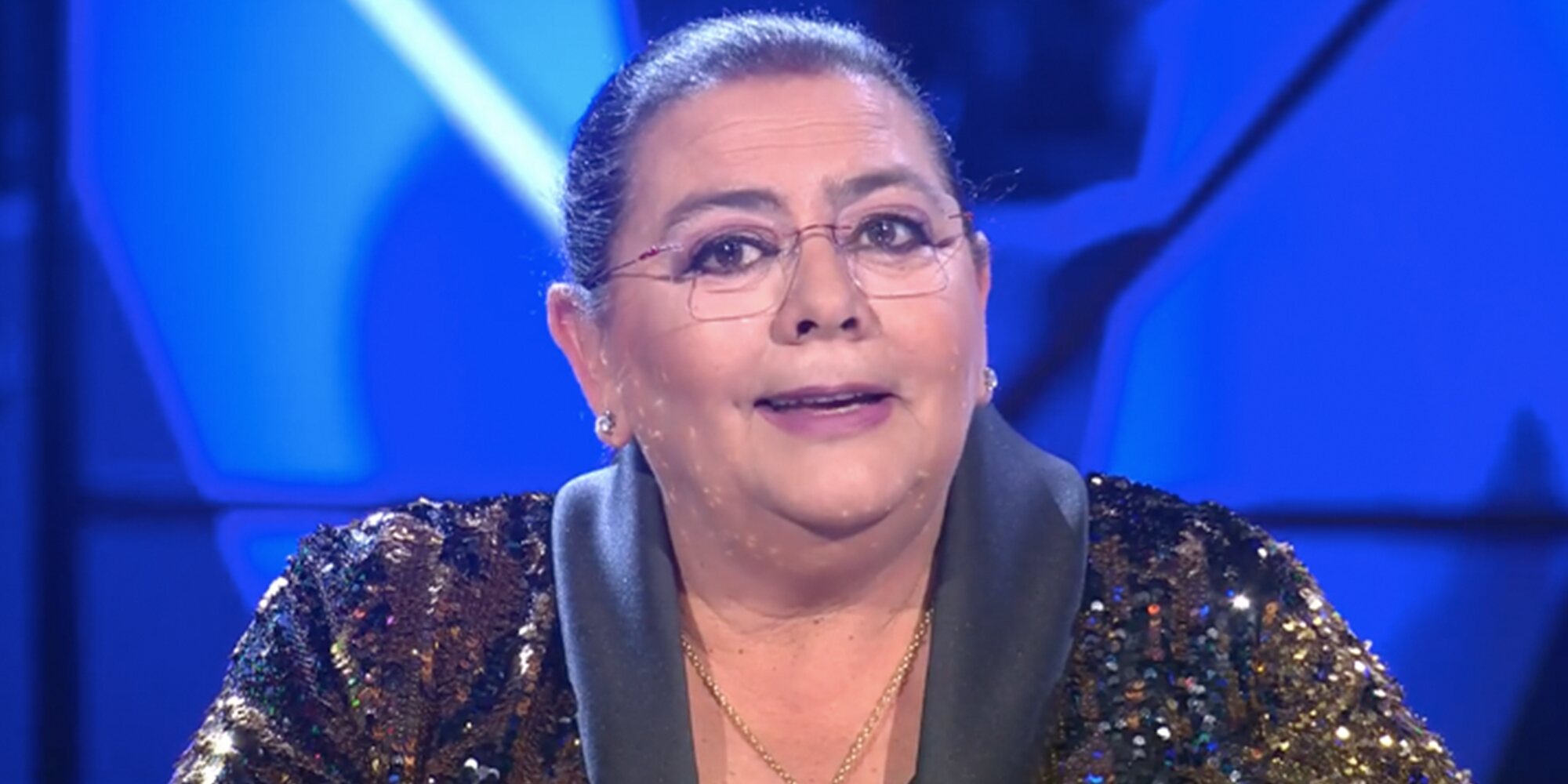 HomeTelevisionThe confession of María del Monte to Toñi Moreno about her love life
SHE'S IN LOVE
The singer has gone to the set of Toñi Moreno's new program and has told how she has lived through one of the hardest stages of her life.
Lidia Pinilla Villuendas
07 May 2022
'Let yourself be loved' has had Nacho Palau and María del Monte as guests on its first program. The singer has sat down on the program of her great friend Toñi Moreno to open up about her life, her loves and to talk about the new album. She releases her new music 14 years after a very difficult period for the artist, in which she has lost her mother and two of her brothers.
María del Monte in 'Let yourself be loved' / Photo: telecinco.es
"I am, which is not little. More or less well and shooting with some illusion when we come from where we come from is complicated… I am a little 'kamikaze'. Some ask me 'why now', after 14 years. Well, because I needed it and the people did too. People don't want to have a good time, people need to have a good time", he told the presenter.
Toñi Moreno has been interested in her love life, and the singer has confessed that she is in love: "I'm in love, yes, but I don't know about it. You don't care either! I'll tell you outside," María del Monte has confessed . In addition, he has talked about the loves of his life: "I have had several great loves, three or so. If I had had only one love it would imply that with the other people I have been with they have been scammed by me and that is not the case" .
María del Monte in 'Let yourself be loved' / Photo: telecinco.es
He also wanted to talk about how he has lived through the hard blows that his family has suffered, especially with the recent death of his mother: "My soul is a little broken but I am in the process of healing it and getting well", he has told very sincere singer "I have had a thorny road, each one of them hurts. It has not been easy. The loss of people is a blow but the absence is an endless pain."
It's getting better little by little
The singer has wanted to be positive about the progress that is taking place in her life: "There is another thing called emotional and spiritual tranquility and I have it all. I have tried to make my mother happy every day, that she be well and give her everything she gave me when the roles were changed and she was the one who had to take care of me… It's not easy to get ahead every day but you have to do it", she confessed excitedly.
Poll
Do you think Rocío Carrasco and her children will end up reconciling?