María Casado breaks down crying in her new program, worried about the audience data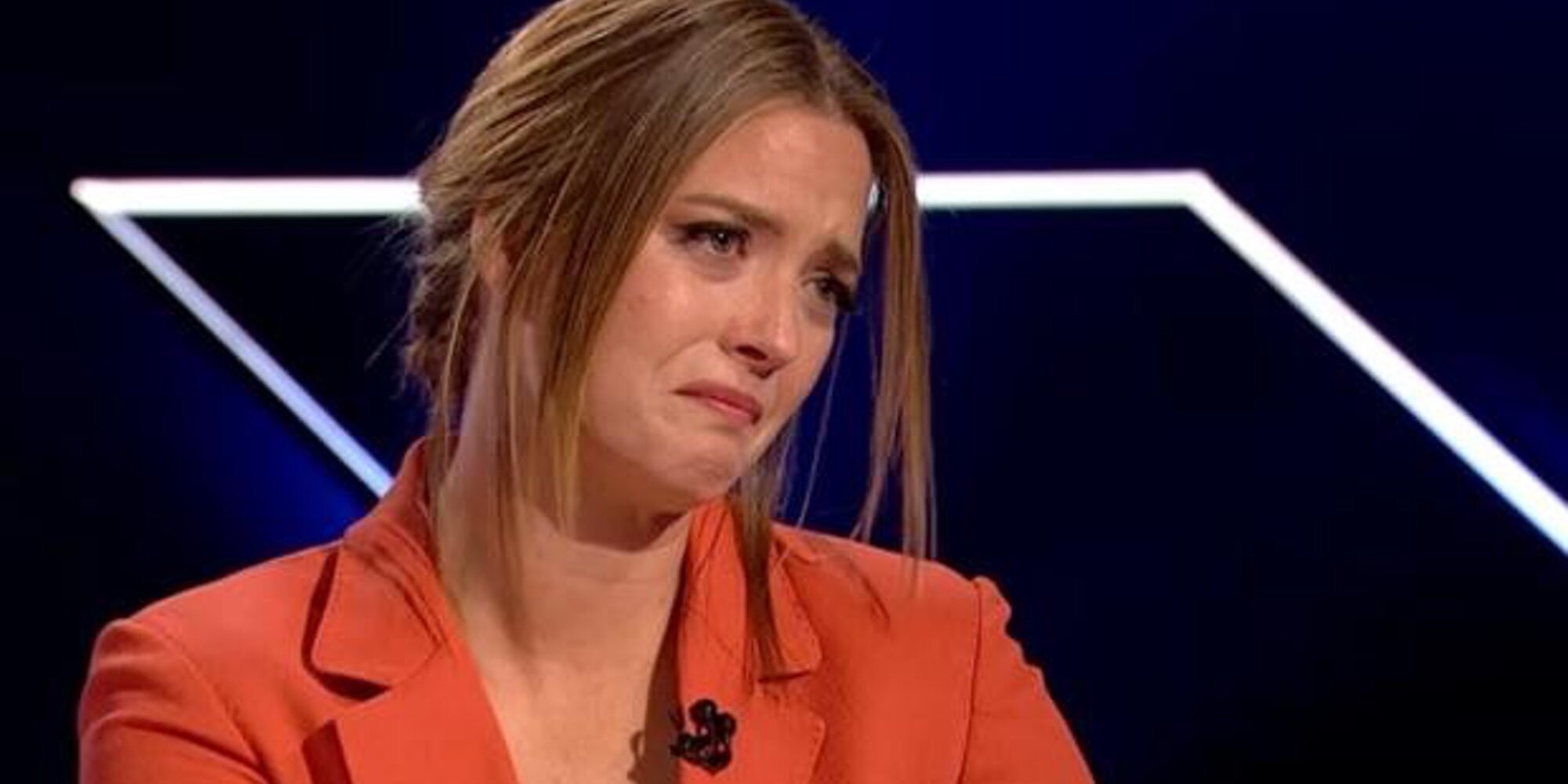 The latest installment of 'Las Tres Puertas', the new program by María Casado, was attended by Pedro Ruiz, one of the guests of the night on La 1. And it was in this space, talking to him, that the presenter was moved as never, when the guest asked him what worried him when he was reflecting on television that is going viral: "Yes. Well, with this program." It seems that the journalist is concerned about the audience data for this new space, which she wants her to be able to continue on the TVE grid.
María Casado in her program 'The three doors'/ Photo: La 1
"I have told you more than once when we have talked that it is much more difficult to detox than to intoxicate. It is my opinion, I do not want to be right. And the media offer more money to dirty than to clean, which is absolutely impossible to swallow. It offers you a lot of money to put you on an island and I don't know what promotion to do, I don't know what things," Pedro Ruiz told him, talking about current television and how things are being managed.
Ruiz also assured that it is much more difficult to clean than to dirty, adding that the former has much more merit, being a clear compliment to 'The Three Doors', the program directed and presented by María Casado: "This program cleans. Then the audience will have have, but numbers are not the soul of life", and with those words she has surely felt better, assuming that one thing, in reality, has nothing to do with the other.
María Casado breaks down crying on her show…#LasTresPuertas5

The great Pedro Ruíz replies: "This program cleans. Then it will have the audience it has. But numbers are not the soul of life"…pic.twitter.com/JBFvNkWFm1

? Diego Garces (@dieGarces_) March 3, 2022
In this issue, television as a means of communication has been one of the main topics that has been discussed, and has the presence of many well-known faces, such as José Sacristán, Yotuel, Beatriz Luengo, Raquel Sánchez Silva, Pedro Ruiz and the poet Offreds, with whom he conducts these talks. In this case, Pedro Ruiz reappeared after a time away from the media, and it was here that he reviewed his years on television in programs such as 'Estudio Estadio', 'Como Pedro por la casa de el' or 'La noche abierta '.
You don't want to miss your show
The journalist has had to face delicate situations in her professional career, since she was unexpectedly fired from her position on La 1 when she presented the program 'Las Mañanas'. It was in that lapse of time, between her departure and her return to the public network, when she had the pleasure of working side by side with Antonio Banderas in her production company.